Available January 26, 2023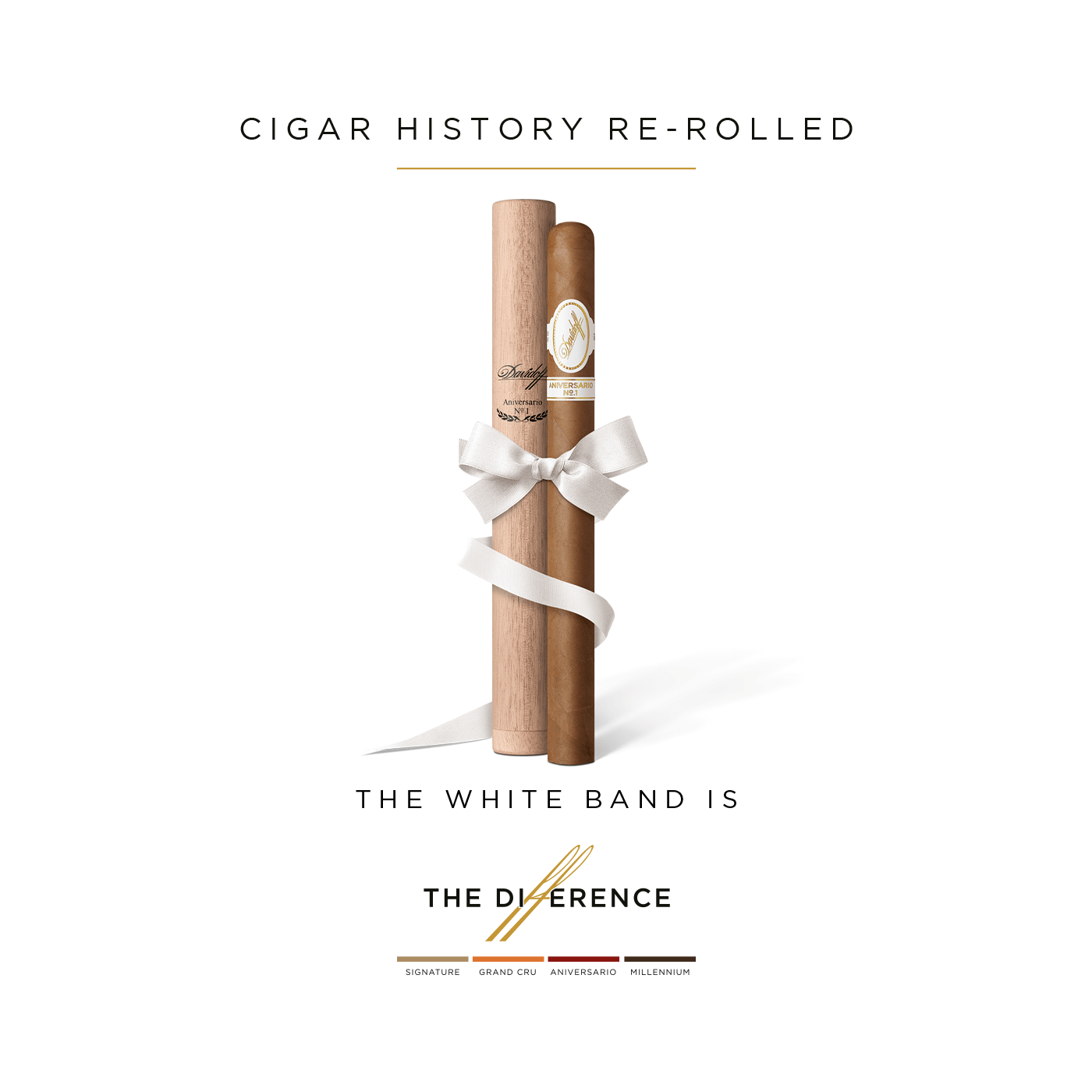 Davidoff Aniversario No. 1

A reprise for celebrations

Made to celebrate Zino Davidoff's 80th birthday in 1986, the original Aniversario No. 1 honoured the occasion with its exceptional size and elegance. Today you can savour this re-rolled icon as Davidoff Aniversario No. 1 Limited Edition Collection.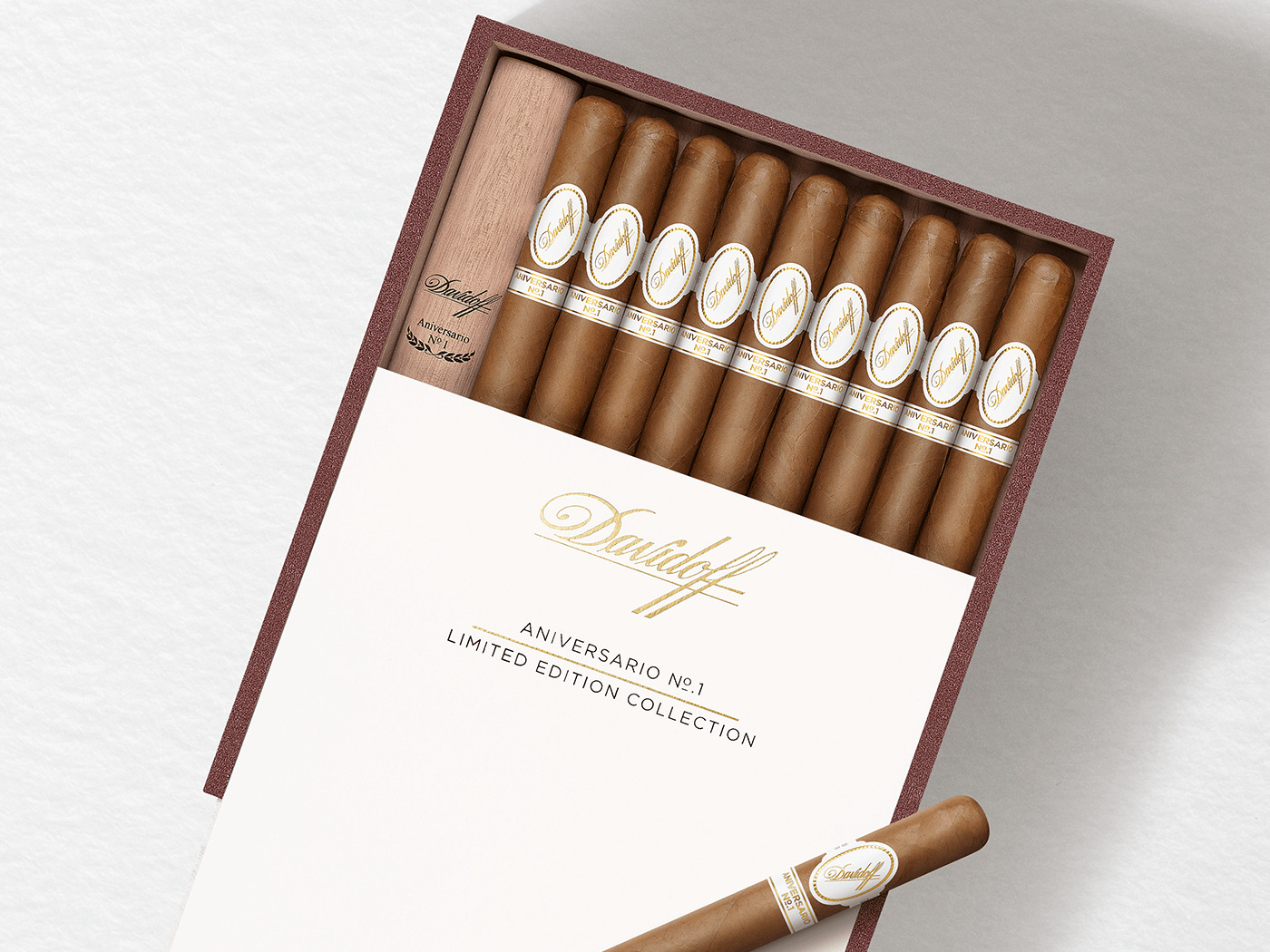 Taste experience of the Davidoff ANIVERSARIO No. 1 cigar
The Davidoff Aniversario No. 1 with its impressive size allows for a pronounced development of all three parts of the cigar, during which the blend's sophisticated taste is brought out nicely. In the first third, herbal aromas complement warm notes of cedar wood and cream. Moving on, citrus and fresh spice are dominated by savoury roasted nuts. As the cigar approaches its grand finale, hints of fresh spice harmonise with flavours of walnuts and cedar wood.
The limited-edition cigar is presented in a 48 RG x 8 ⅔" double corona format.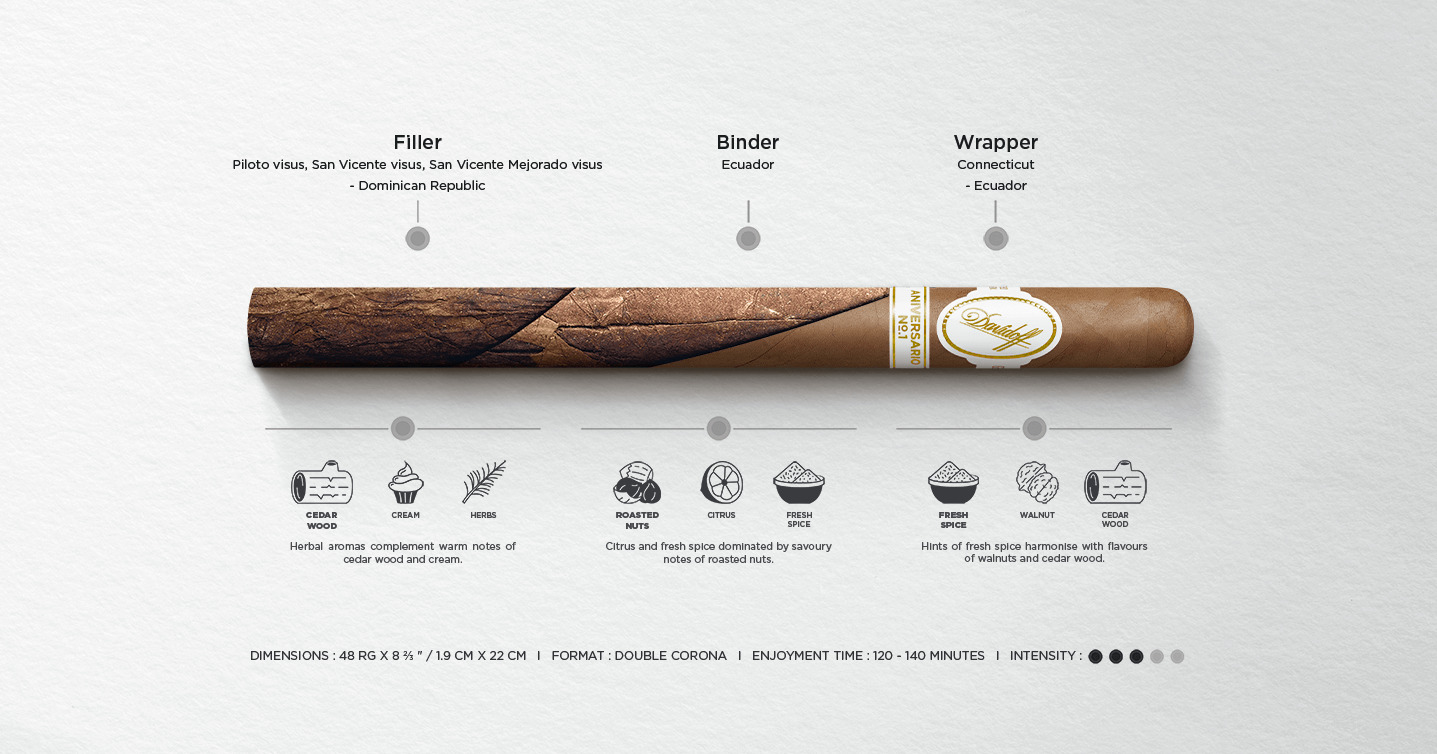 Aniversario No. 1 cigar pairing for champagne lovers

A festive marriage
The Aniversario No. 1 is ideal to fill special times beautifully.
With intense notes of cedar wood, roasted nuts and fresh spice, the aromatic and balanced blend of medium intensity is ideally complemented by the elegant character of a brut champagne.
The Davidoff ANIVERSARIO No. 1 Limited Edition Collection

Cigar History re-rolled
The Aniversario No.1 Limited Edition Collection is the third release out of a series of four exclusive limited editions of the Davidoff White Band Collection.
The majestic cigar delights aficionados with balanced flavours of cedar wood, roasted nuts and fresh spice and is an ideal present for collectors around the world. With a remarkable enjoyment time of 140 minutes, the double corona offers appreciators of the cigar a unique opportunity to create new memories while reminiscing about moments past with this masterpiece.
Limited to 20,800 boxes worldwide.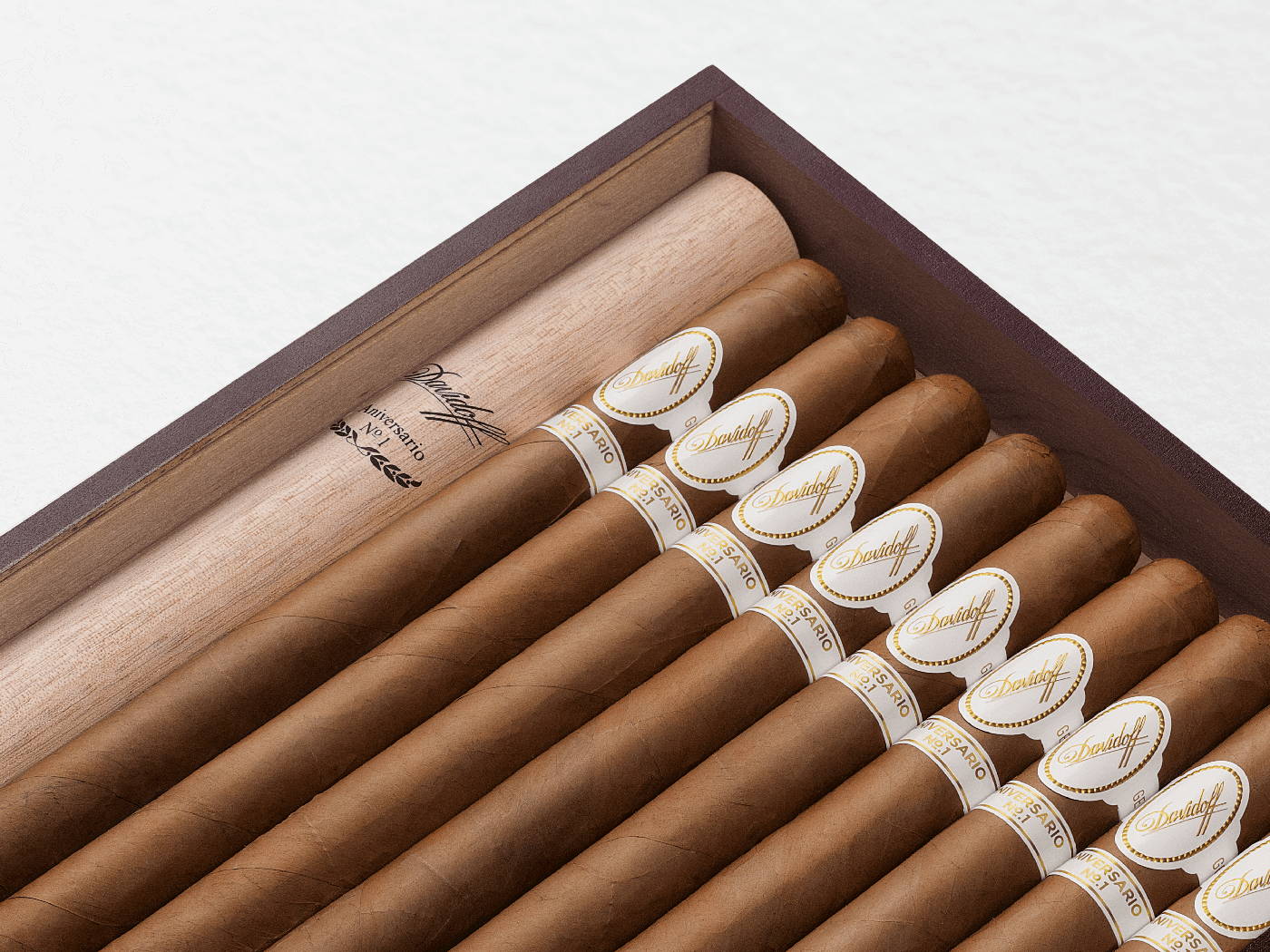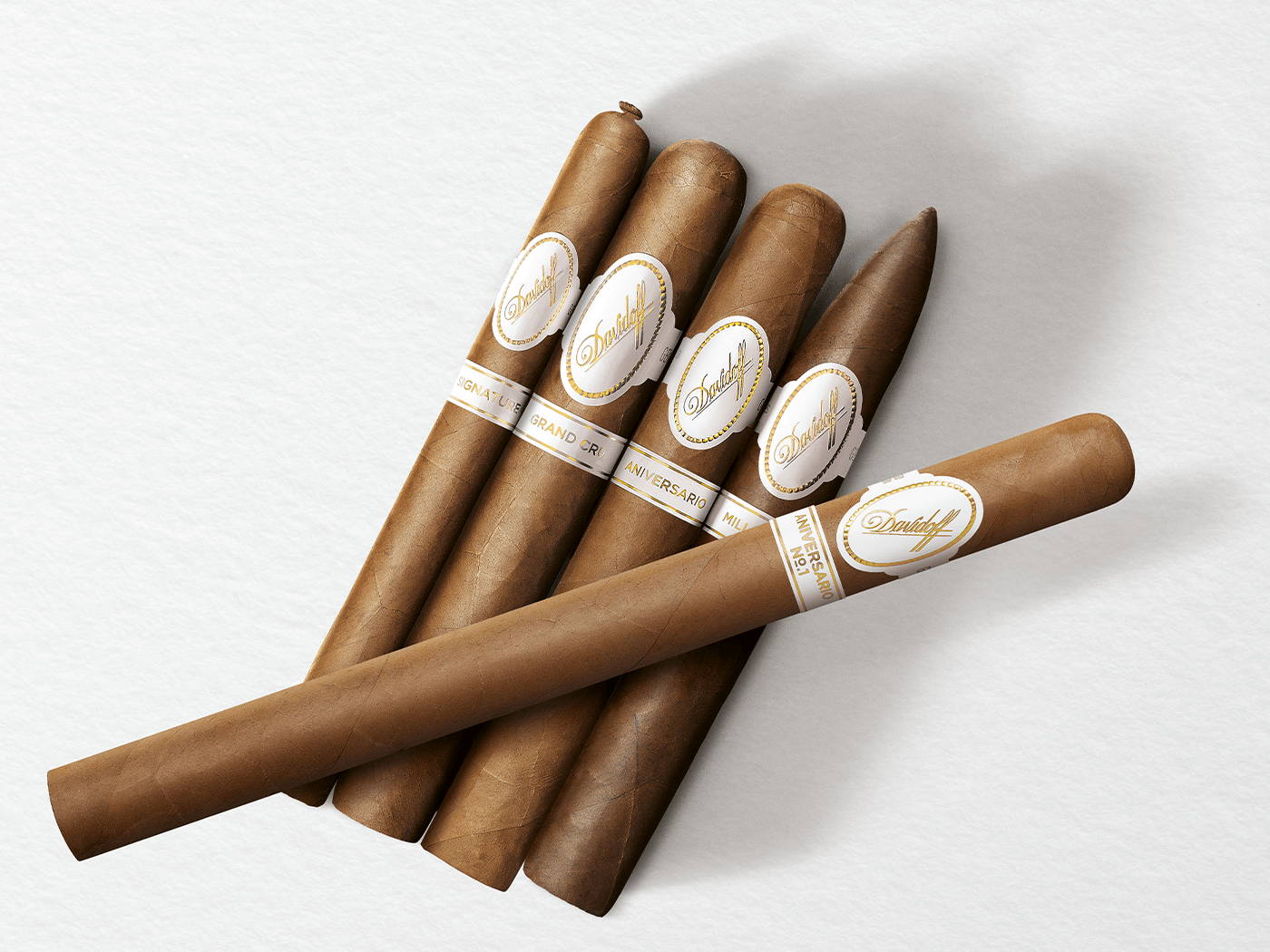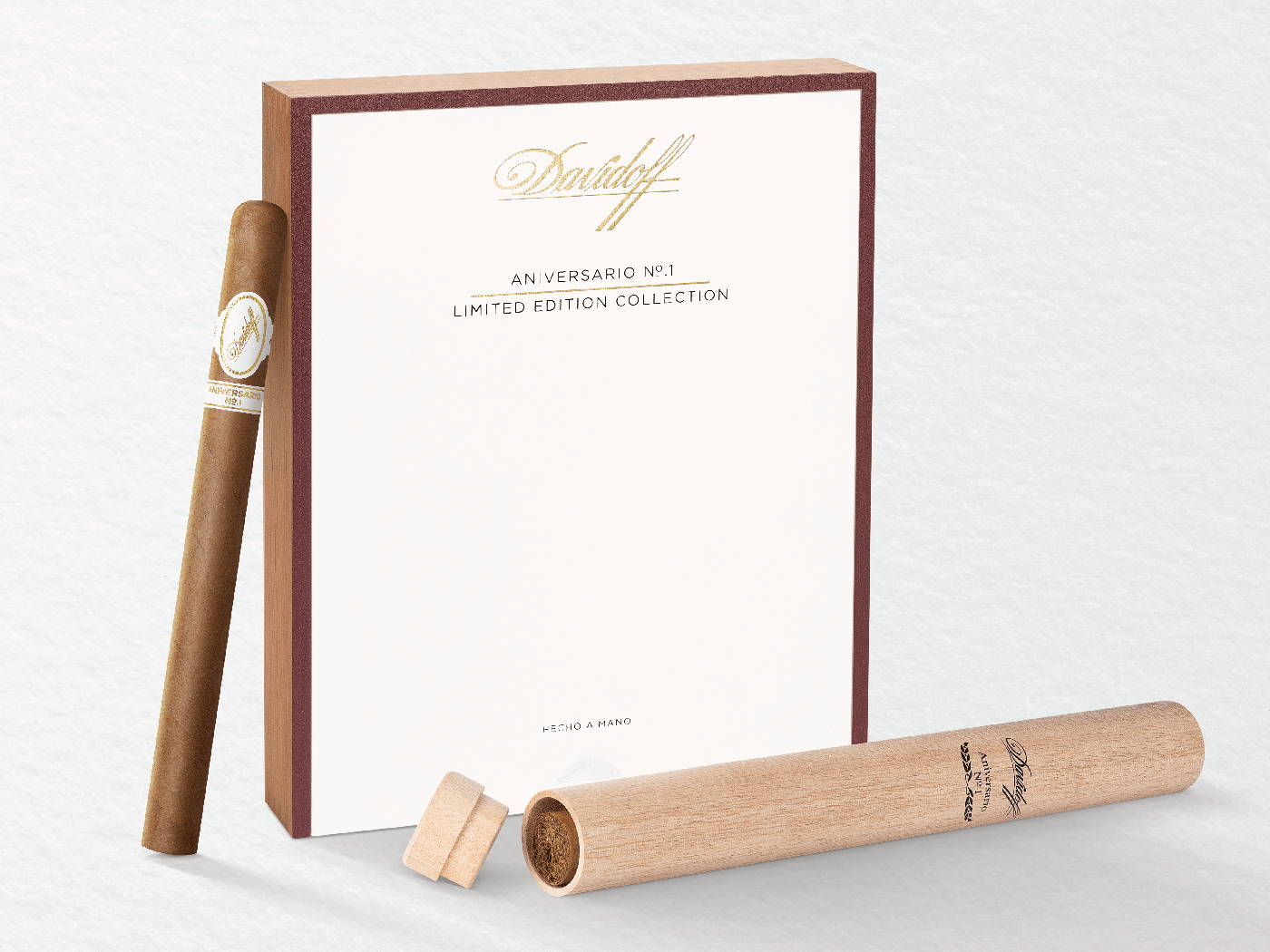 Discover the renowned Davidoff White Band Collection cigars

What makes the Signature, Grand Cru, Aniversario and Millennium lines so different is the fact that they are all blended out of the same three main tobaccos (Olor Dominicano, Dominican San Vicente and Dominican Piloto) that were picked at different grades and also appear in different ratios in the blends.
This means each line delivers its own unique intense combination of aromas. A commonality is that they all stimulate all areas of the palate evenly.