Available September 7, 2023
DAVIDOFF & BOYARDE MASTERPIECE HUMIDOR The Direct Gaze

This humidor juxtaposes the traditional notion of masculine and feminine: masculine lines of geometrics and bold shapes, which are combined with a female subject holding a direct gaze at the spectator, thus opening a unique window in time for them.
The cigars inside the humidor, blended and rolled nine years ago and aged ever since, offer a unique taste experience exclusive to those in possession of this humidor.
Taste experience of the Davidoff The Direct Gaze cigar

Unique perfectos to accompany the Masterpiece

The Dome humidor is filled with 50 perfecto cigars, which Davidoff's Master Blenders created exclusively for this Masterpiece. With a remarkable age of nine years, the expertly crafted cigars offer a complex taste experience of medium intensity which treats aficionados to 60 to 70 minutes of time beautifully filled. The blend's tobaccos from the Dominican Republic create beautiful aromas of dark chocolate complemented by cedar wood and floral notes.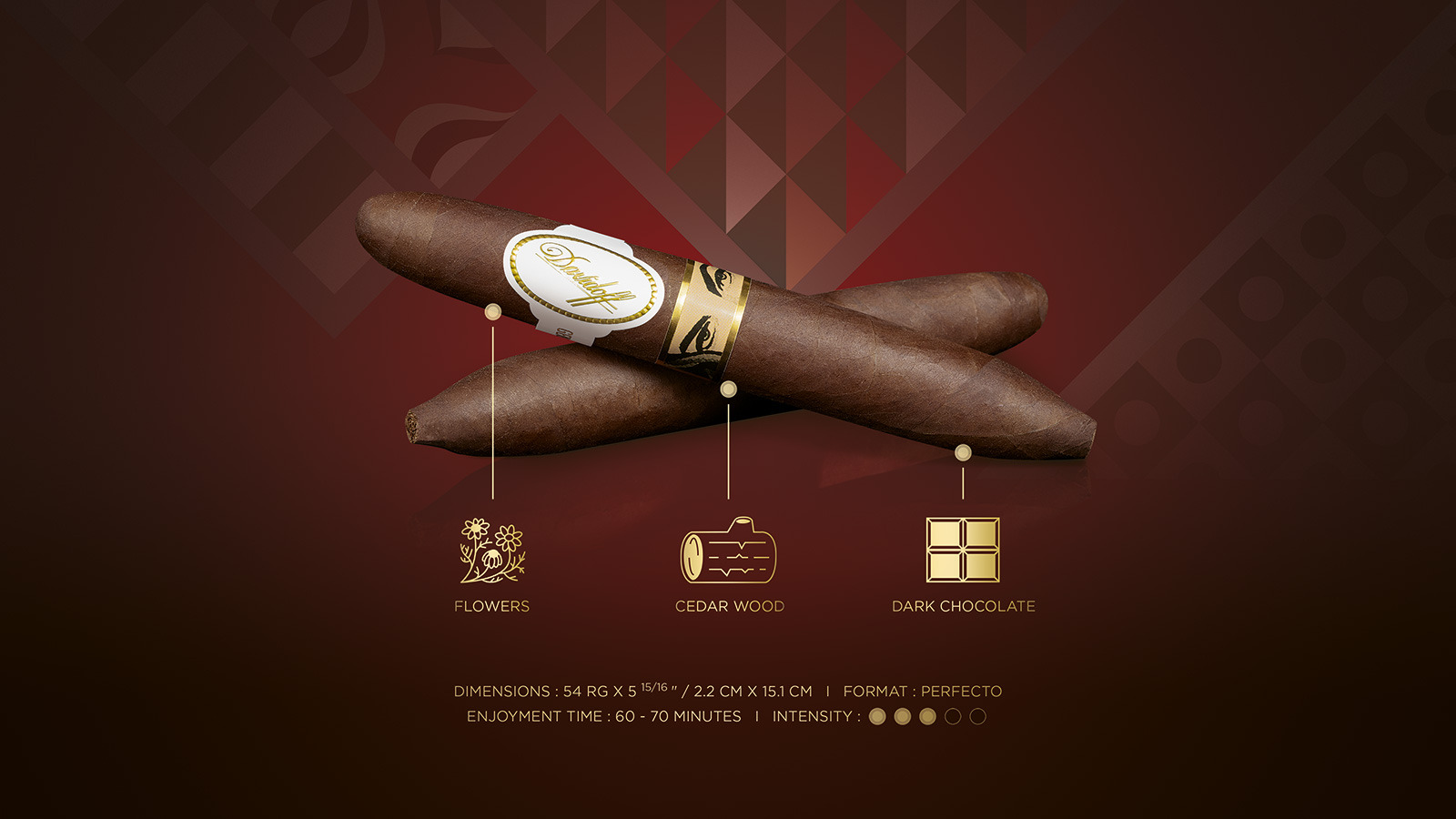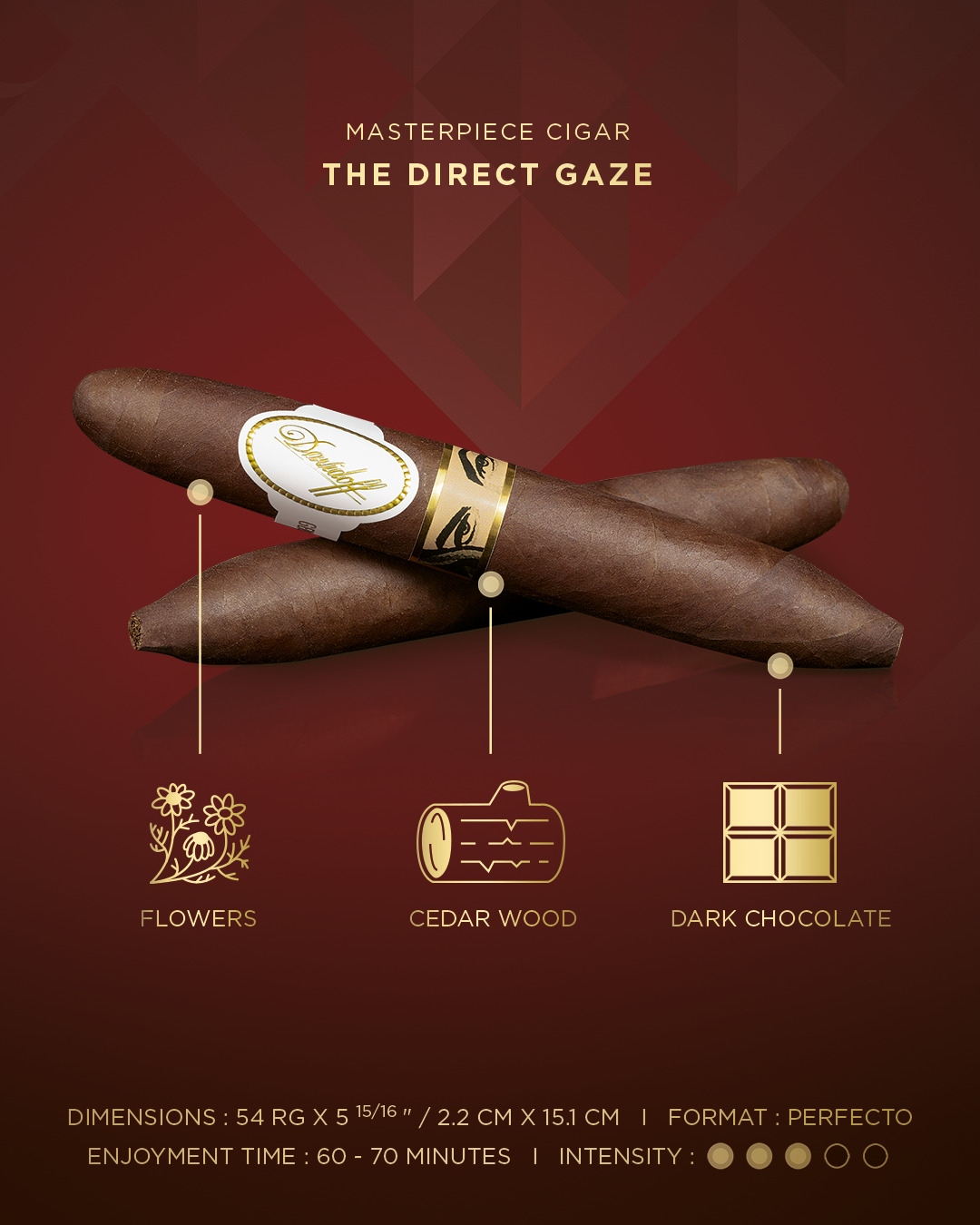 DAVIDOFF & BOYARDE MASTERPIECE HUMIDOR The Direct Gaze HIGHLIGHTS

Just like fine wine, premium cigars need to be stored in the right environment in order to emerge matured and improved. Davidoff's Dome humidor is the embodiment of the brand's high quality standards, using only the finest elegant woods which preserve the cigars' individual flavour.
Piece unique worldwide with its name engraved on the frame (available in New York City)
Accompanied by 50 exclusive perfecto cigars blended specifically for this piece
Removable tray with elegant palladium-coated handles
Outside wood: macassar with glossy finish, Inside wood: varnished okoumé
Handmade in France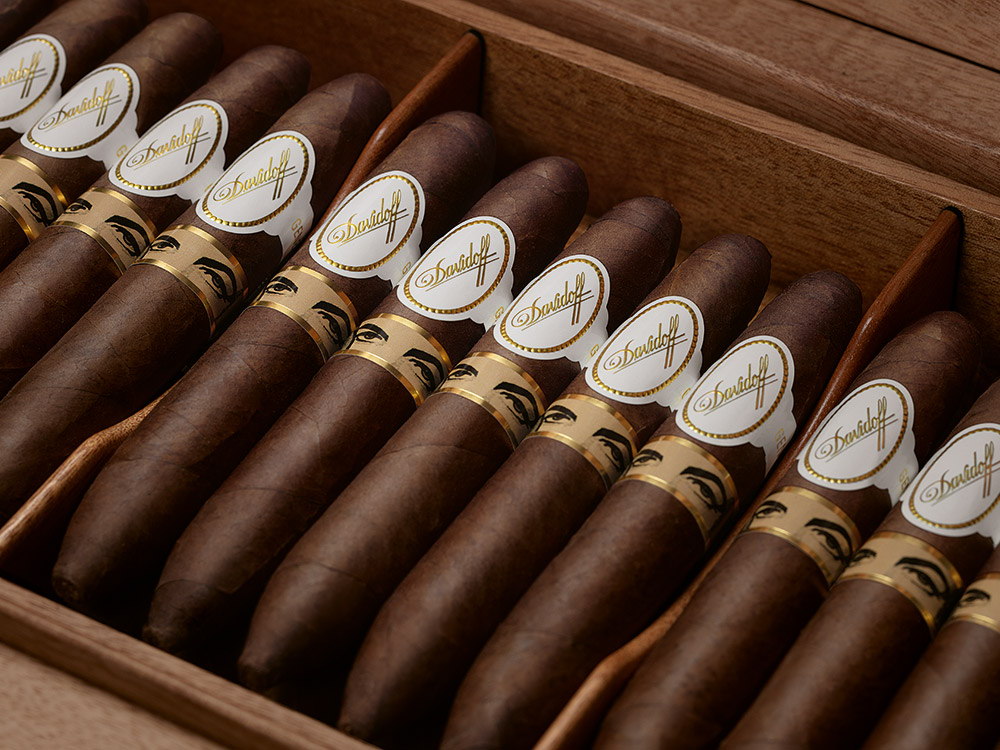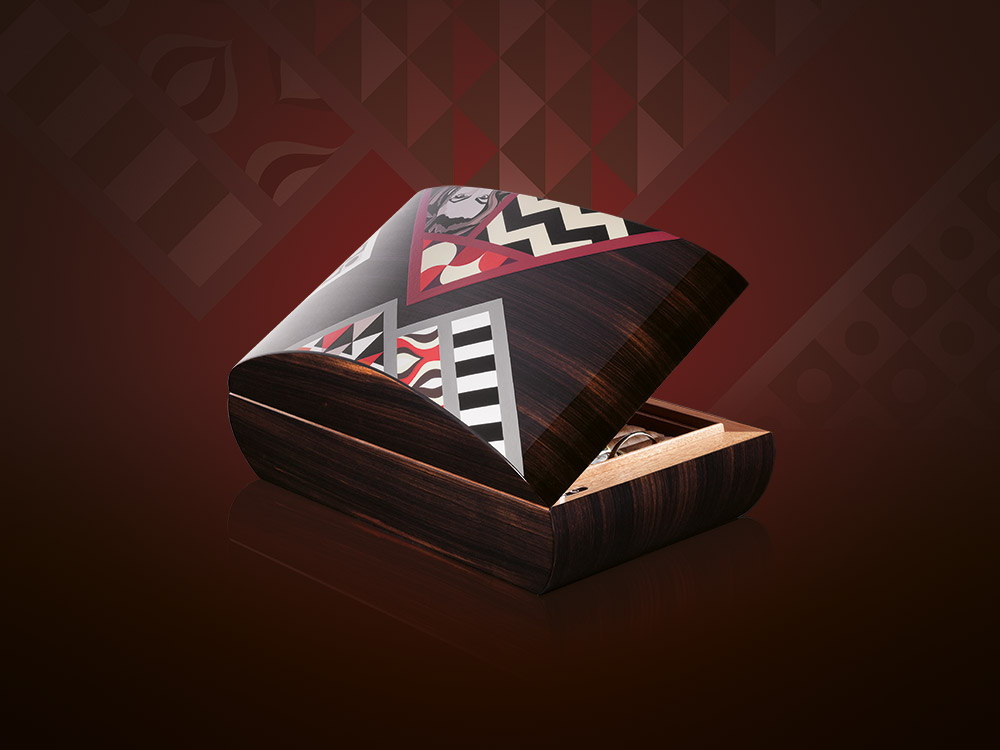 In today's ever-changing world, time is the ultimate luxury. Continuously being pushed into the fast lane, we crave to slow down and be mindful of our surroundings.
The collaboration between Davidoff and Boyarde creates the perfect opportunity to ignite the viewers' imagination so they can indulge themselves to stand back and feel a wondrous moment in time.
This project is a celebration of both Davidoff and Boyarde's shared love of art and matching values of dedication to craftsmanship and artistry.
DISCOVER THE unique Davidoff & Boyarde Masterpiece Humidors & Cigars

What makes the Signature, Grand Cru, Aniversario and Millennium lines so different is the fact that they are all blended out of the same three main tobaccos (Olor Dominicano, Dominican San Vicente and Dominican Piloto) that were picked at different grades and also appear in different ratios in the blends.
This means each line delivers its own unique intense combination of aromas. A commonality is that they all stimulate all areas of the palate evenly.