The Cigar Ritual with Davidoff Accessories

The ultimate goal of Davidoff Cigars is to fill your time beautifully. Doing so begins long before actually lighting your favourite creation. The cigar ritual consists of several steps that enhance your cigar enjoyment even more. Davidoff accessories combine technical excellence with design elegance. We believe that every moment of these all-important ritual steps will fill your time beautifully.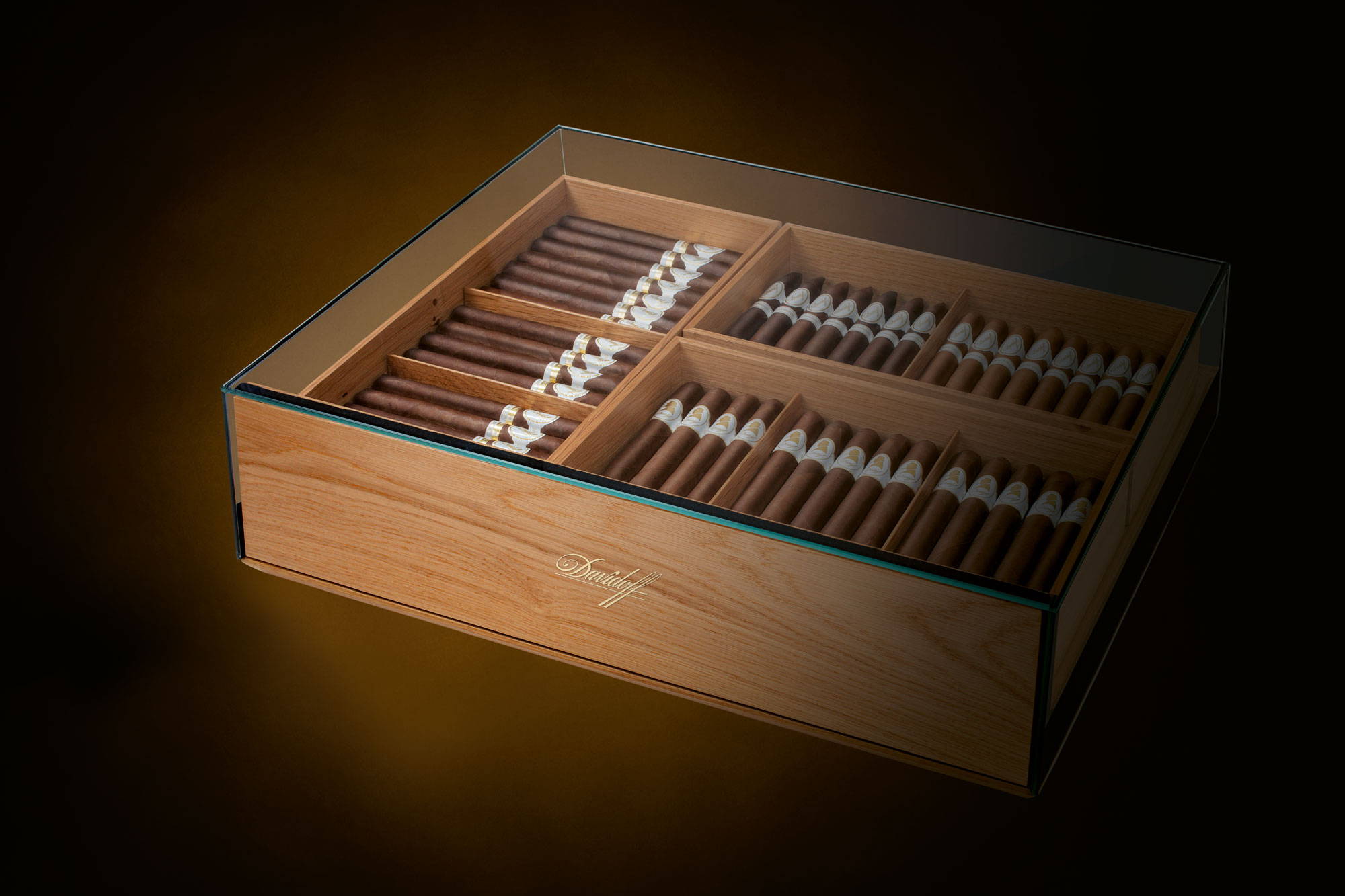 Caring – the path to filling time beautifully

It all begins with how a cigar is kept. Only a cigar that is well taken care of while stored will live up to Davidoff's high standard.
You should keep your cigars in an environment that respects the fragile balance between humidity and temperature. So caring for cigars is and always has been important to Davidoff. This is why Zino Davidoff invented the humidor, in which you can store your cigars in perfect conditions.
Selecting your Davidoff cigar – when you are spoilt for choice

Zino Davidoff viewed it more as a ceremony than a process: The selection of the right cigar. It is hugely dependent on moment, mood and time of day. Once you have made your choice, roll your cigar between your fingers, smell it, taste it – and feel it. You are about to embark on a journey of pure pleasure.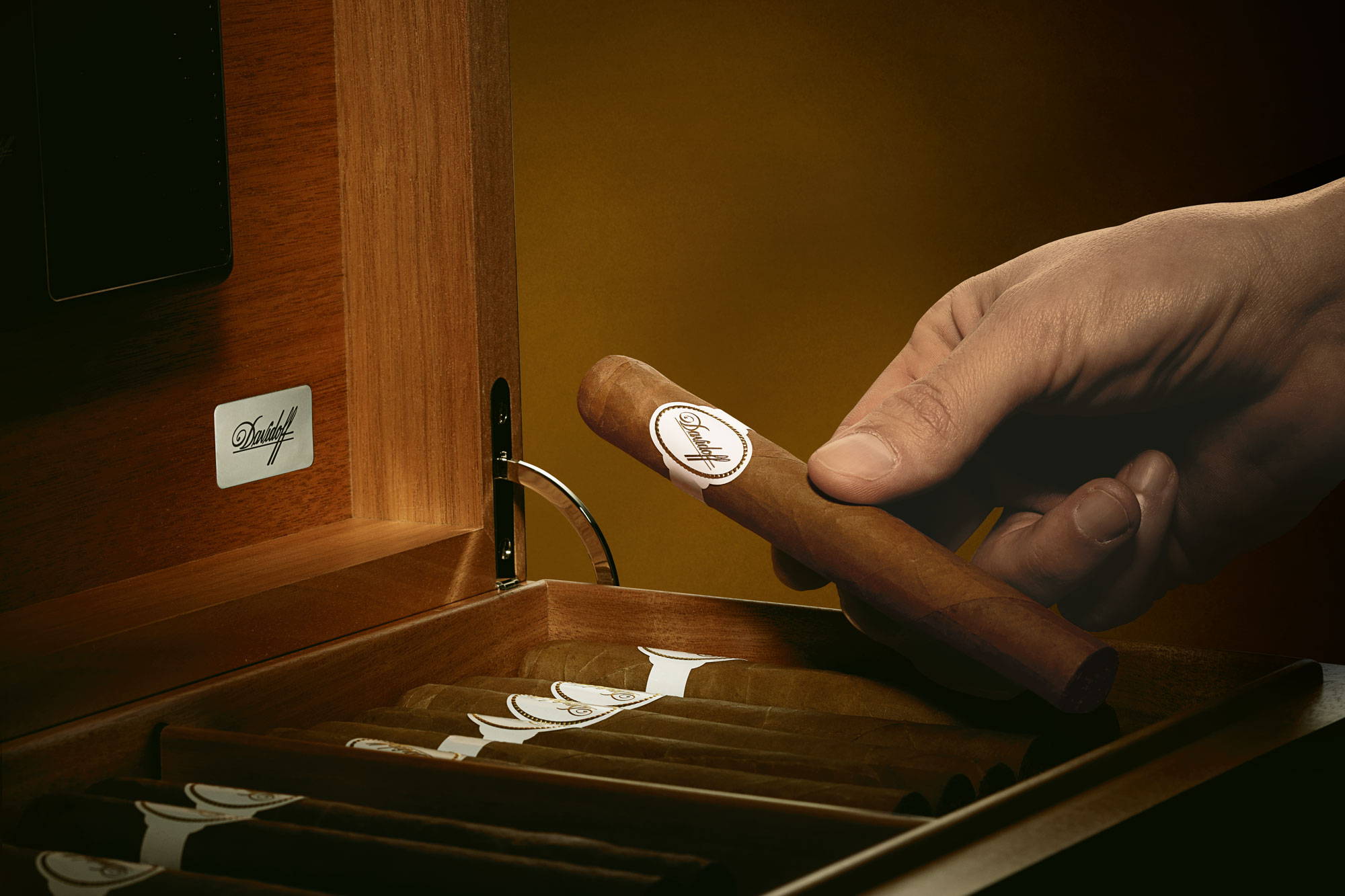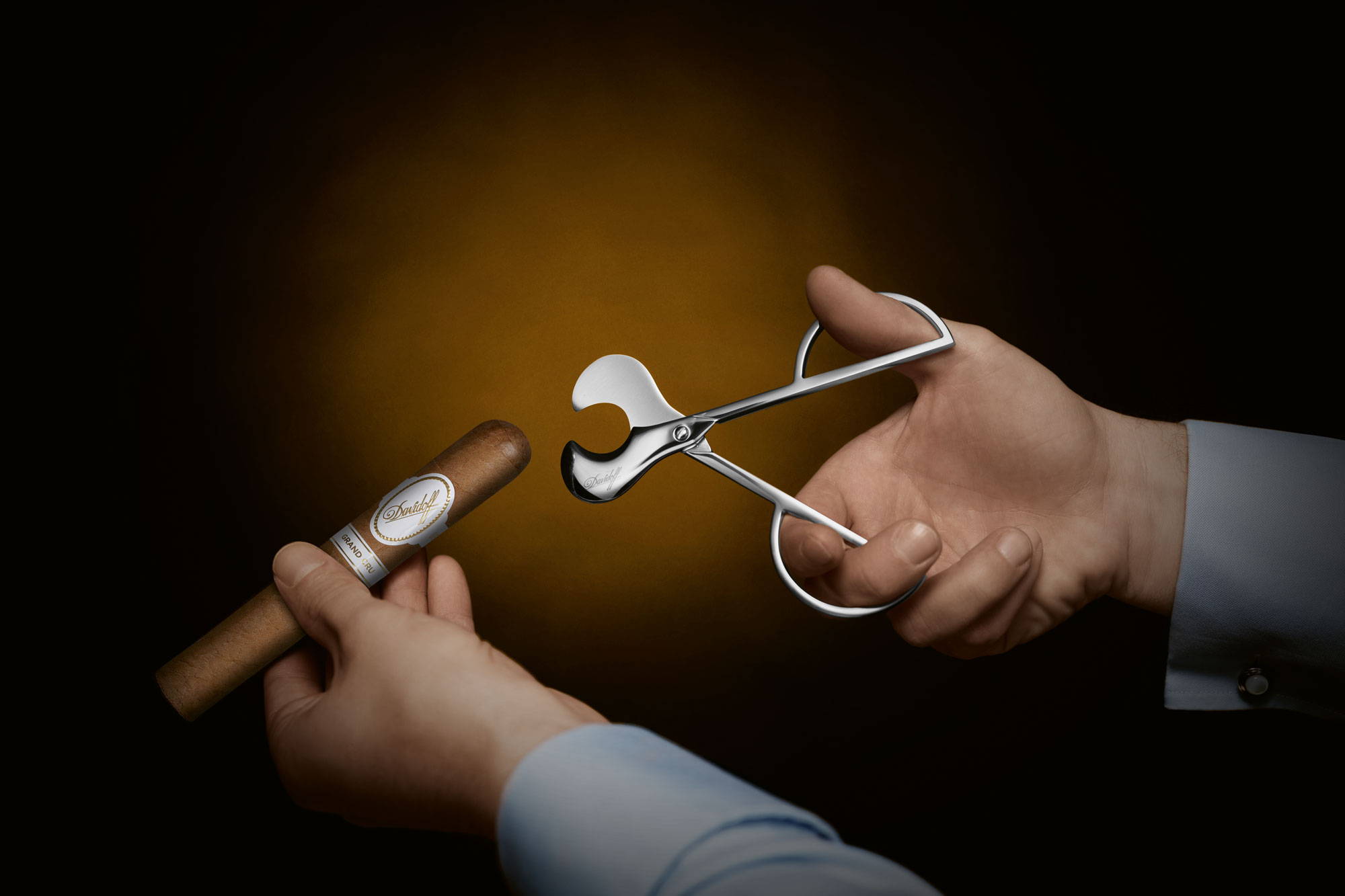 Cutting your Davidoff cigar – be as precise as you can

Cutting something as superbly crafted as one of Davidoff's handmade cigars correctly is essential if you wish to get the most out of it. To ensure an easy draw, make sure the width of the circular cut is adapted to the diameter of the cigar.
Done with care and consideration, you can enjoy a cigar that creates a smooth and balanced taste experience.
Lighting your Davidoff cigar – for the perfect taste experience

Lighting your cigar is the most emotive part of the cigar ritual. It follows right after you have correctly toasted your cigar. Done right, your cigar will burn evenly, allowing you to draw out all the taste and captivating aromas it has to offer. When your cigar actually touches the flame, first rotate it until a grey circle appears, then puff and continue rotating to ensure it is lit evenly. Only when the cigar begins to glow, you can enjoy your first draw.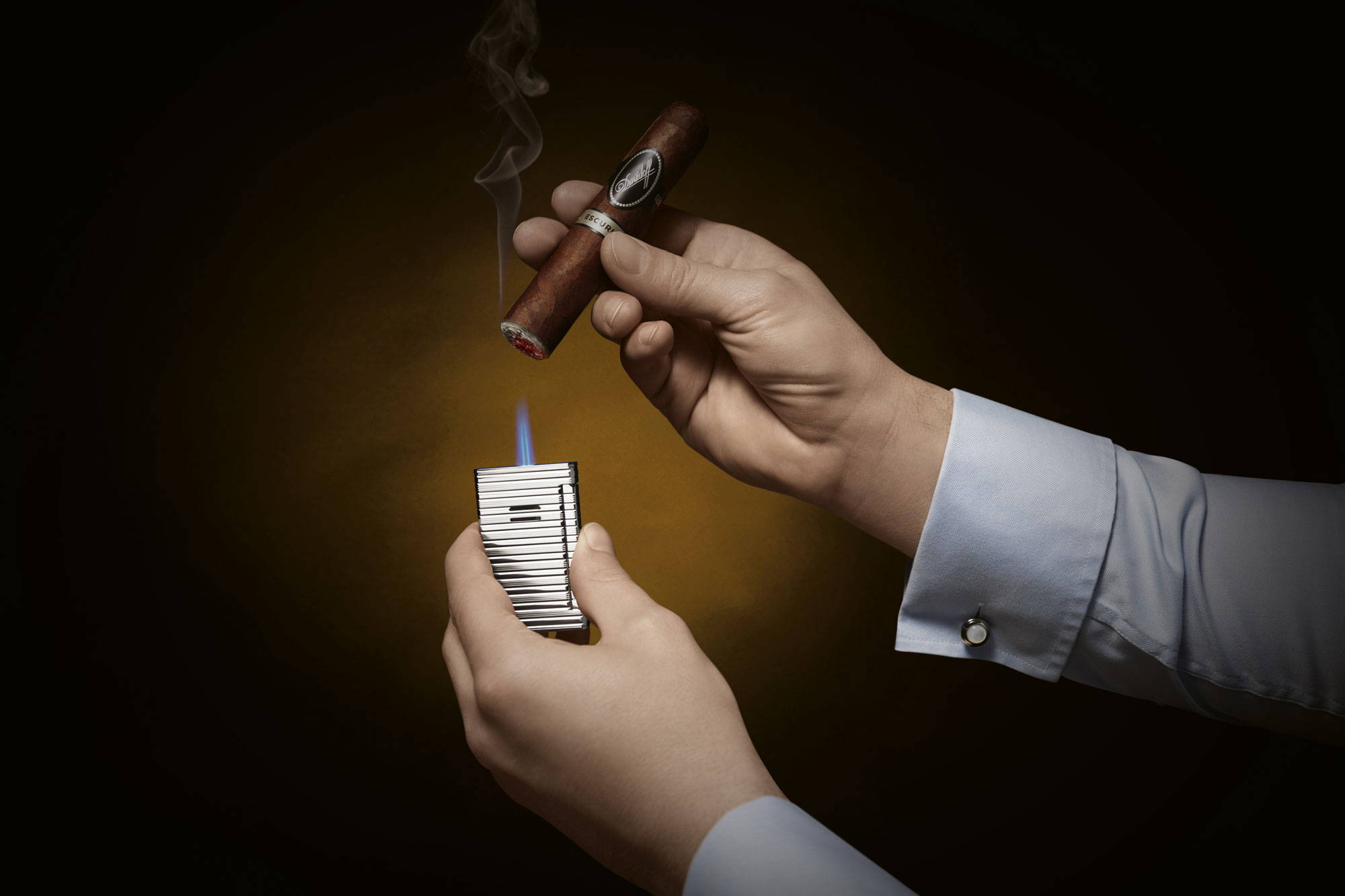 Share the ritual – enjoy your cigar

Every Davidoff cigar has its own unique flavour. Complex aromas mix with heady scents. Some are light and delicate, while others treat your palate to rich and creamy aftertastes. Yet, they all have something in common: They fill your time beautifully. If you are sharing the ritual with someone else, taste journeys and topics of conversation will begin to emerge. At the centre of this experience should be a Davidoff ashtray. Pleasing to the eye, it is an elegant hub around which to gather.
Carrying your Davidoff cigar – enjoyment on the go

There will be a moment in every aficionado's life in which they wish they had their favourite cigars with them. It is Davidoff's goal to fill time beautifully, at every time and place. Sometimes, inspiration to do so strikes when you are outside of your home. The best way to take your cigars with you is in a superb Davidoff cigar case, leather-bound or in a stylish carbon design.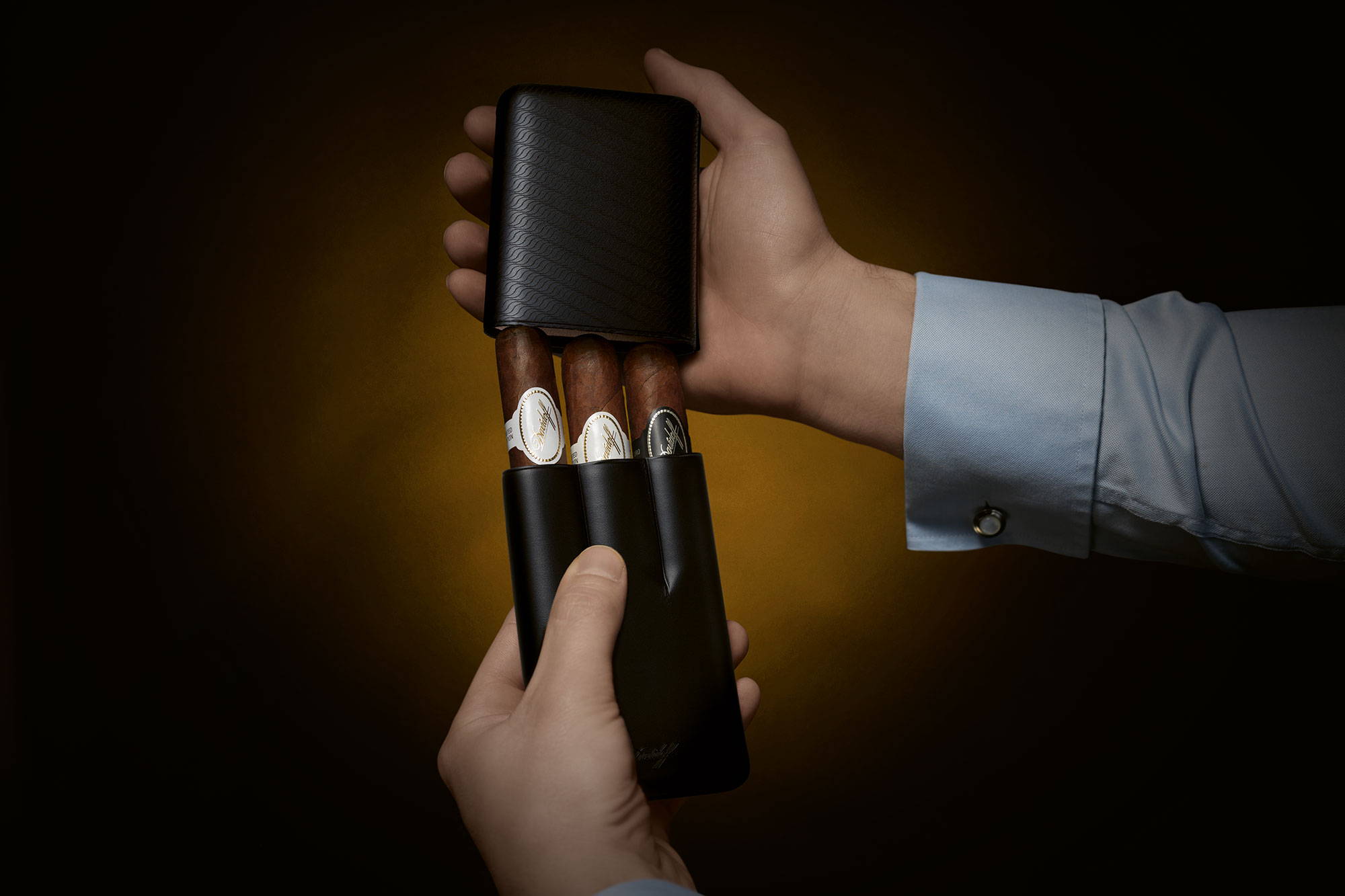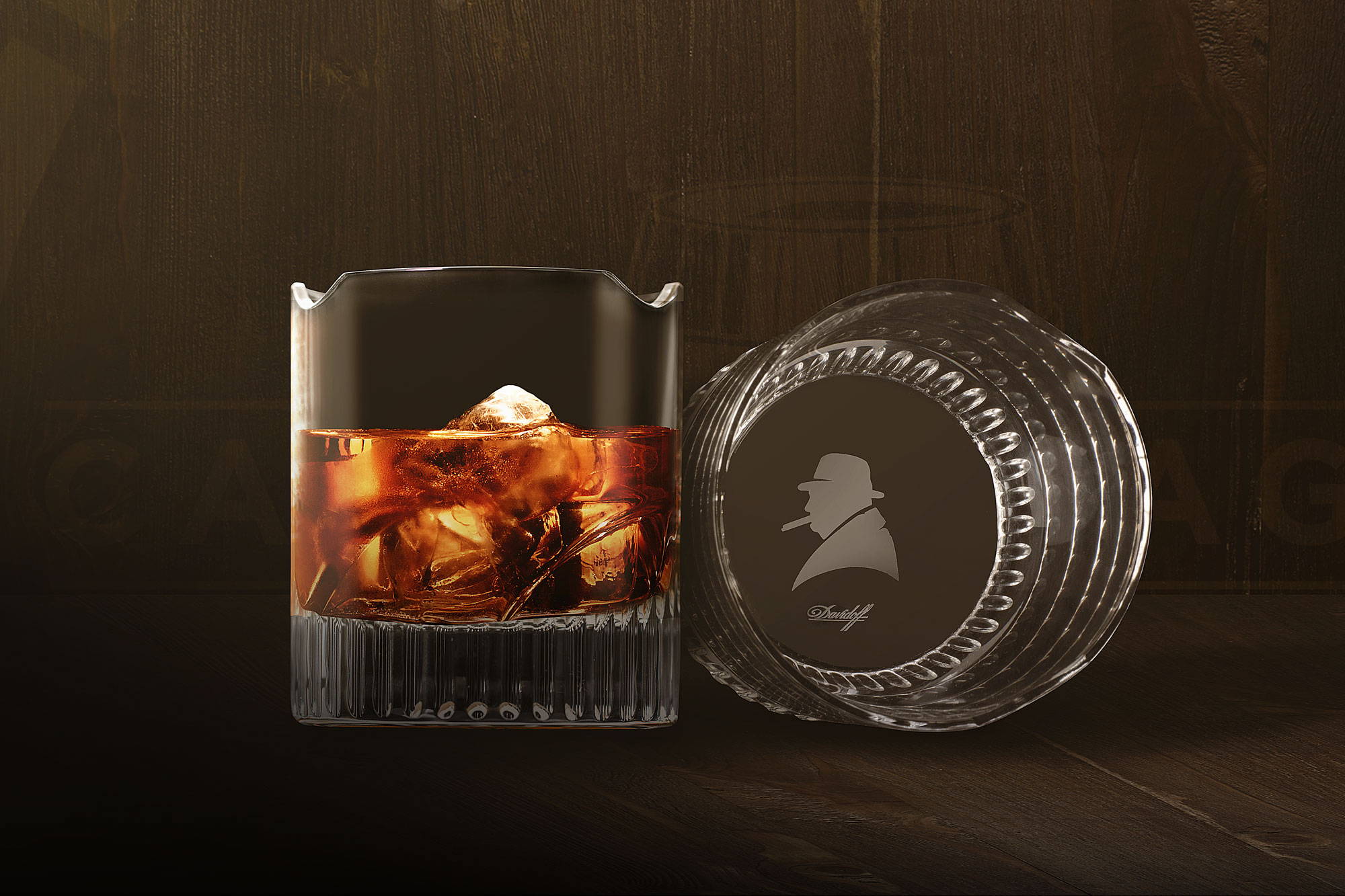 Enjoying your Davidoff cigar with your favourite pairing

Some Davidoff cigars are light and delicate, while others treat your palate to rich and creamy aftertastes. Yet, they all have something in common: They fill your time beautifully. They do so especially when pairing them with a fitting beverage. For this occasion, Davidoff offers spirit glasses with cigar notches to rest your cigar on.