Davidoff 702 Series
Time to Unexpect

Davidoff master blenders have taken on the challenge to reimagine and reinvent our most iconic cigars – No. 2, 2000, Special R, Aniversario No. 3 among others – and give them an exciting twist for those seeking a more intense, bolder taste experience. These cigars, that have defined and refined Time, are wrapped in the new 702 'Habano' wrapper from Ecuador to give them a bolder edge.
An exceptional Wrapper

While the filler and binder tobaccos on these treasured classics remain untouched, the 'Connecticut' wrapper from Ecuador has been changed to the 702 'Habano' wrapper, also from Ecuador, for a creamier and more intense taste experience.
This wrapper is grown exclusively for Davidoff.

A Winning Blend

The new 702 Series was given to a panel of 160 cigar enthusiasts, of whom 70% found the 702 Series experience exceptional. Even panel participants who do not normally enjoy Davidoff cigars stated that the 702 Series is excellent and similar to the medium-strong Cuban cigars that they typically enjoy.
The Taste

| | | |
| --- | --- | --- |
| First third | Second third | Third third |
| - Round notes of milky coffee and oak wood | - Flavor of milky coffee and chocolate | - White pepper and citrus notes |
| - Earthy notes and creaminess | - Roasted nuts and floral notes | - Additional spiciness and beautiful creaminess |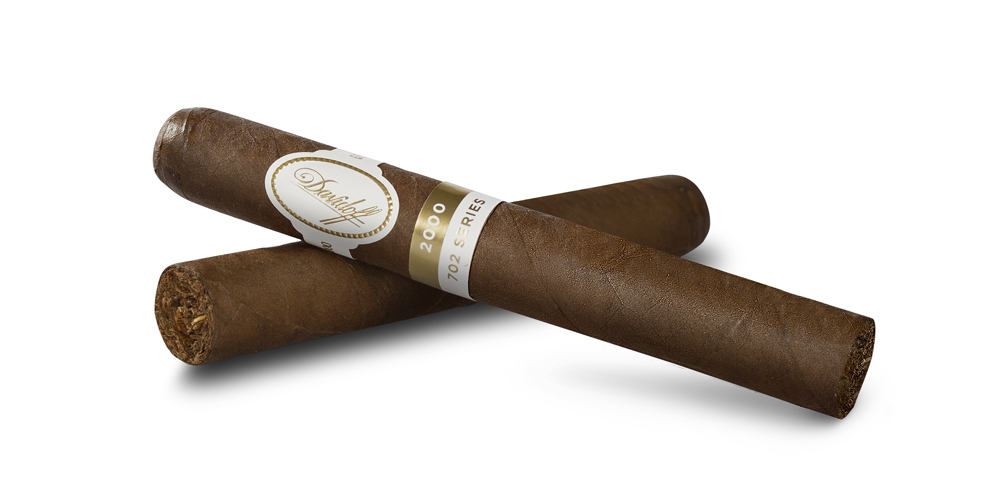 Davidoff 702 - Signature 2000
Davidoff's most iconic cigar in the timeless Corona format. Dressed in the shiny and oily 702 Habano Ecuador wrapper, it delivers deep flavours of coffee, wood and leather with a creamy aftertaste.
Shop Now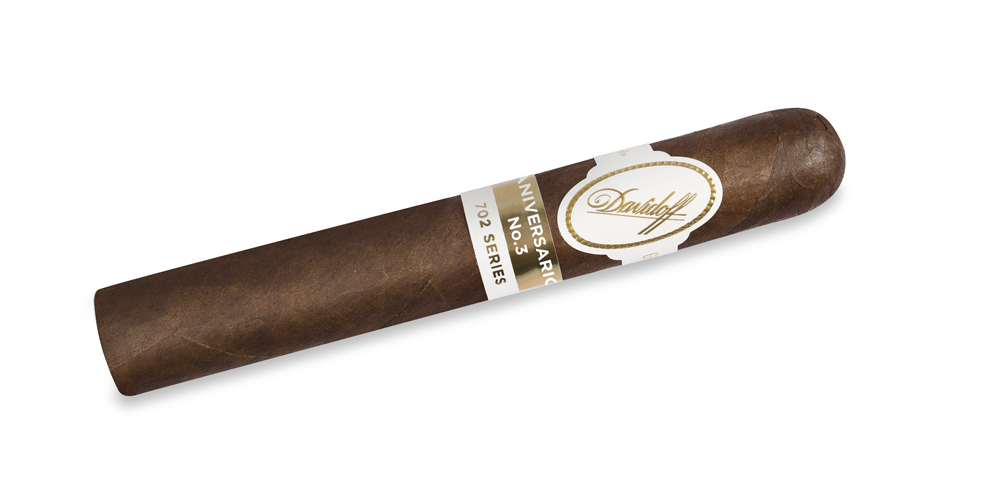 Davidoff 702 - Aniversario No.3
The unforgettable Aniversario No. 3 with the 702 Habano Ecuador wrapper is richer and slightly spicier in character. It surprises with additional flavours of milk coffee and dark chocolate.
Shop Now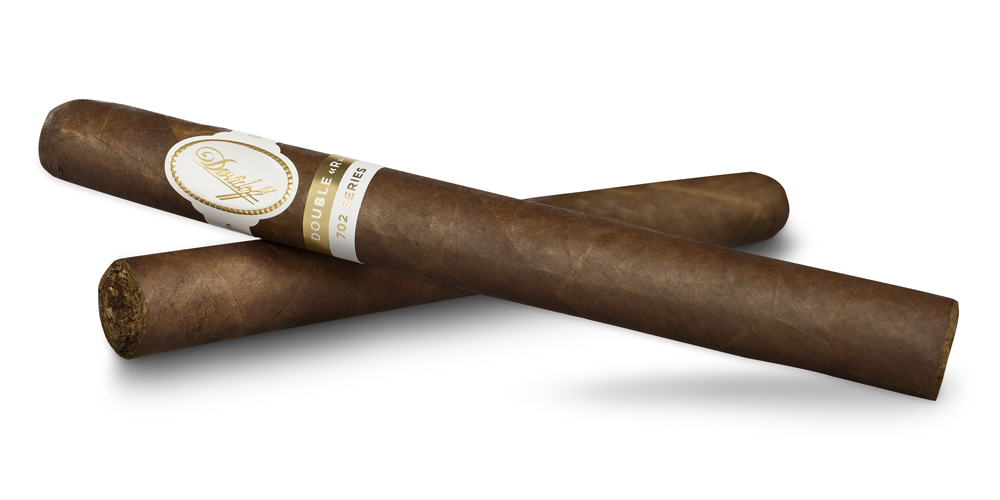 Davidoff 702 - Double R
Spanning four different tobacco harvests, this harmonious blend in its new 702 Habano Ecuador wrapper beautifully balances leather and pepper notes into a spicier taste experience.
Shop Now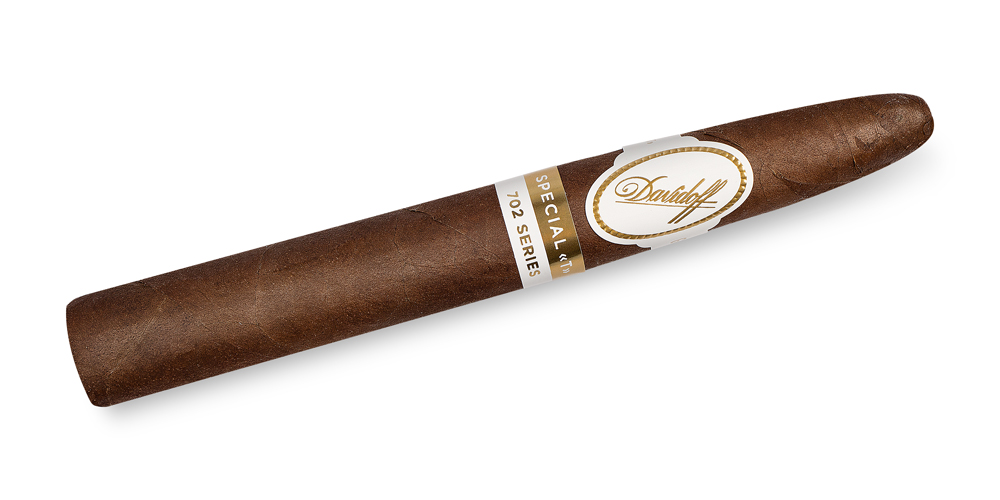 Davidoff 702 - Special T
Special T glides along varying diameters of curves in this intriguing Torpedo format to allow a startling array of smoky depth and additional peppery and leathery notes through the 702 Habano Ecuador wrapper. As the cut narrows, the crescendo of flavours slows.
Shop Now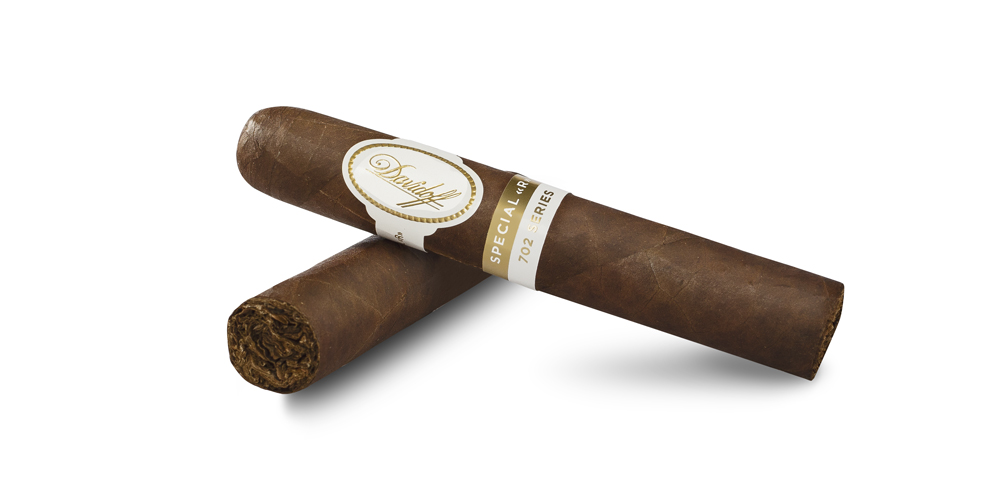 Davidoff 702 - Special R
The Special R's three unconventional tobacco filler leaves and the hand-selected Piloto tobacco binder are now enveloped by the 702 Habano Ecuadorian wrapper. This blend highlights pronounced and intense flavours of spice, nut and leather in a Robusto format.
Shop Now