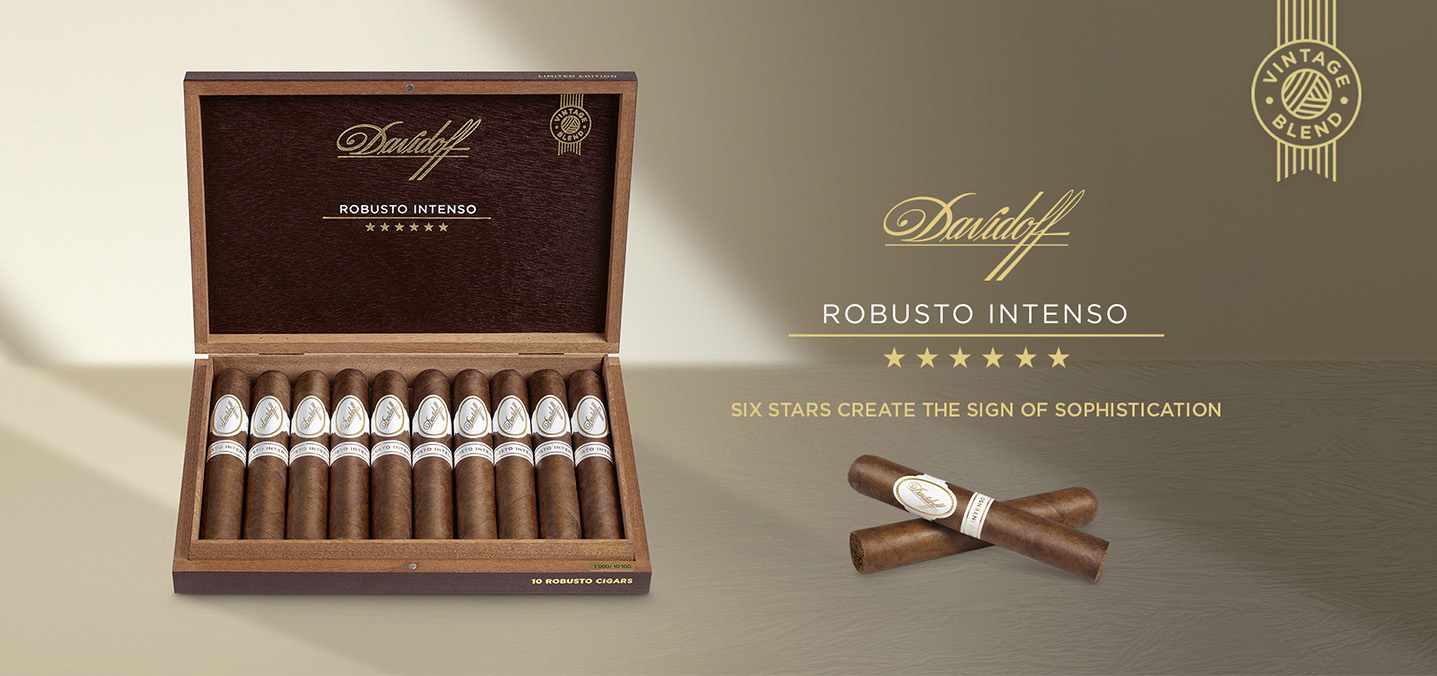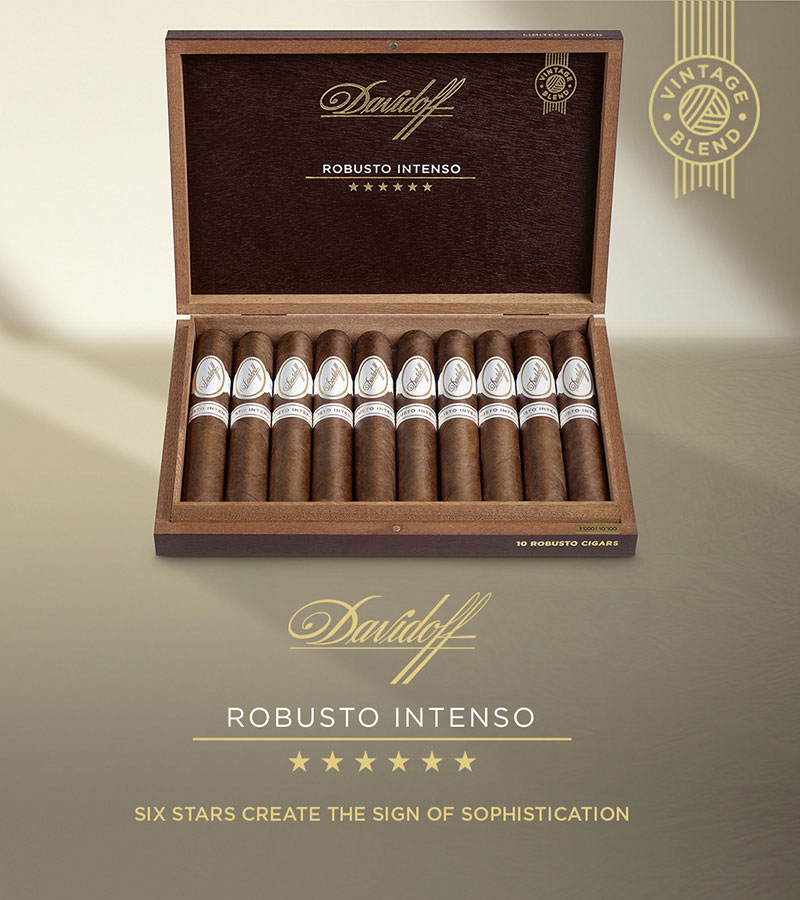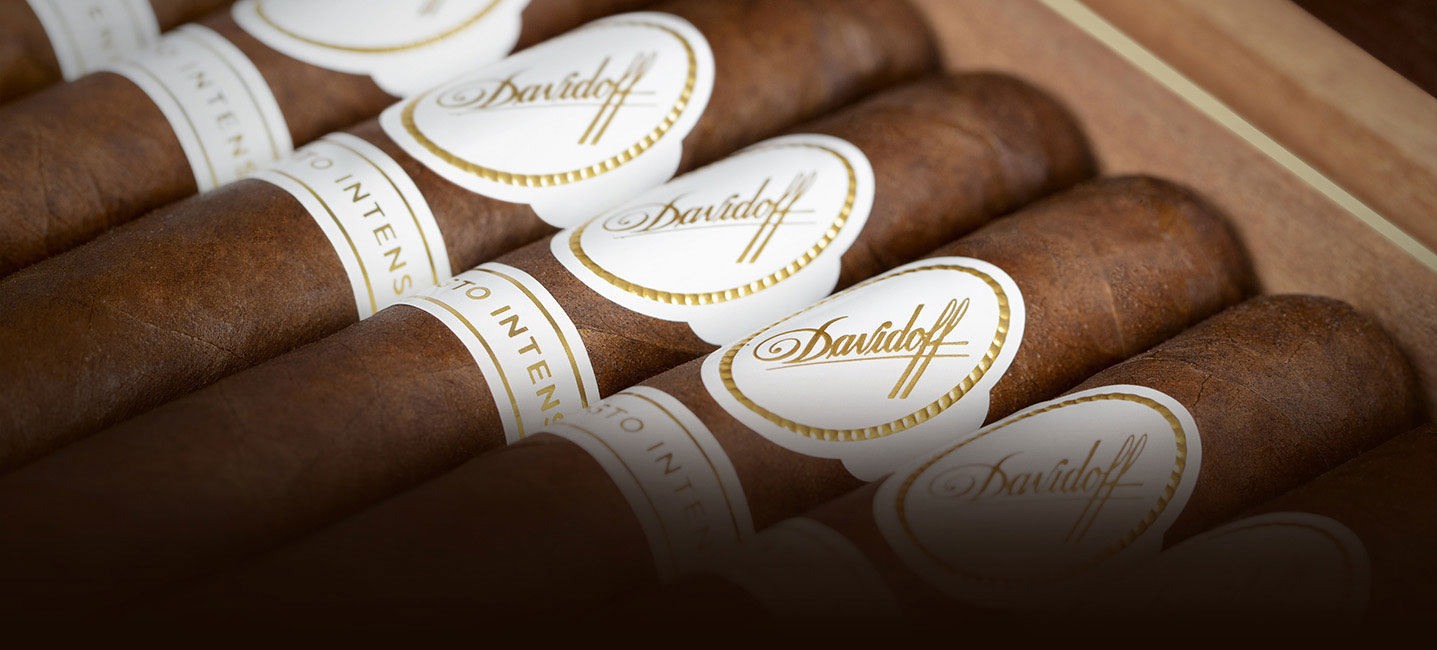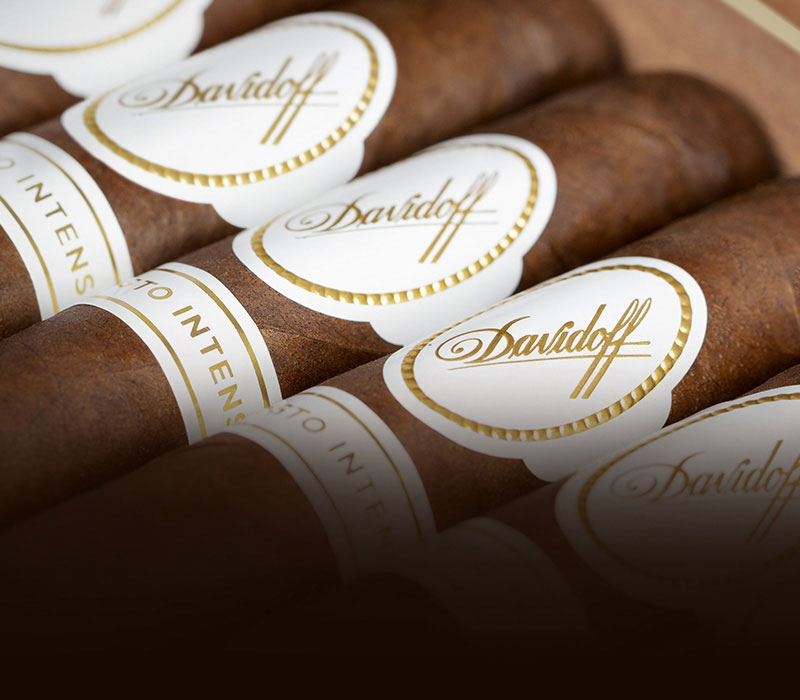 A unique constellation of flavour and refinement
A new phenomenon has appeared in the cigar universe. The Davidoff Robusto Intenso. Six of the finest elements shaped into a unique, harmonious form by our Master Blenders but all shining brightly to create an unforgettable experience and define a very original character.
This stellar configuration of excellence has only been glimpsed once before in 2005 when it delighted those who encountered it.
Now it has returned to cause anticipation amongst a new wave of aficionados.
The Davidoff Robusto Intenso is the ultimate sign of sophistication.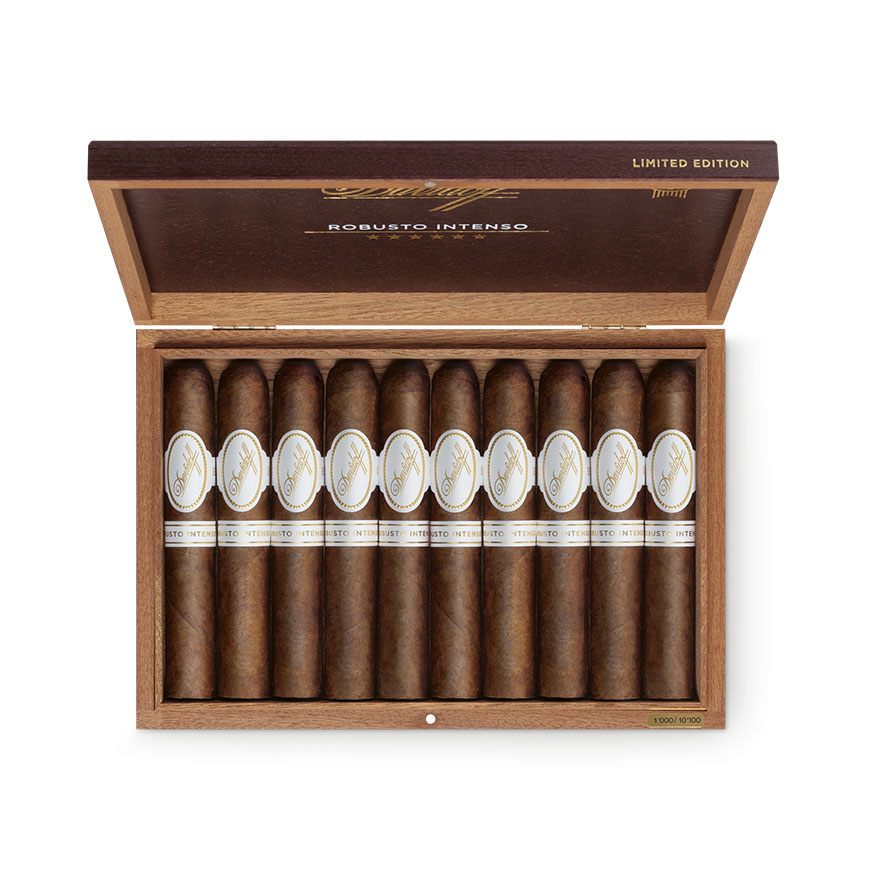 Six stars in perfect harmony
for the very best taste
An exclusive selection of six beautifully aged and perfectly blended tobaccos
This vintage blend, crafted with tobaccos aged for seven years, delights in taste and refinement
The cigars are presented in beautiful boxes featuring a natural wood design and an icon highlighting the vintage cigar's blend
Limited to 10,100 boxes globally
A sweet and spicy marriage
Due to the intense flavours of nuts, dark chocolate and pepper, the ideal pairing companion has to delight with the same flavours. These spicy and sweet characteristics of the Davidoff Robusto Intenso, can be found in a bourbon, where the vanilla sweetness is spiced up with oak wood flavours.
A wonderful pairing where cigar and bourbon complement each other.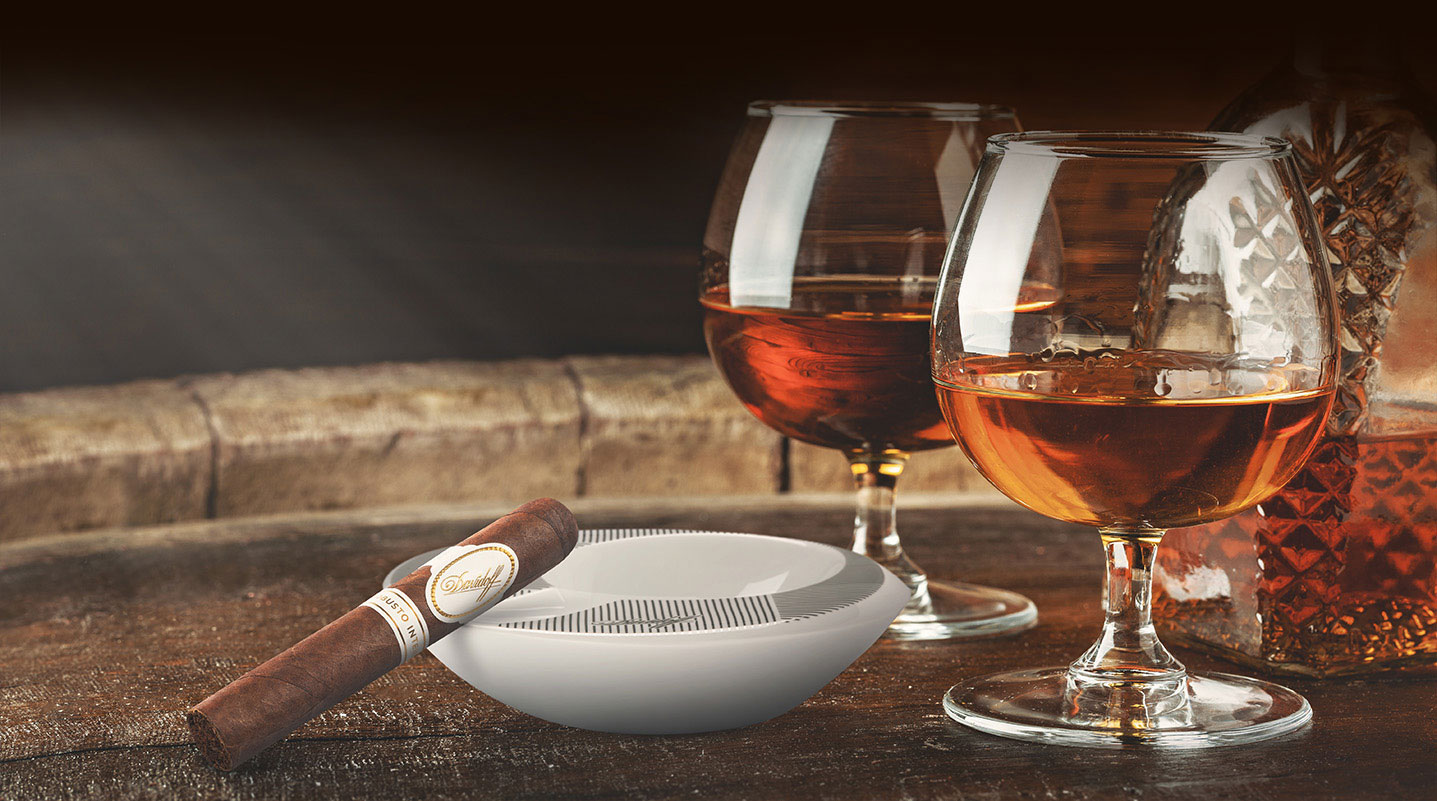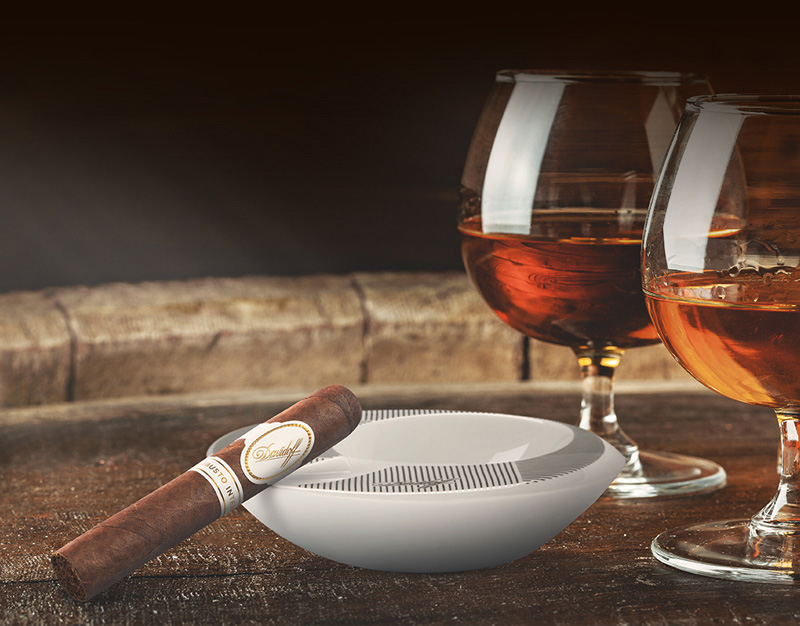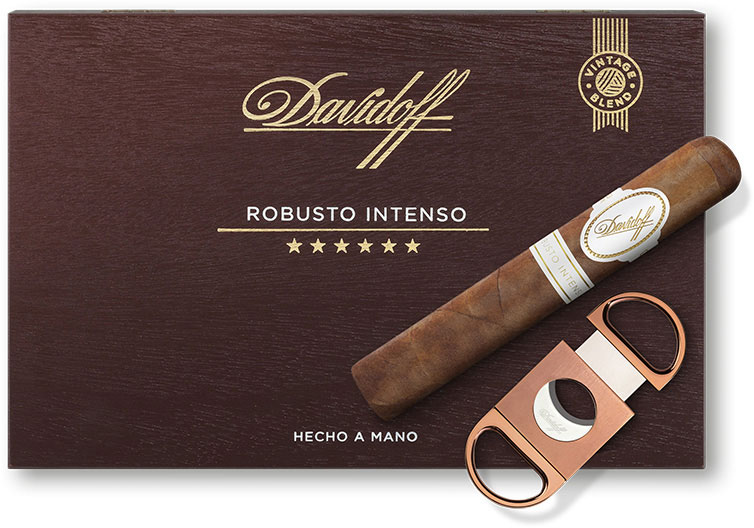 Davidoff Double Blade Cutter
Rose gold & brown
Now available in two new modern colours rose gold and brown
Made in Germany for the aficionado who cherishes the highest precision cuts for all cigars
Razor-sharp double-blade cutter
Cuts up to a 56 ring gauge
Extra slim for immeasurable satisfaction in carrying and handling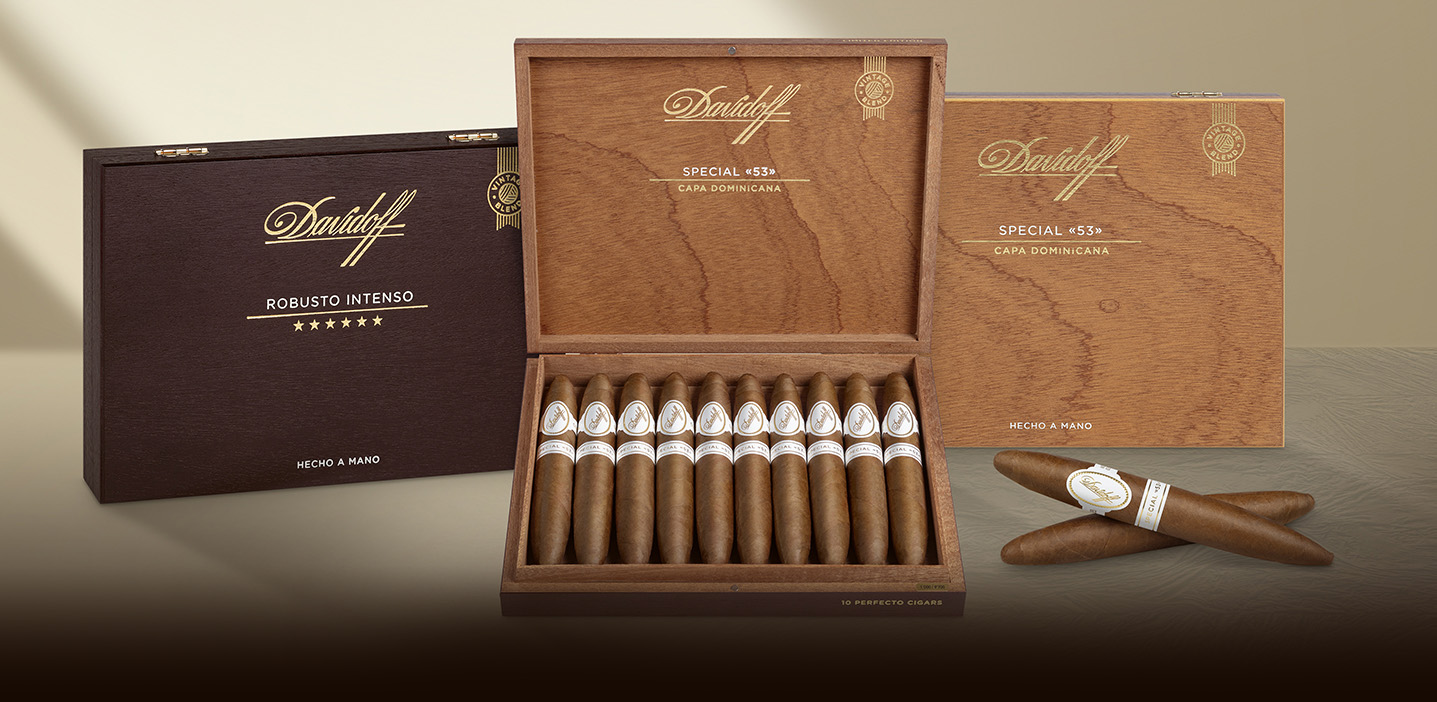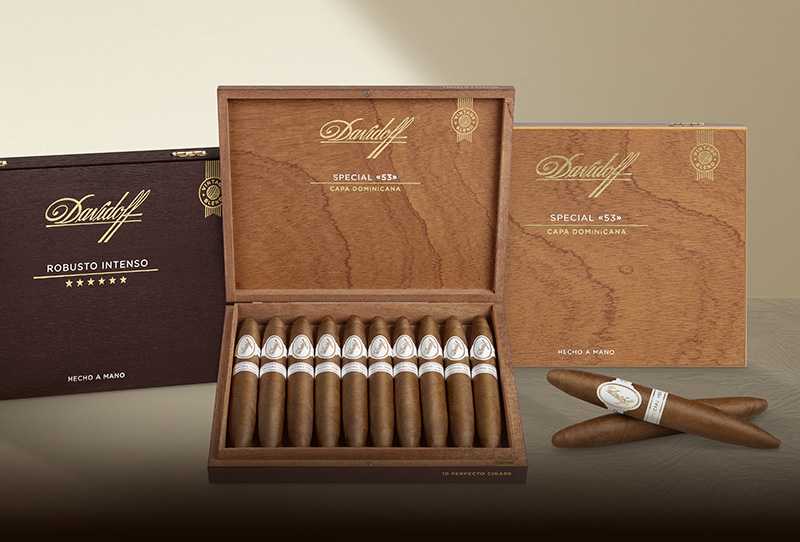 Davidoff Special «53» - Capa Dominicana
Discover another beautiful vintage blend: The Davidoff Special «53» - Capa Dominicana comes in a unique 53 ring gauge Perfecto format crafted solely of tobaccos from the Dominican Republic.
Explore all our iconic cigars
The vintage blend from Davidoff Robusto Intenso crafted with tobaccos aged for seven years delights in taste and refinement. A credential which discerning aficionados are sure to find in all our iconic lines: Signature, Grand Cru, Aniversario and Millennium.