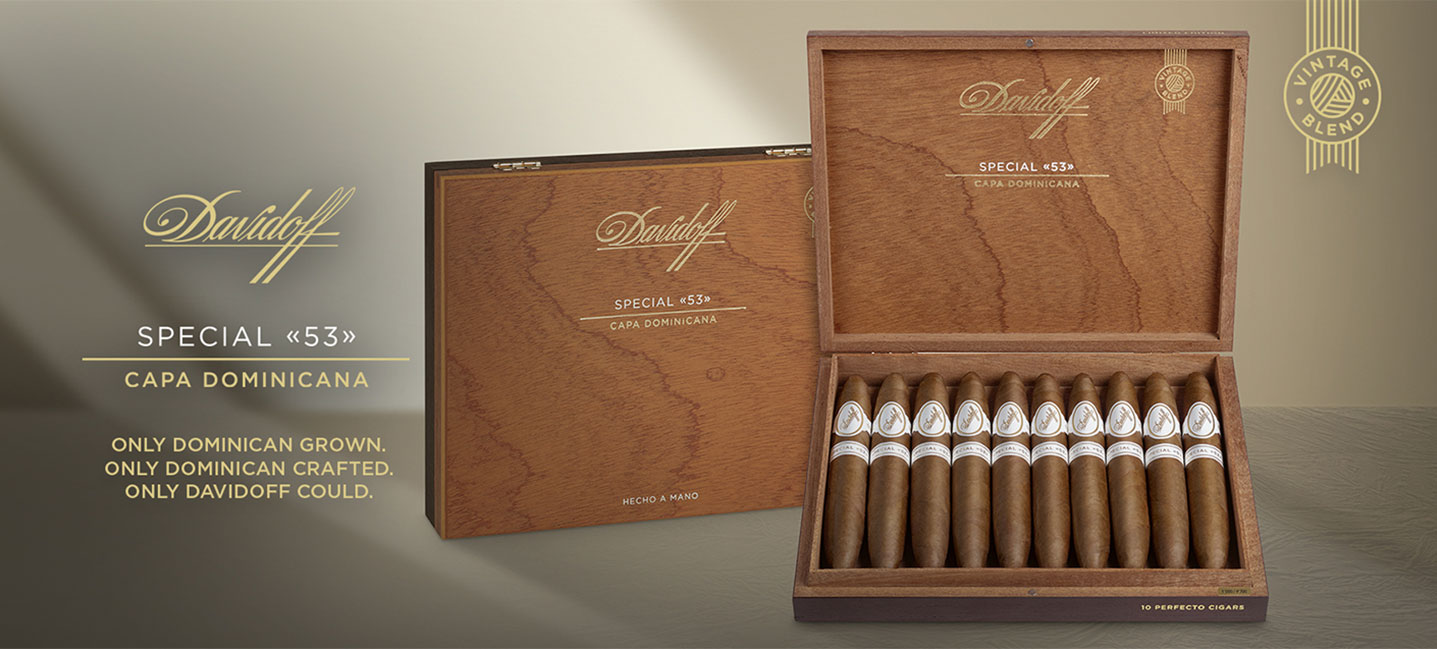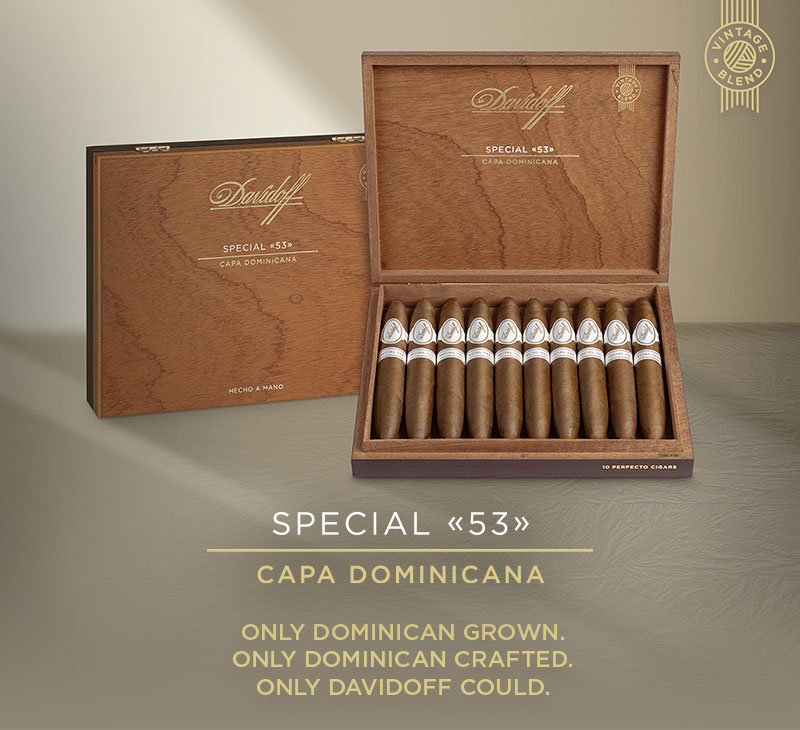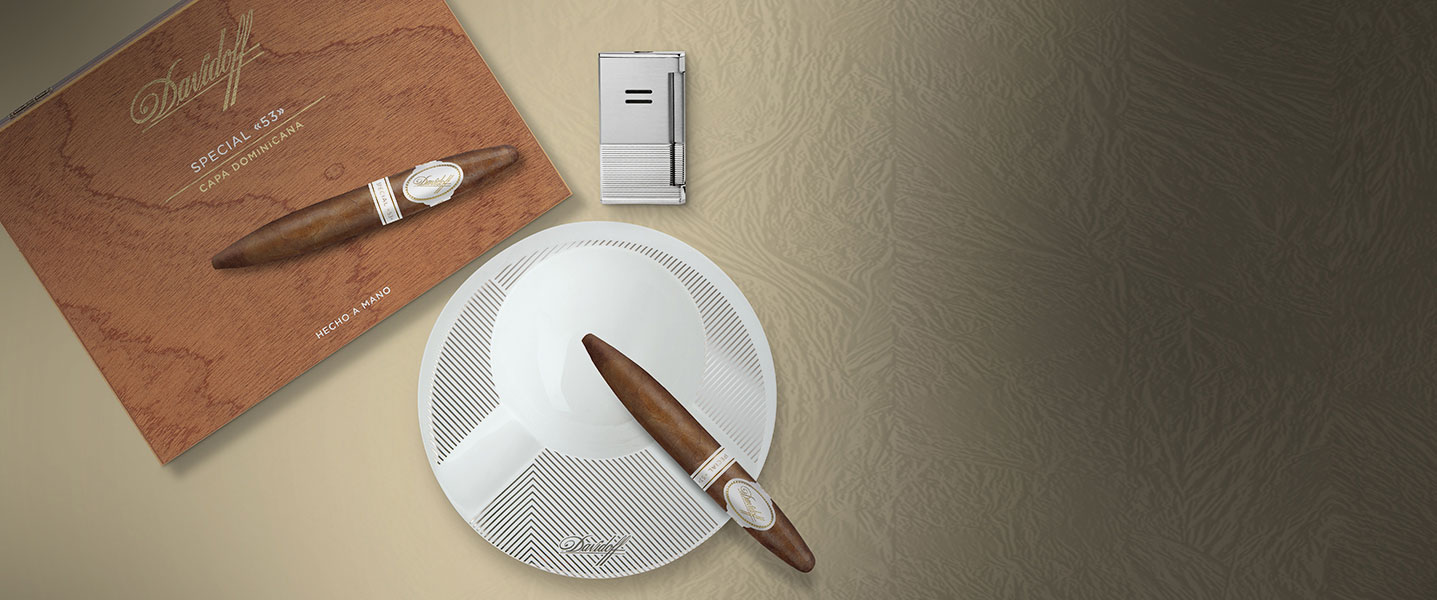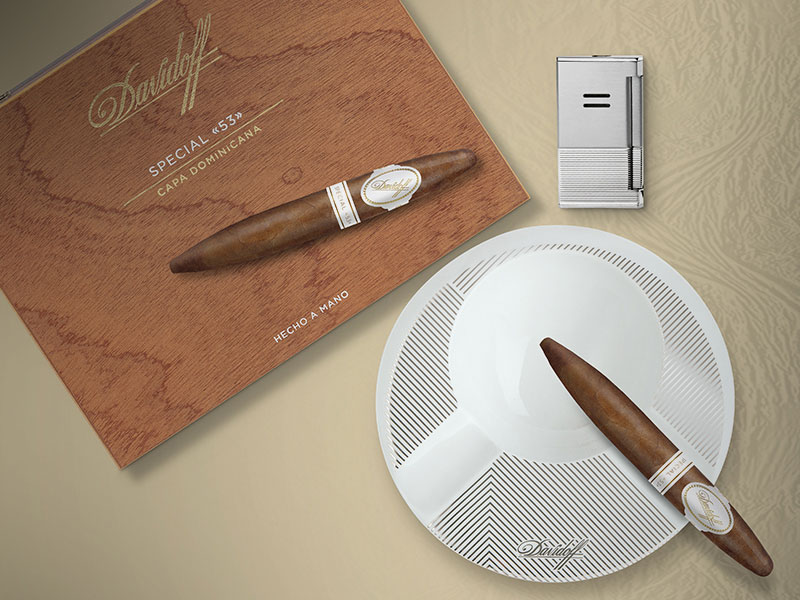 No-one else could have imagined a Dominican Puro back in 2002.
No-one else could fashion such an exquisite blend entirely from tobaccos native to the Dominican Republic.
No-one else could imagine a 53 ring-gauge format. Everyone else's imagination stopped at 52.
No-one else could produce a Puro which is so beautifully, instantly mature. The wrapper is ten years old, the binder eight, the filler over six.
Indeed, no-one else could craft and create the Special 53 – Capa Domincana.
No-one else can truly appreciate this exceptional cigar except the person lucky enough to enjoy.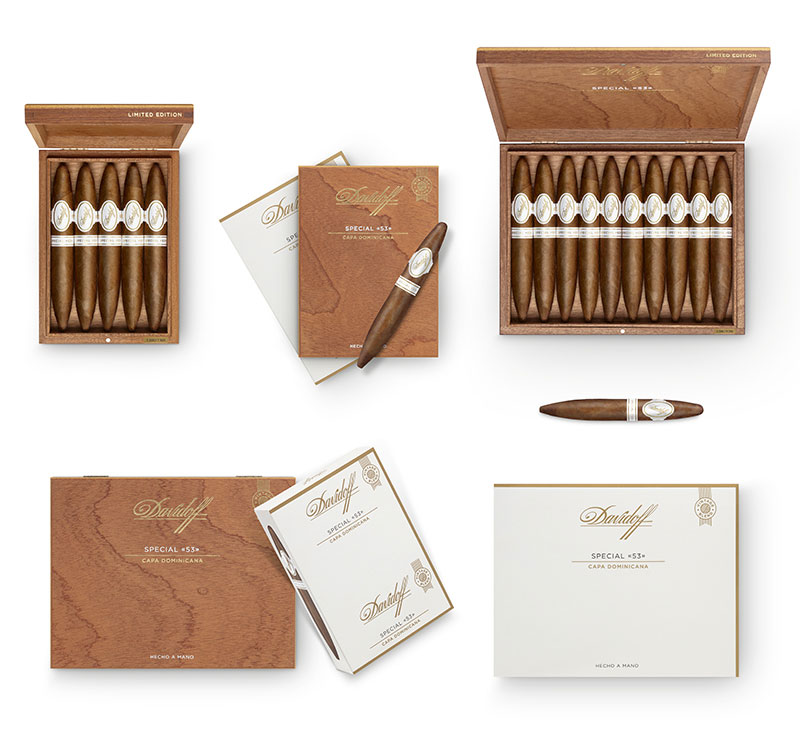 First achieved in 2002 when growing the refined wrapper leafs in the Dominican Republic was deemed impossible
The new vintage blend, crafted with tobaccos aged for 10 years, delights in taste and refinement
The Davidoff Special «53» – Capa Dominicana comes in a unique 53 ring gauge Perfecto format crafted solely of tobaccos from the Dominican Republic
The cigars are presented in beautiful boxes featuring a natural wood design and an icon highlighting the vintage cigar's blend
Along with the 9,700 limited edition boxes (10 ct.) there are also 1,825 limited edition boxes (5 ct.), available exclusively at select Duty Free locations worldwide.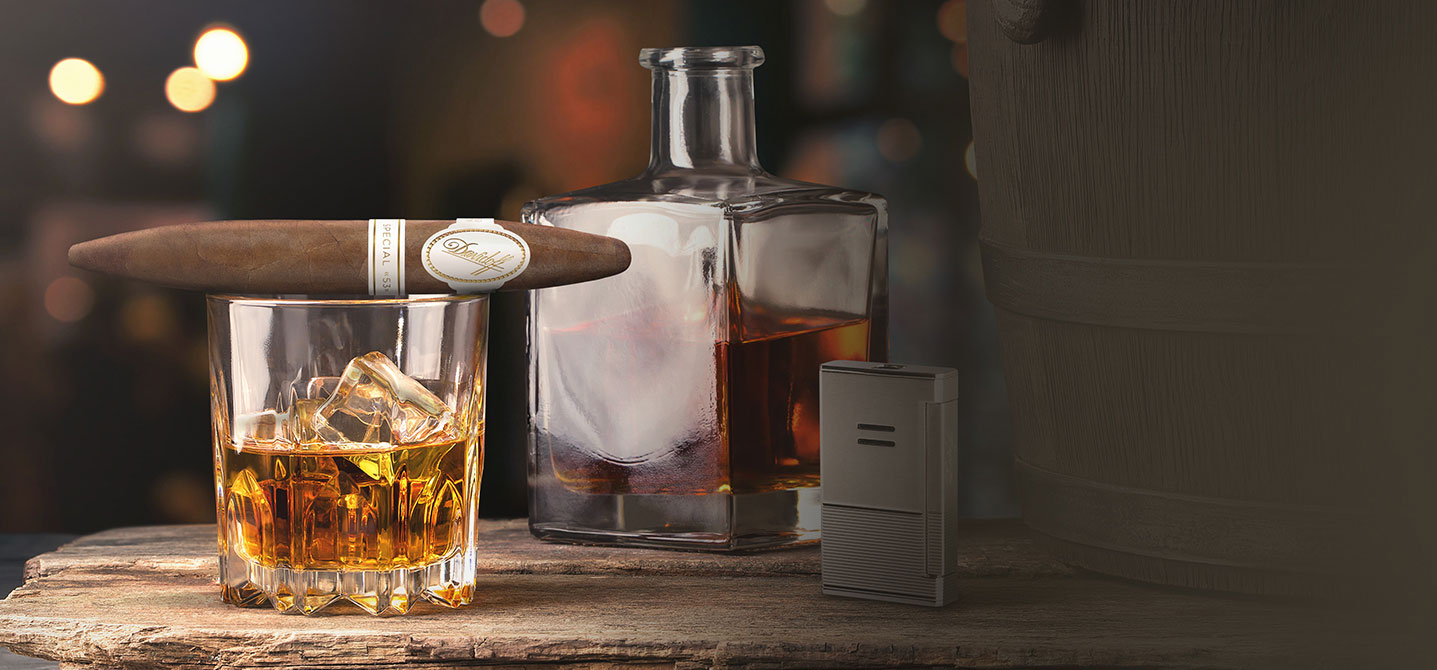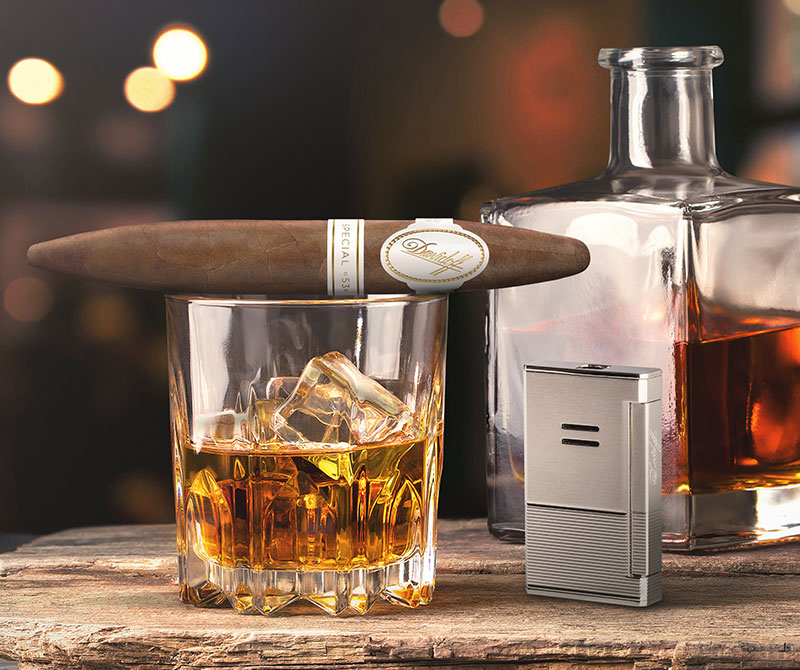 A beautiful Dominican marriage
The harmonious and rich flavours of the Davidoff Special «53» - Capa Dominicana pair exceptionally well with a Dominican rum that maintain sweet and spicy notes.
The blended tobaccos present distinctive notes of wood, coffee and cocoa. The rum and cigar is complementing each other, meaning that the sweetness of the rum is affecting the cigar positively and the cigar provides creaminess to the rum.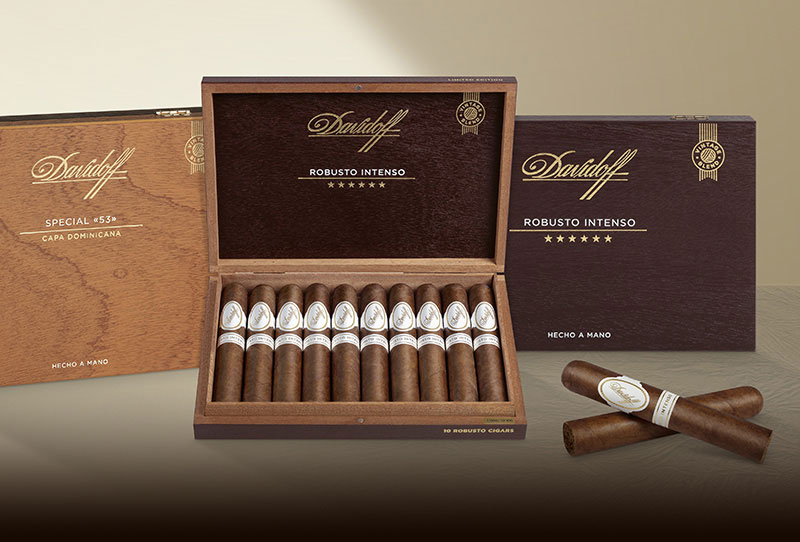 Davidoff Robusto Intenso
Discover another beautiful vintage blend: The Davidoff Robusto Intenso. This limited edition comes in a beautiful Robusto format crafted of Dominican and Ecuadorian tobaccos, delighting the palate with notes of nuts, dark chocolate and pepper.
Explore all our iconic cigars
The vintage blend from Davidoff's Special «53» - Capa Dominicana crafted with tobaccos aged for up to 10 years delights in taste and refinement. A credential which discerning aficionados are sure to find in all our Iconic Signature, Grand Cru, Aniversario and Millennium lines.