Davidoff Discovery
Limited Edition Culebra

The Davidoff Discovery Culebra is composed of 3 individual cigars, each representing one of the Davidoff Discovery series. Common culebra offerings include 3 braided cigars, all of the same blend. Using the finest premium tobaccos, the Davidoff Discovery Culebra includes 3 intertwined cigars tied together as one. Once untied, the culebra reveals 3 separate blends , each delivering an intense flavor experience. This limited edition is exclusively available in Davidoff of Geneva since 1911 stores and online only.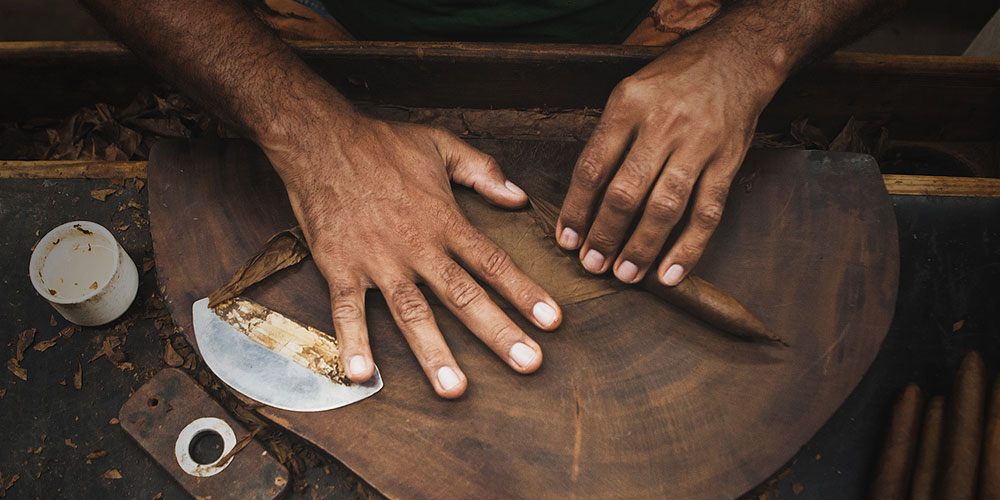 The Story
Culebra is the Spanish word for 'snake' which best describes the shape of this cigar. Now a novelty, the culebra was traditionally created as a method of rationing daily cigars for the enjoyment of rollers as they crafted cigars. This format is uncommon, to create it, 3 slightly under-filled cigars of a smaller ring gauge are moistened more then usual, tied at the top and twisted a number of times. Once the ideal coiling is achieved, the second ribbon is applied to keep its shape.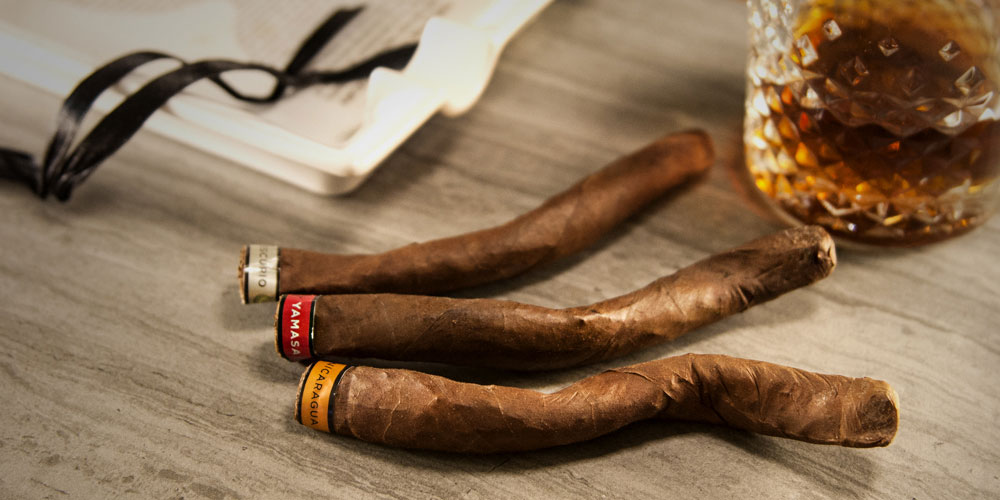 To Unravel
Untie the ribbon and separate each cigar. The Davidoff Discovery Culebra is packaged as a set of 3 in a single matte lacquered cabinet box, allowing you to enjoy one at a time and store the rest, or a moment to share. Choose which journey you would like to enjoy first.
THE ENJOYMENT
Each cigar represents traditions of exploration, and discovering tobacco from various origins, each providing extraordinary palate stimulation.
Explore the bitter sweetness and spice of Nicaragua, be intrigued by the sweet and spicy twist and turns of Escurio and dare to discover the rich earth and spice intensities of Yamasa in the Culebra cigar.


Explore the Davidoff Discovery lines:
Davidoff Yamasa

Take off on a daring journey through the earthiness of Yamasa, via the spice and sweetness of Nicaraguan Esteli and Condega tobaccos. Nothing will prepare you for the intense rush of sensations and the exhilaration of a moment you've never met before.

Shop Now

Davidoff Nicaragua

For Davidoff Nicaragua our tobacco masters were looking for a new type of blend that would stimulate both the bitter and sweet taste buds.
Like everything else we do at Davidoff, this took time, dedication and perseverance, but in the end we succeeded.

Shop Now

Davidoff Escurio

For Davidoff Escurio we found inspiration in Rio, the soul of Brazil, and in the rhythms, intrigue, and rich experiences of its nights.
This complex and original cigar will carry you along on a taste adventure with unexpected twists and turns.

Shop Now