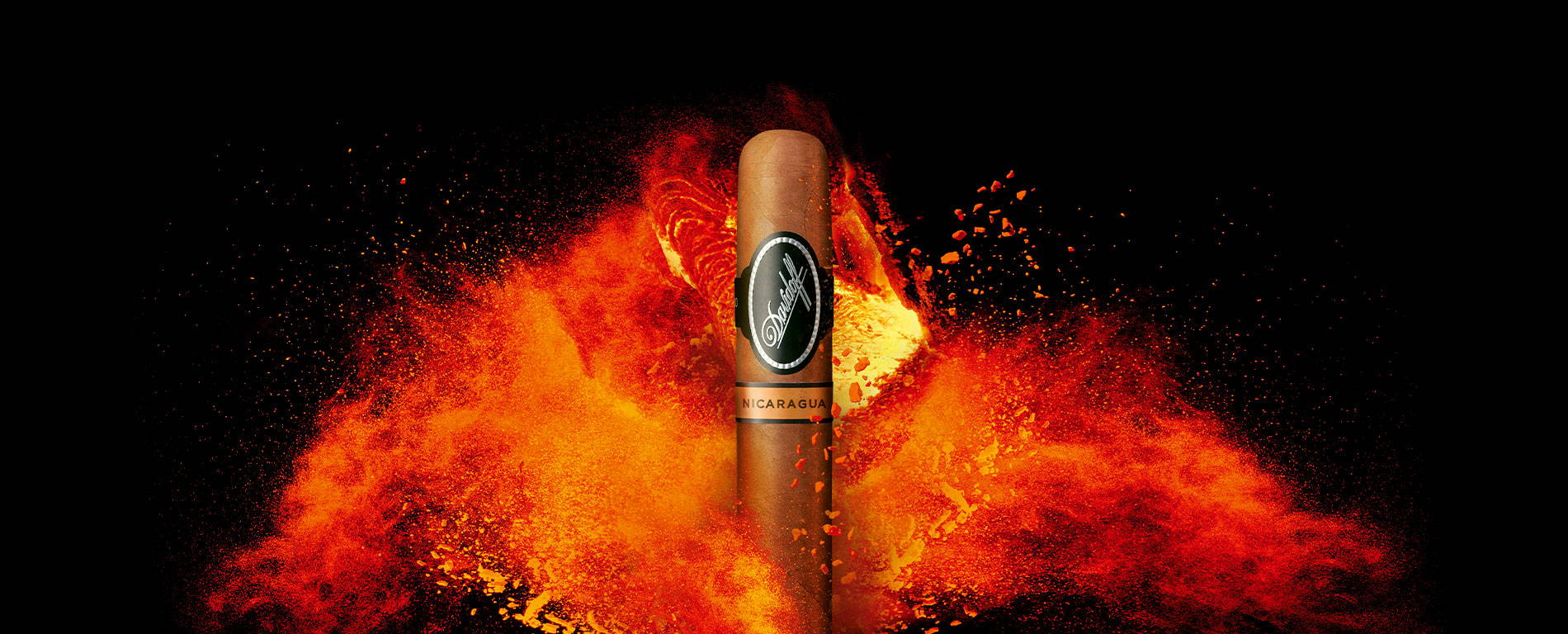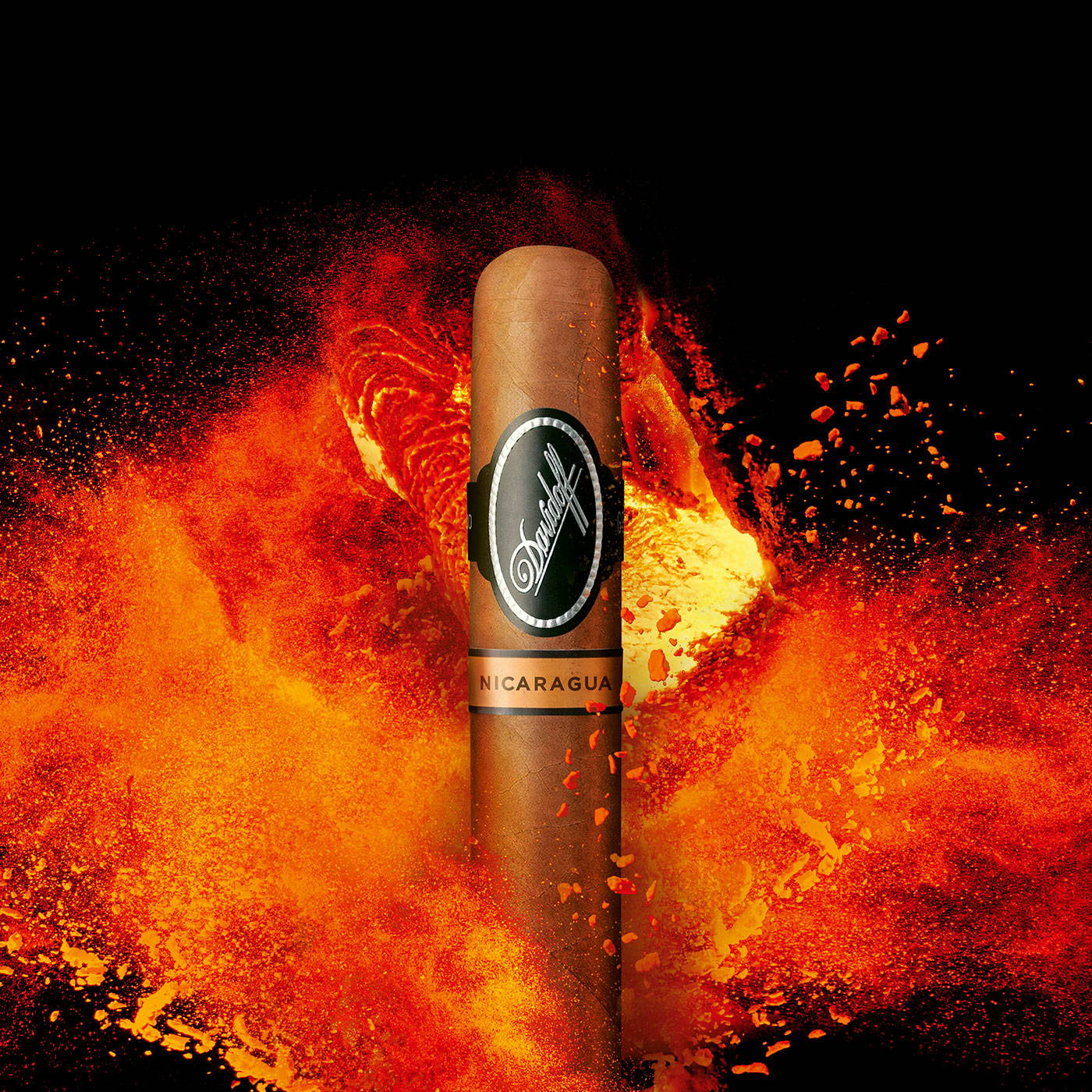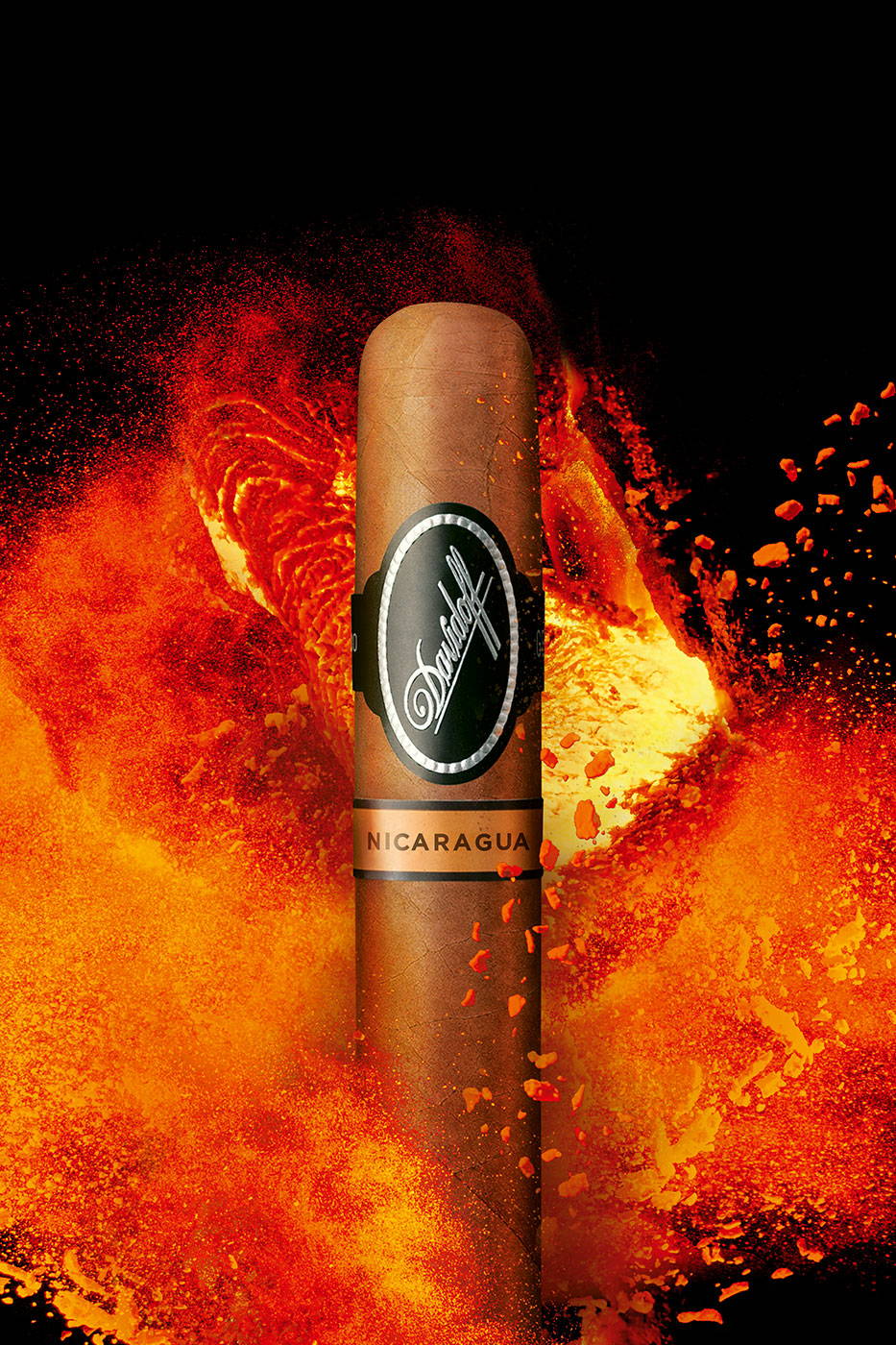 The Davidoff Nicaragua Story

FROM FIRE COMES INTENSITY

Fire is not easily tamed, yet the Davidoff Master Blenders have done it. You can taste the heat and intensity of the rich, volcanic soil of Nicaragua that they softened to bittersweet perfection. You will feel a fire to match the passion for fine cigars.
Only the Davidoff Master Blenders could take on the power of nature and blend it into a range of exceptional cigars with distinct flavours.

Water. Fire. Earth.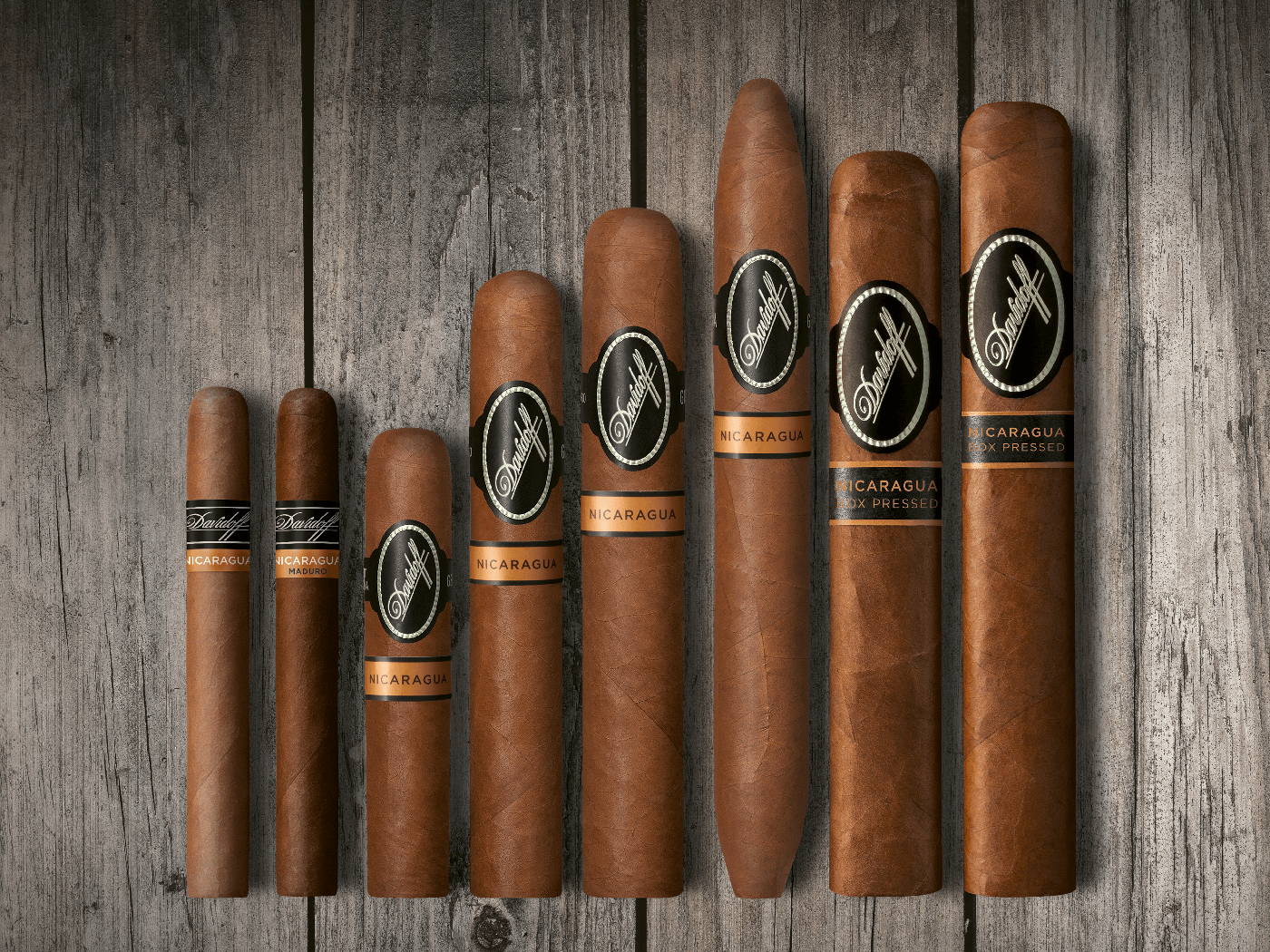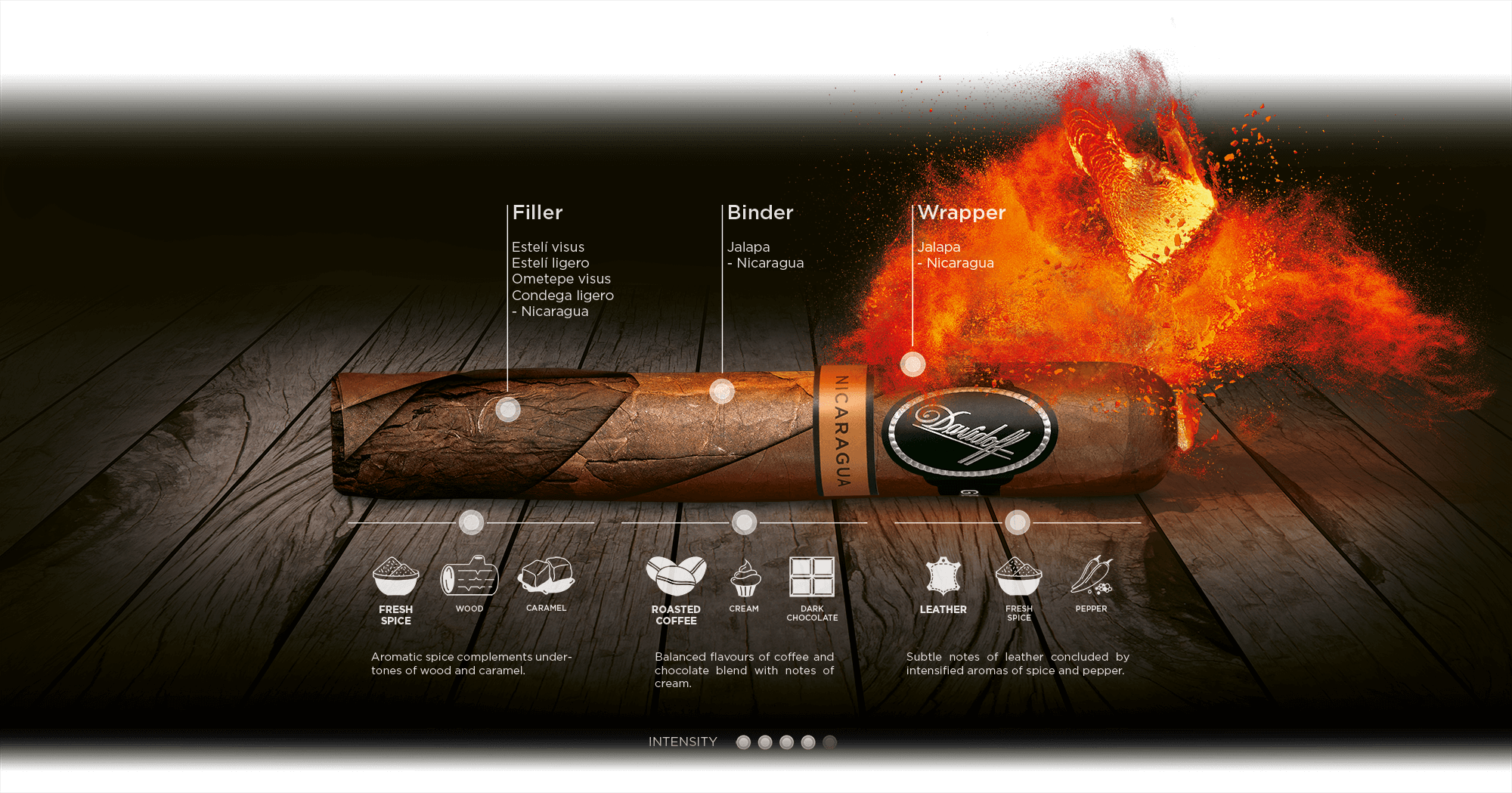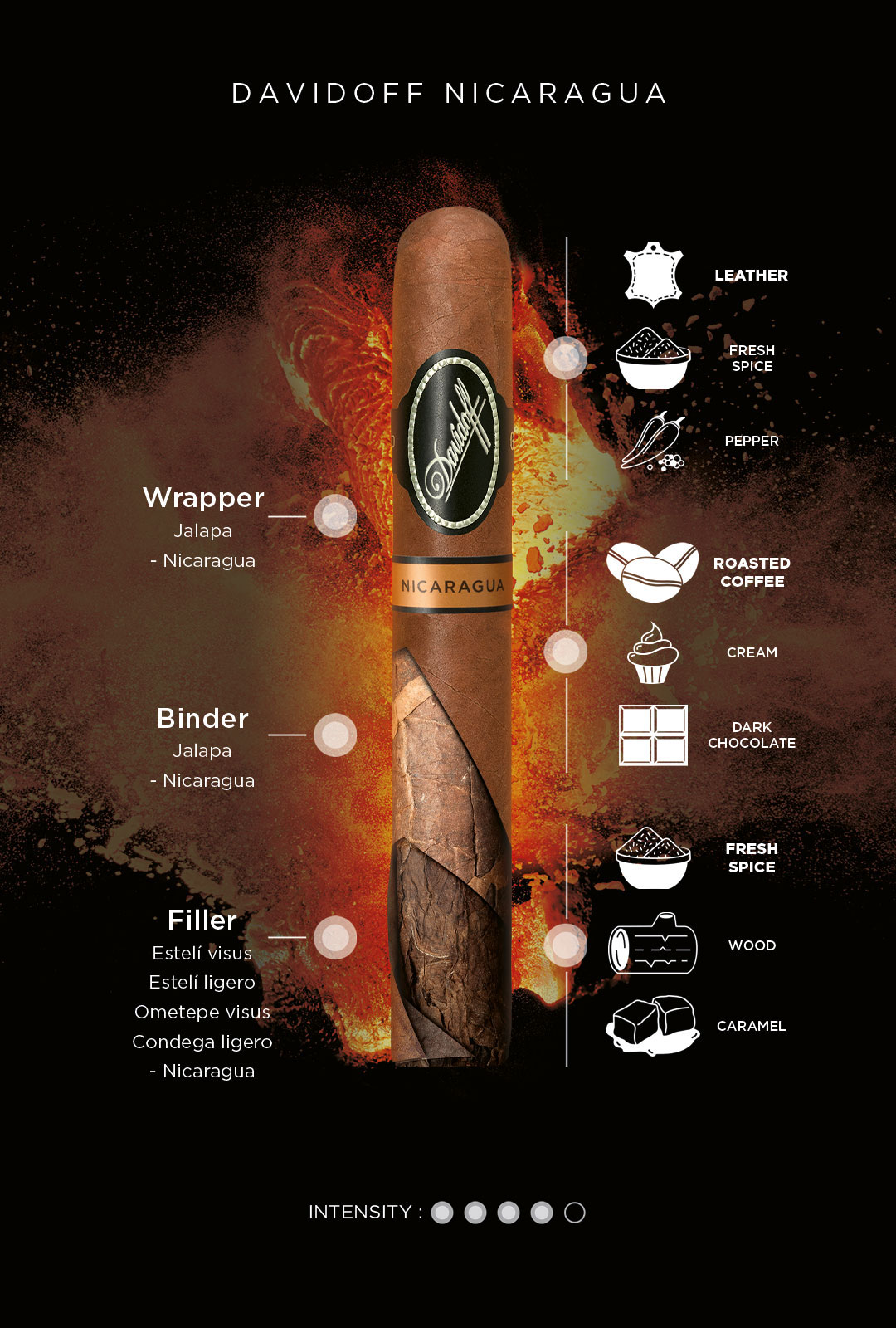 TASTE EXPERIENCE DAVIDOFF NICARAGUA

Davidoff Nicaragua stimulates in both a sweet and bitter way. The cigar offers intense flavours typical for Nicaraguan cigars combined with the perfect construction and balance of a Davidoff cigar.
The first third of the cigar is dominated by aromatic spice that complements undertones of wood and caramel. Balanced flavours of coffee and chocolate blend with notes of cream and as a whole supersede the initially spicier stimulation. As the cigar comes to its close, subtle notes of leather finished with intensified aromas of spice and pepper make an appearance.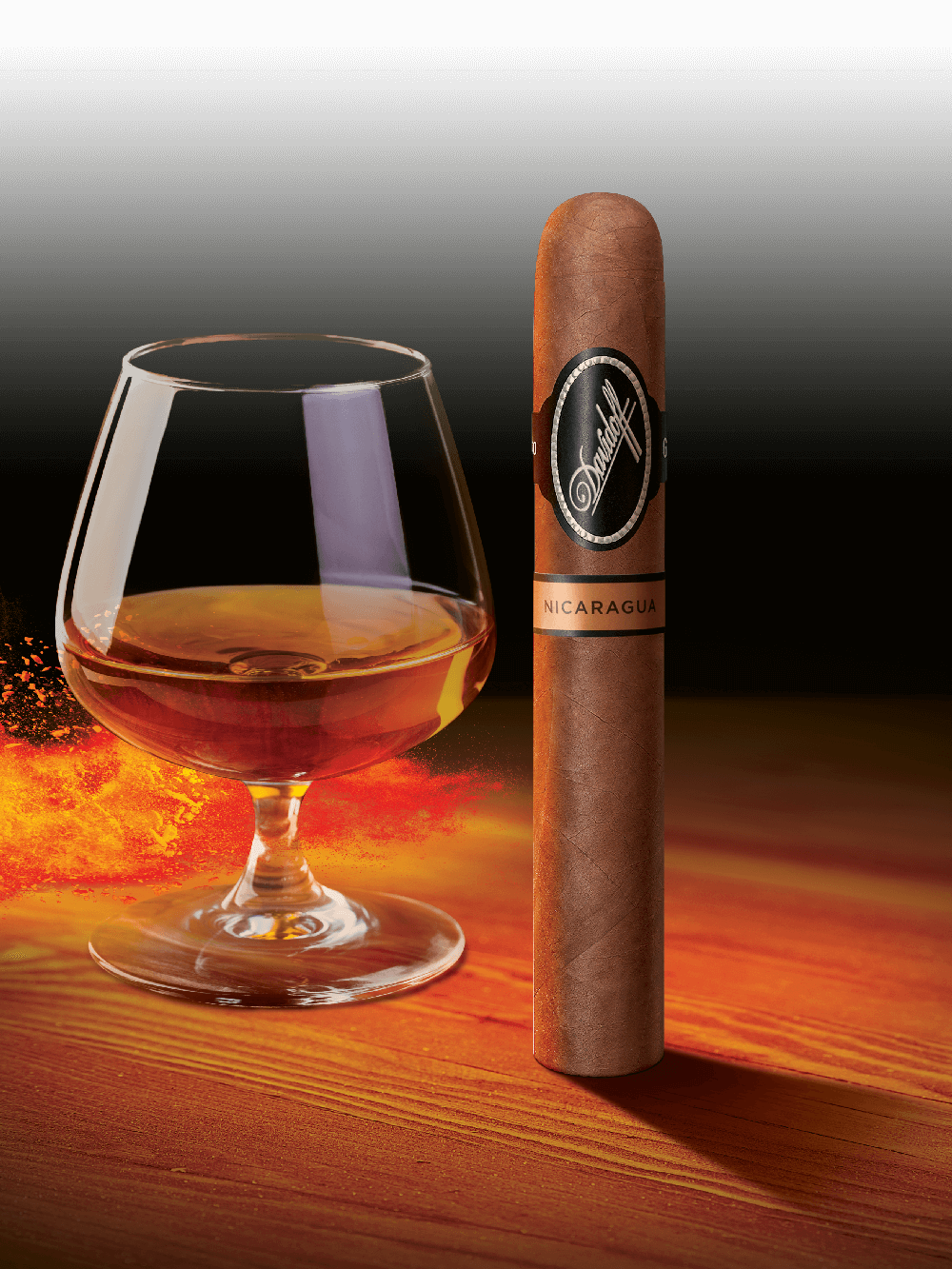 Cigar pairing for whisky lovers

A FIERY AND BITTERSWEET MARRIAGE

The fiery and bittersweet palate stimulation of Davidoff Nicaragua goes best with a creamy and matured rum. The specially selected well-aged Nicaraguan tobaccos blend to an intense experience of spice, roasted coffee and leather, and pair perfectly with the texture of matured rums.
GLOBALLY ACCLAIMED FORMATS THAT FILL your TIME BEAUTIFULLY

DISCOVER THE DAVIDOFF NICARAGUA CIGARS

THE DAVIDOFF Black BAND COLLECTION CIGARS COMPARED

INTENSE TASTE ADVENTURES WITH EXTRAORDINARY FLAVOuRS


Nicaragua – Escurio im Vergleich

Beide Linien sind perfekt für Einsteiger und eignen sich für jede Gelegenheit. Die Signature-Linie bietet eine breitere Palette von Formaten für den milden Genuss, während Grand Cru mit grösseren Ringmassen für ein ausgewogenes Erlebnis sorgt.
Nicaragua – Yamasa im Vergleich
Die Signature-Linie wird nur in Parejo-Formaten angeboten, während die Aniversario-Linie auch mit Figurado-Formaten aufwartet. Dazu zählen die Special «T» und die Short Perfecto, die zu den am kompliziertesten zu rollenden Formaten gehören, bei denen sich die Aromen während des gesamten Geschmackserlebnisses langsam entwickeln.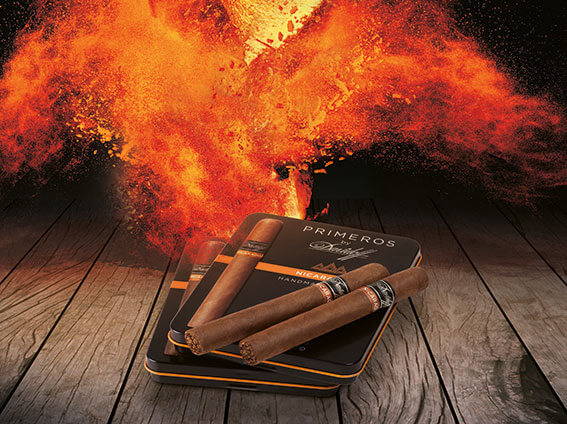 YOUR IDEAL COMPANION TO FILL SHORT TIMES BEAUTIFULLY

Handmade with 100% tobacco, Primeros by Davidoff inspire you to find pleasures in the briefest of pauses.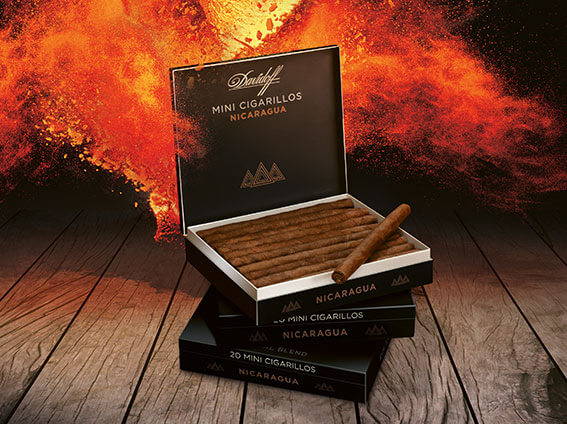 Mini Cigarillos BY DAVIDOFF

CRAFTED WITH 100% PURE PREMIUM TOBACCO

In a hand-selected Sumatran wrapper, these mini cigarillos inspire you to exquisite and smooth tastes in no small measure.
DISCOVER THE POPULAR BLACK BAND COLLECTION CIGARS

What makes the Signature, Grand Cru, Aniversario and Millennium lines so different is the fact that they are all blended out of the same three main tobaccos (Olor Dominicano, Dominican San Vicente and Dominican Piloto) that were picked at different grades and also appear in different ratios in the blends.
This means each line delivers its own unique intense combination of aromas. A commonality is that they all stimulate all areas of the palate evenly.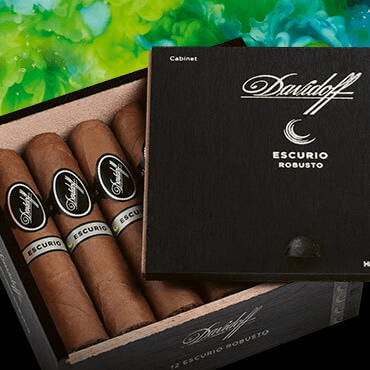 Davidoff Escurio
The climate gives Escurio its distinctive sweet original taste and rich aroma. Notes of salt and spice to give you flavours that exhilarate.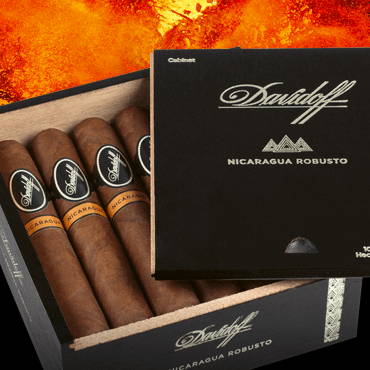 Davidoff Nicaragua
You can taste the heat and intensity of the rich, volcanic soil of Nicaragua that the Davidoff Master Blenders softened to bittersweet perfection.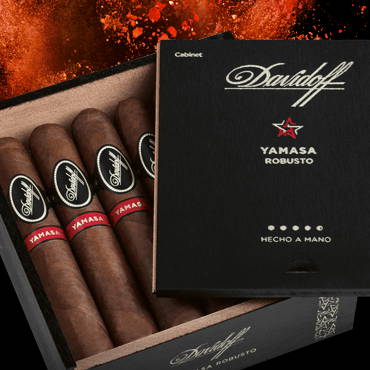 Davidoff Yamasa
The Yamasá valley was a challenge for the Davidoff Master Blenders. Yet 20 years of dedication moulded its tobacco's earthy and spicy flavours into a complex masterpiece.