Nicaragua
From fire comes intensity
Fire is not easily tamed, yet the Davidoff Master Blenders have done it. You can taste the heat and intensity of the rich, volcanic soil of Nicaragua that they softened to bittersweet perfection. You will feel a fire to match the passion for fine cigars.
Click on the cigars to learn more.
TASTE EXPERIENCE DAVIDOFF NICARAGUA
Davidoff Nicaragua stimulates in both a sweet and bitter way. The cigar offers intense flavours typical for Nicaraguan cigars combined with the perfect construction and balance of a Davidoff cigar.
The first third of the cigar is dominated by aromatic spice that complements undertones of wood and caramel. Balanced flavours of coffee and chocolate blend with notes of cream and as a whole supersede the initially spicier stimulation. As the cigar comes to its close, subtle notes of leather finished with intensified aromas of spice and pepper make an appearance.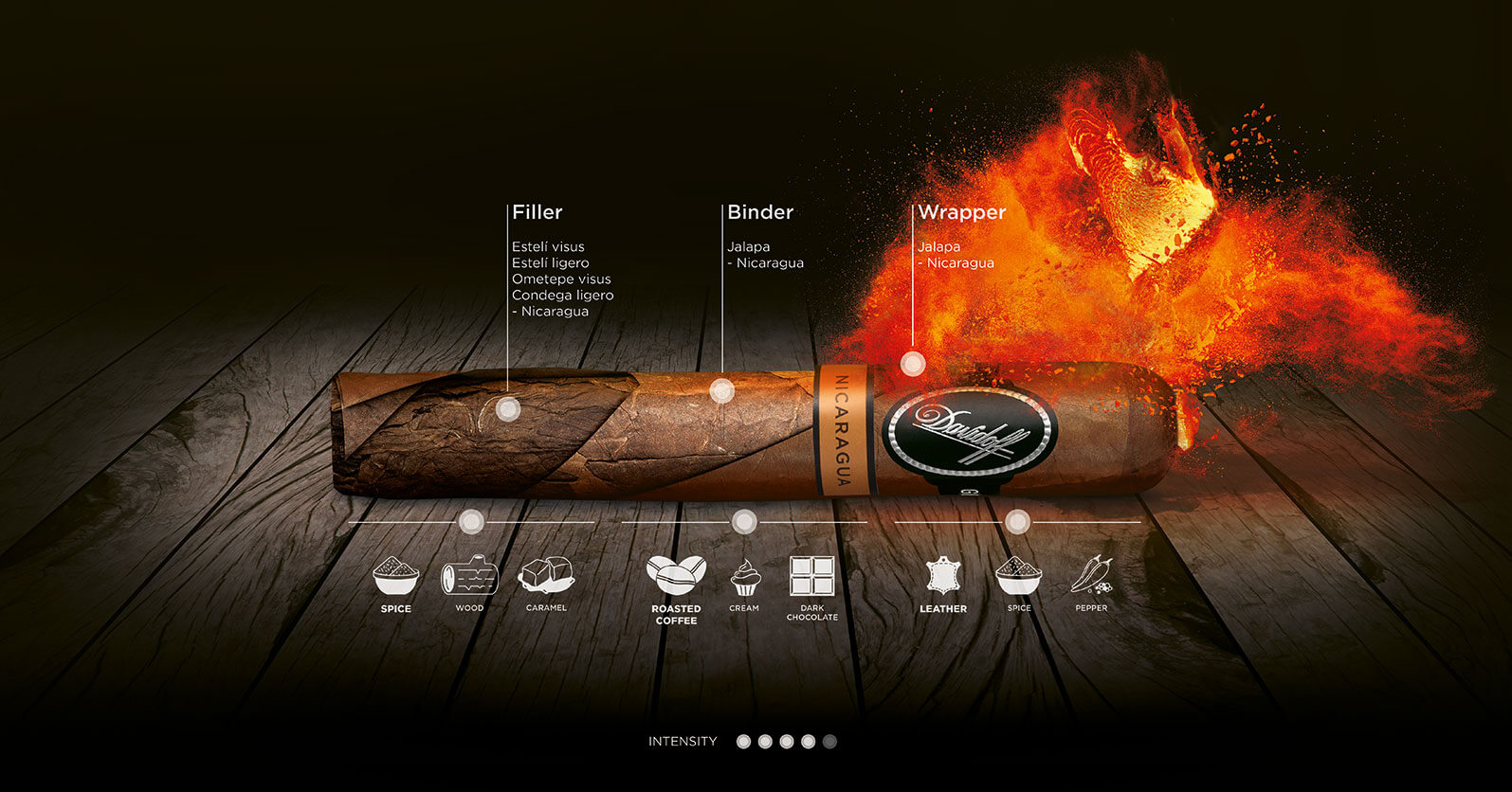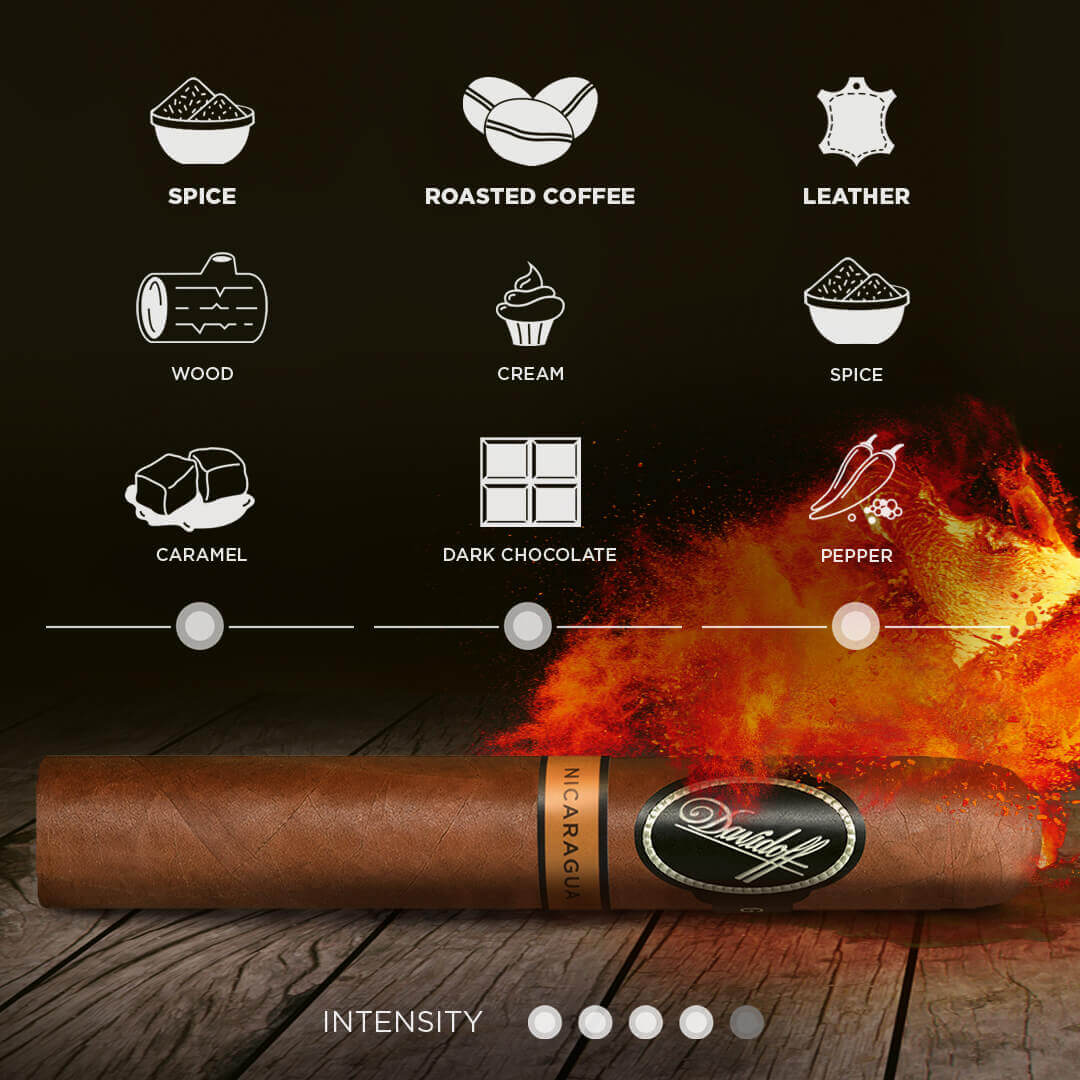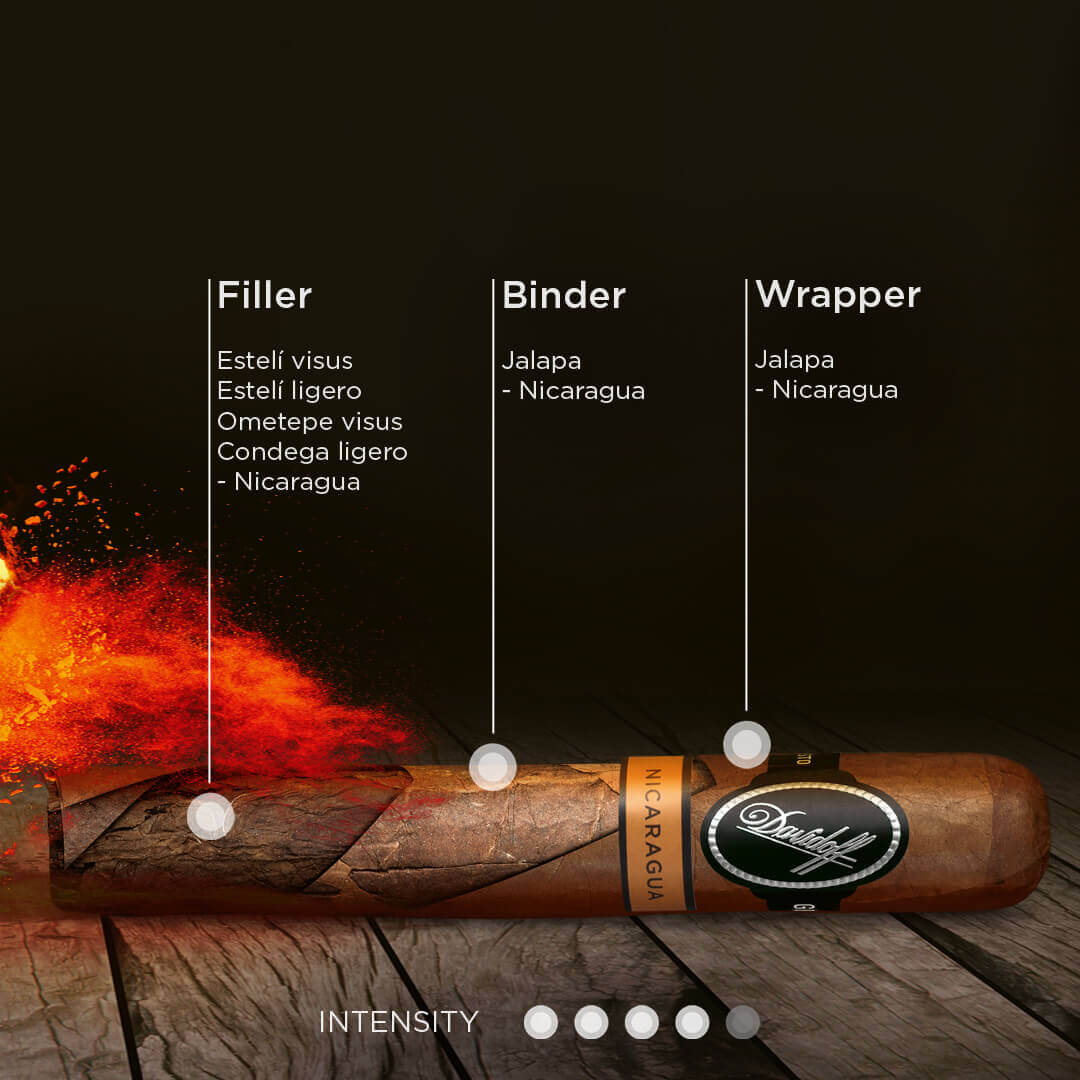 When time is limited, spend it beautifully. With a davidoff small cigar.
DISCOVER THE DAVIDOFF SLIDING ASHTRAYS
A MODERN MATCH FOR YOUR CIGARS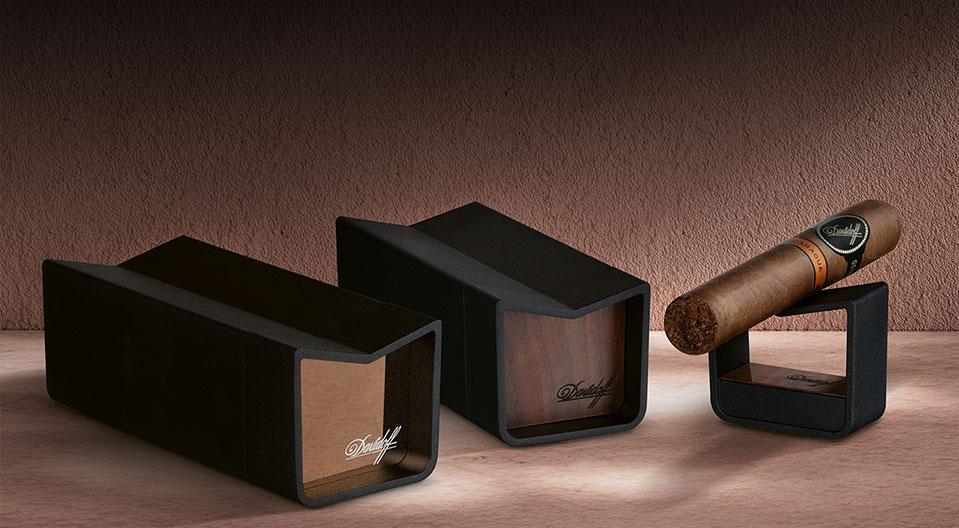 The modern Davidoff Sliding Ashtrays are made for adventurous aficionados. They come in an exciting nature-inspired shape with a cigar stand and are well suited for outdoor cigar rituals.
In two timeless finishes.
SHOP NOW