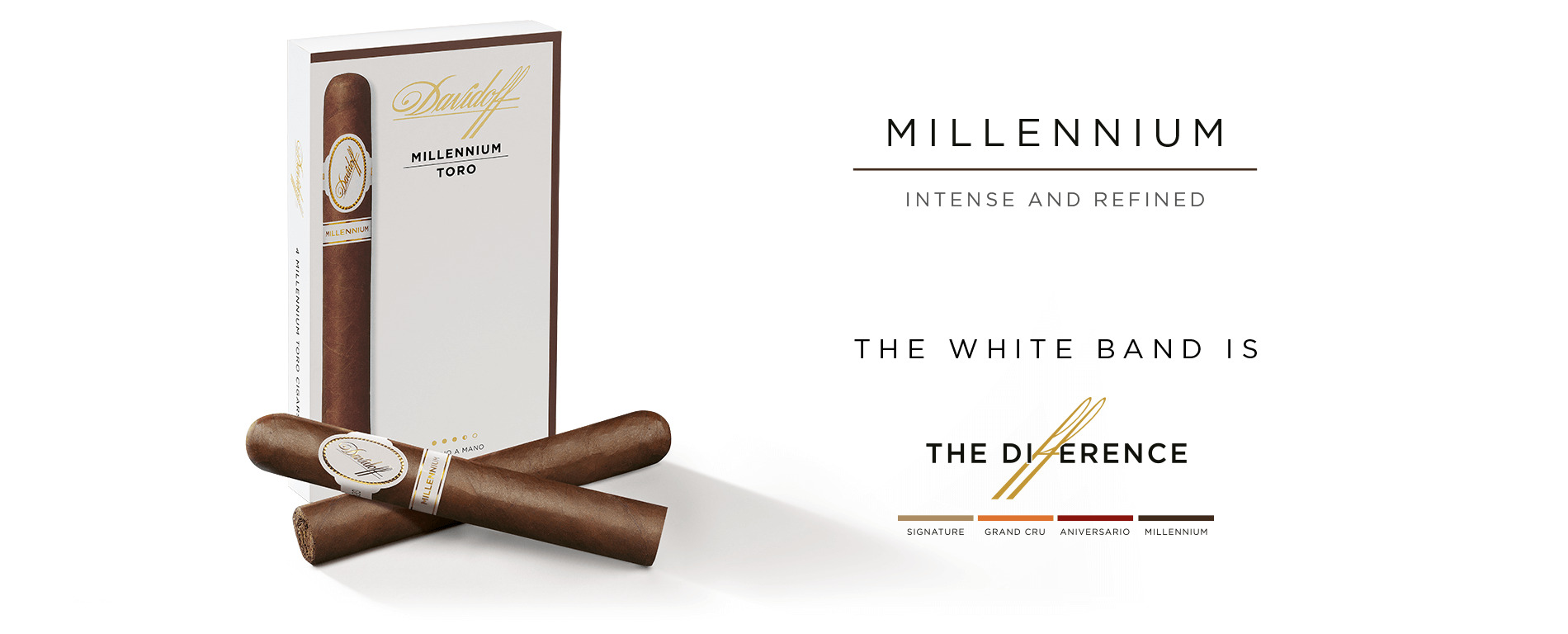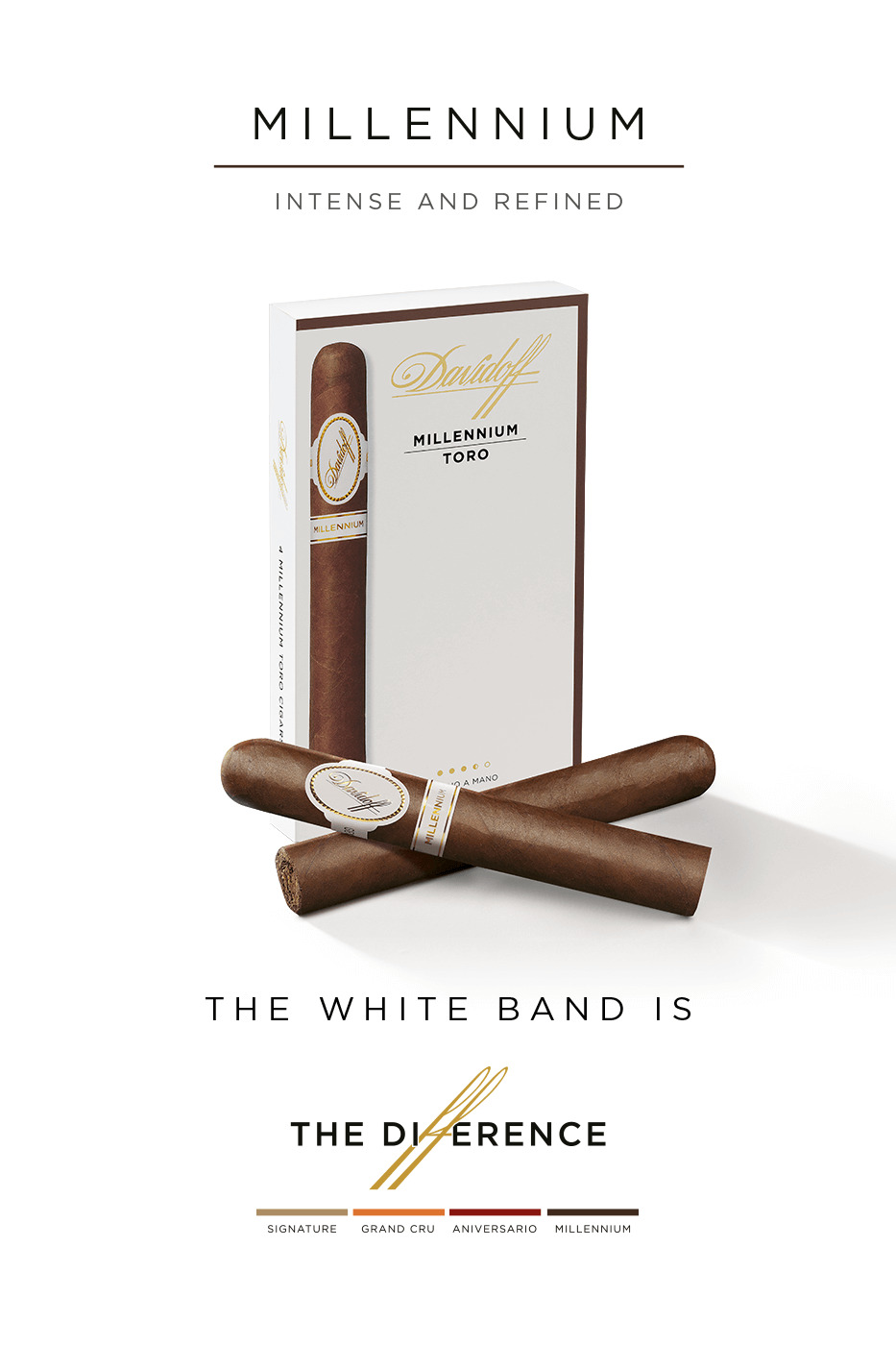 Intense and refined cigars

Each format of Davidoff Millennium is made with a unique wrapper from Ecuador, which delivers a complex, yet refined taste. It took the Master Blenders 300 trials before they declared number 151 as the one reaching their demanding standards. Hybrid 151 grows in a unique micro-climate area in Ecuador.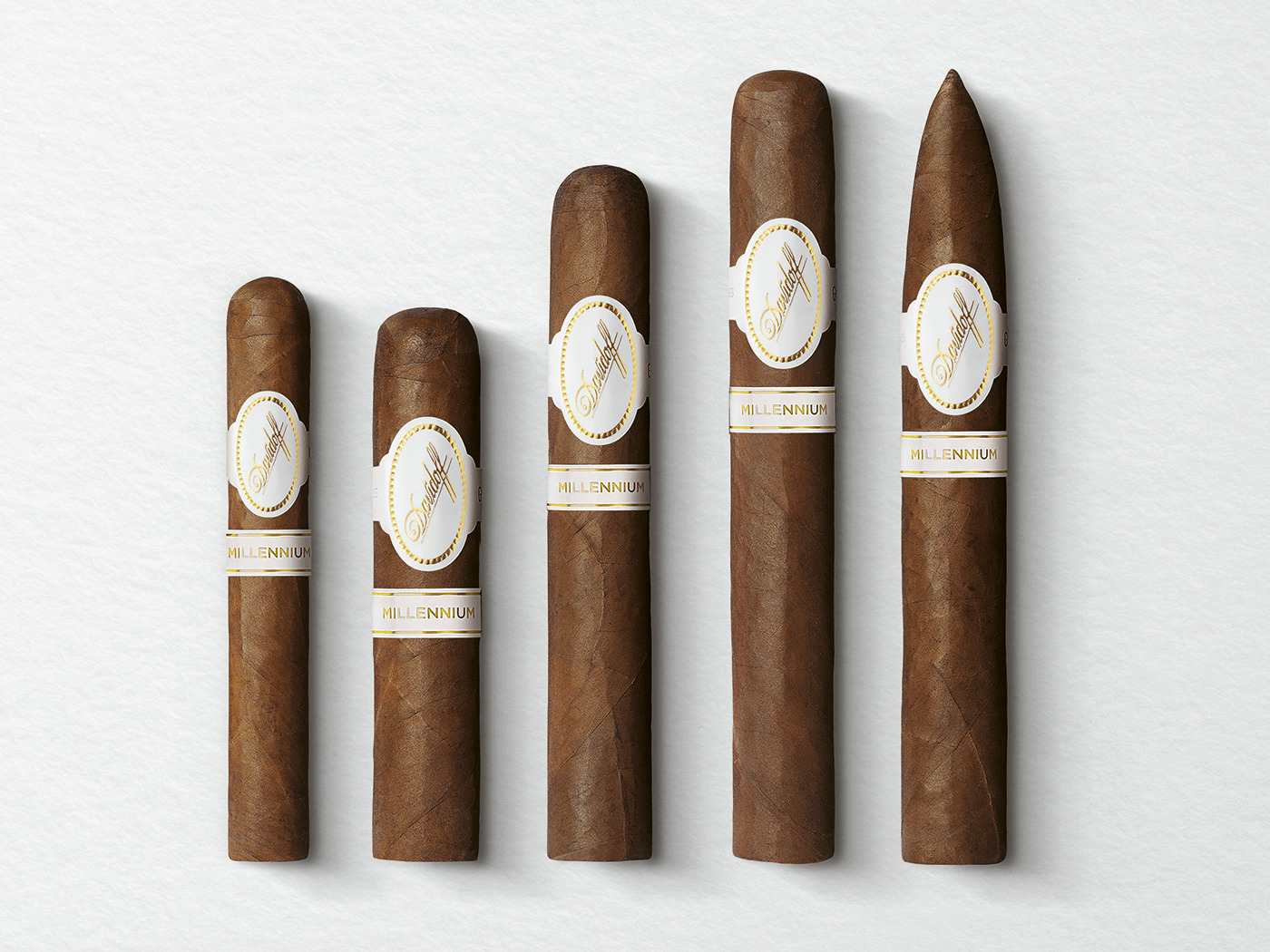 Taste experience of Davidoff Millennium
The Millennium blend is predominantly composed of ligero and visus leaf grades. The aged Dominican tobaccos combined with the special Ecuadorian wrapper deliver a refined and medium-intense taste experience.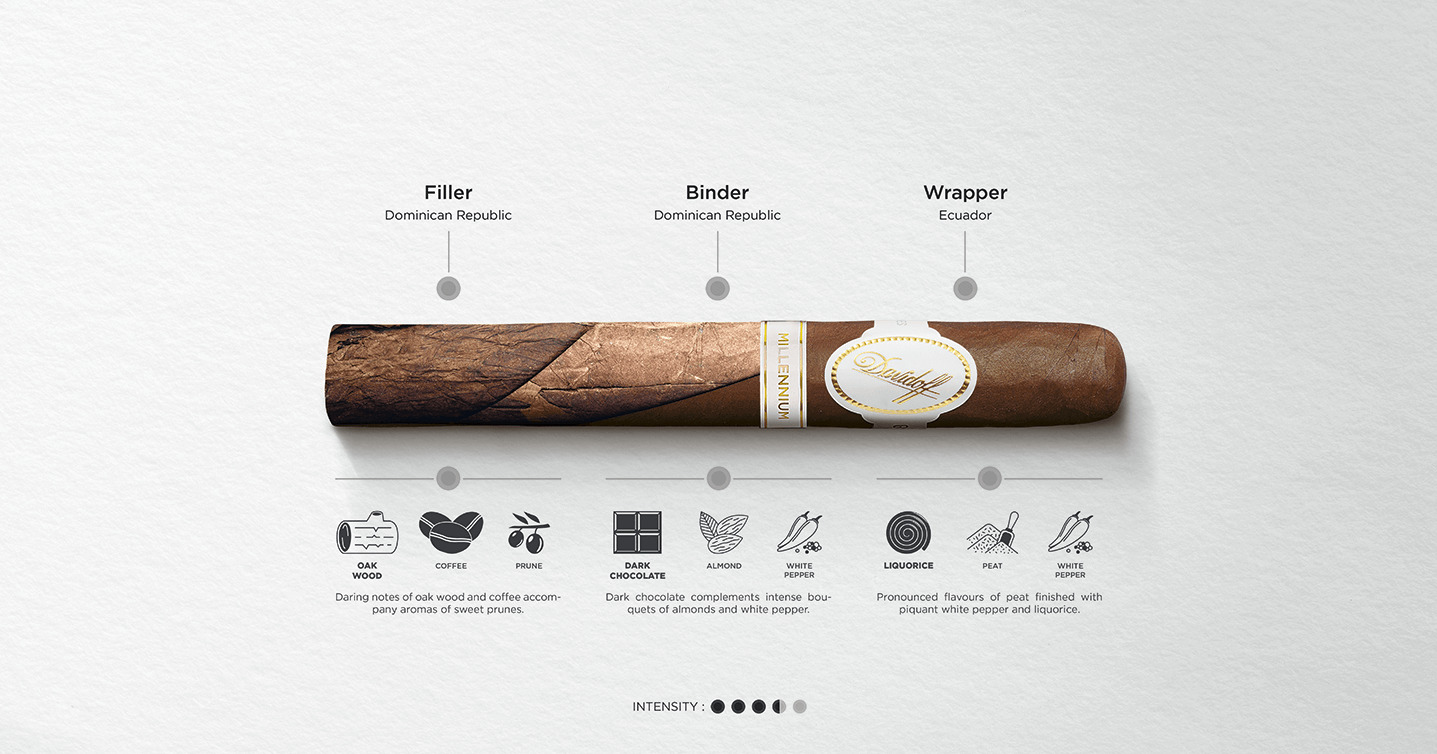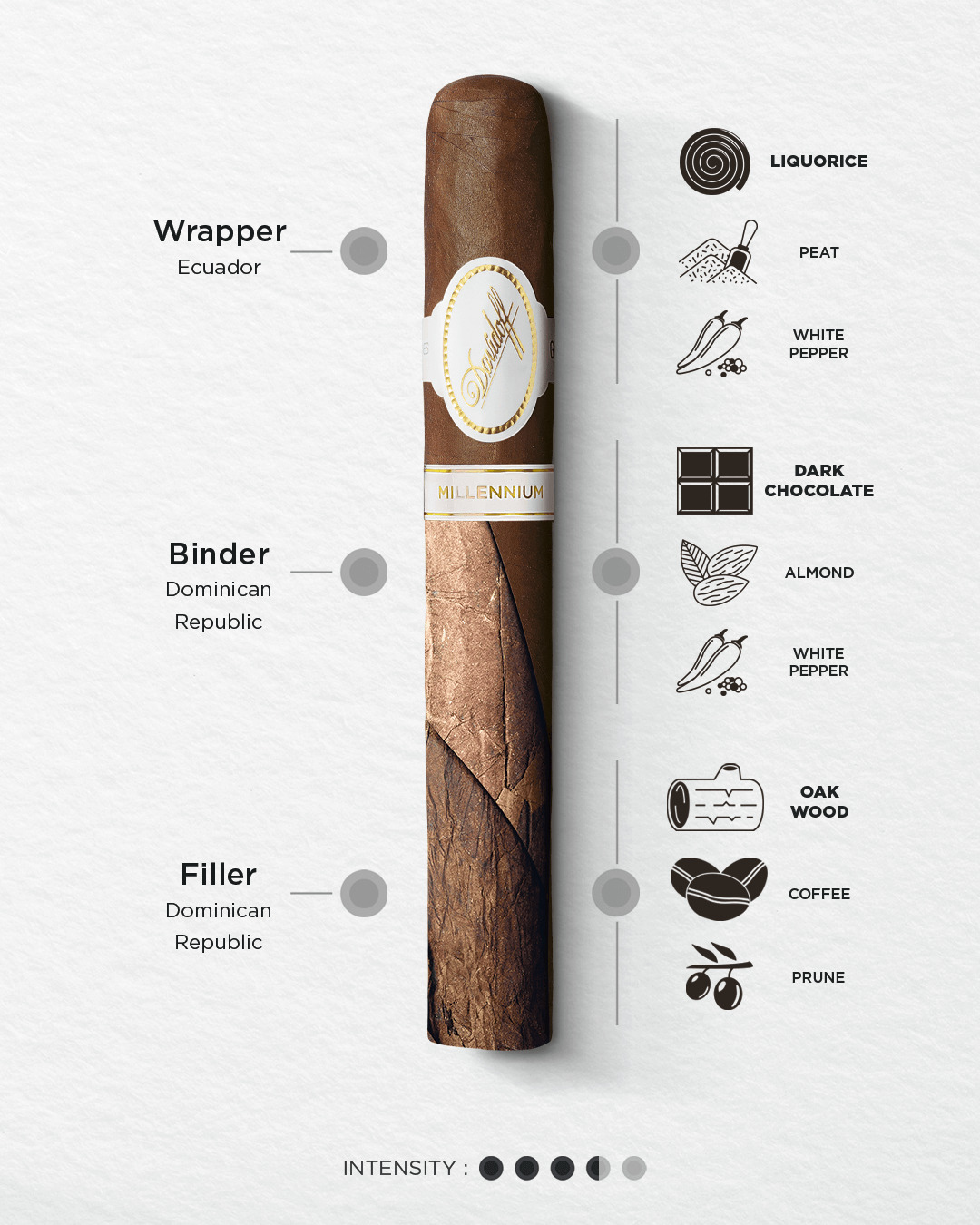 Cigar pairing for whisky lovers

The Davidoff Millennium line is ideally combined with a whisky-based cocktail. With daring notes of oak wood, dark chocolate and liquorice, the refined medium-intense blend goes perfectly with the drink. Millennium cigars are best enjoyed after hours.
Caribbean passion.
Swiss precision.

The White Band is the Difference

When the white band closes around a cigar it is the last act of a ritual of Caribbean passion and Swiss precision. The full stop at the end of the most beautifully constructed sentence. For Davidoff White Band cigars are not as others.
The way they are imagined, the way they are created, the way they are crafted, the way they are checked and checked and checked, the way they are … made.
They are simply different in so many ways.
The Davidoff White Band Collection cigars compared

Timeless icons of refinement for any occasion


Millennium – Signature compared

Signature delivers the creamiest taste experience while Millennium is more intense. This is due to its unique and mature Ecuadorian 151 wrapper. It offers refined and intense flavours and an oilier wrapper appearance. Therefore, the two lines differ most from one another.
Millennium – Grand Cru compared
The cultivated Grand Cru line is blended mainly with seco tobaccos and provides an aromatic taste journey. Millennium is composed predominantly of higher grade tobaccos, which deliver a more intense and refined taste journey.
Millennium – Aniversario compared

Aniversario and Millennium are perfect for experienced aficionados, as they offer more diverse and complex taste experiences. The Aniversario line features an exciting range of different formats and provides the longest enjoyment times of the whole White Band Collection.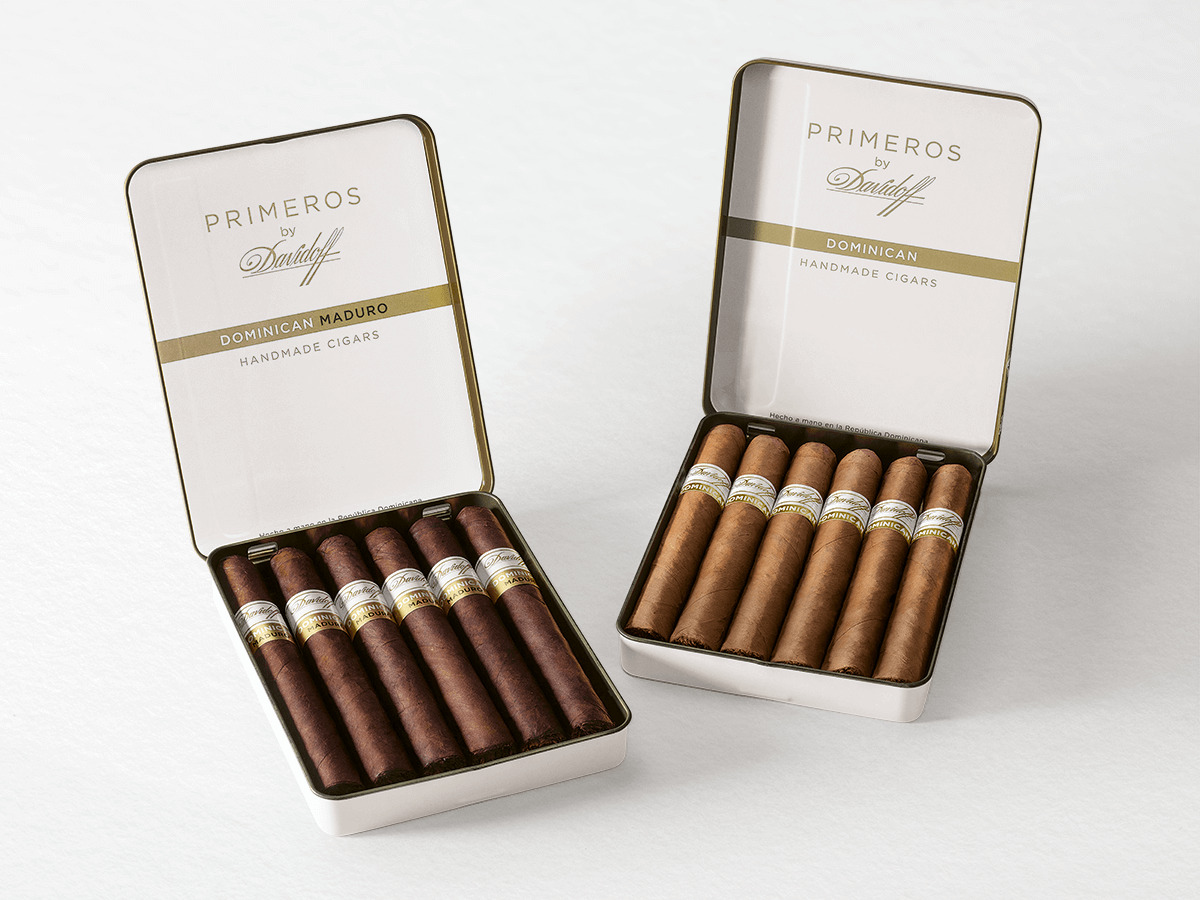 Your ideal companion to fill short times beautifully

Handmade with 100% tobacco, Primeros by Davidoff inspire you to find pleasures in the briefest of pauses.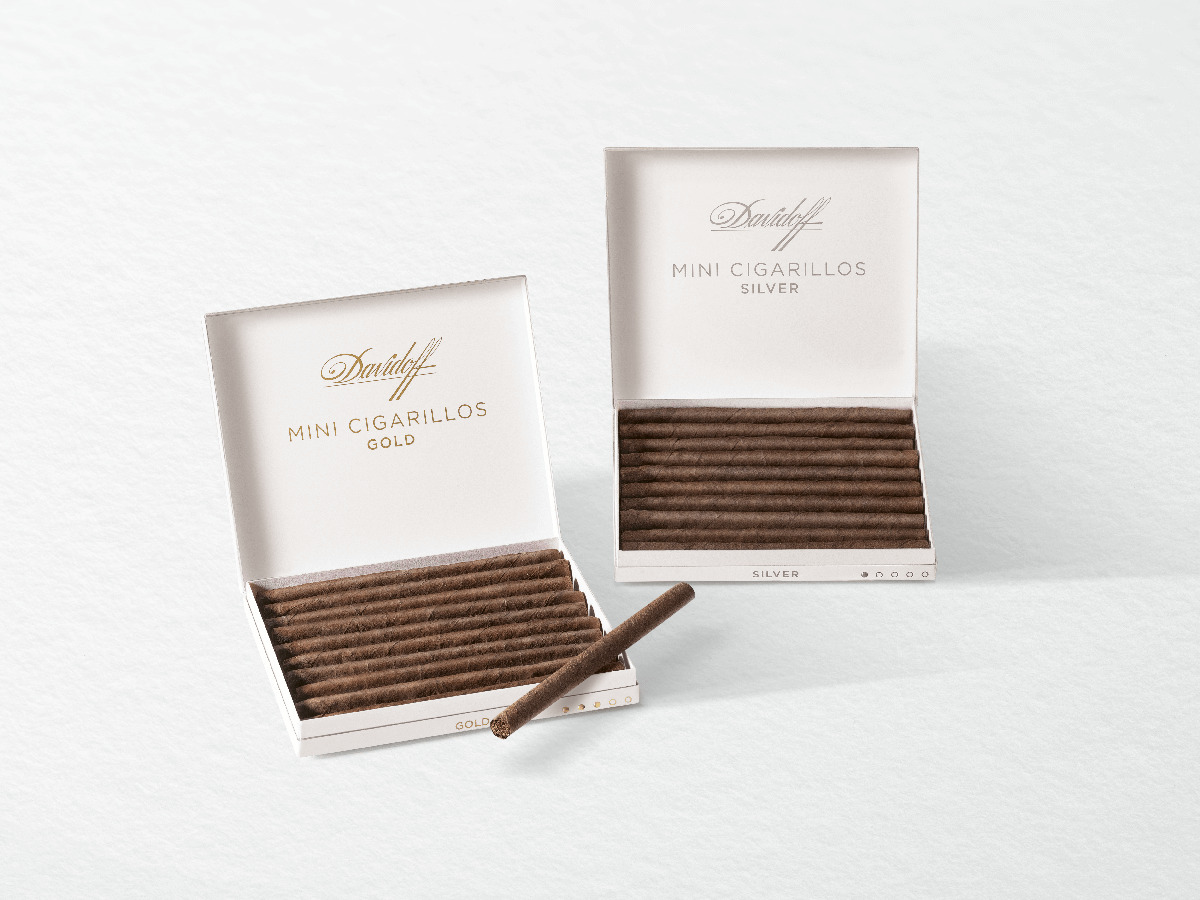 Mini Cigarillos BY DAVIDOFF

Crafted with 100% pure premium tobacco

In a hand-selected Sumatran wrapper, these mini cigarillos inspire you to exquisite and smooth tastes in no small measure.
Discover the renowned Davidoff White Band Collection cigars

What makes the Signature, Grand Cru, Aniversario and Millennium lines so different is the fact that they are all blended out of the same three main tobaccos (Olor Dominicano, Dominican San Vicente and Dominican Piloto) that were picked at different grades and also appear in different ratios in the blends.
This means each line delivers its own unique intense combination of aromas. A commonality is that they all stimulate all areas of the palate evenly.