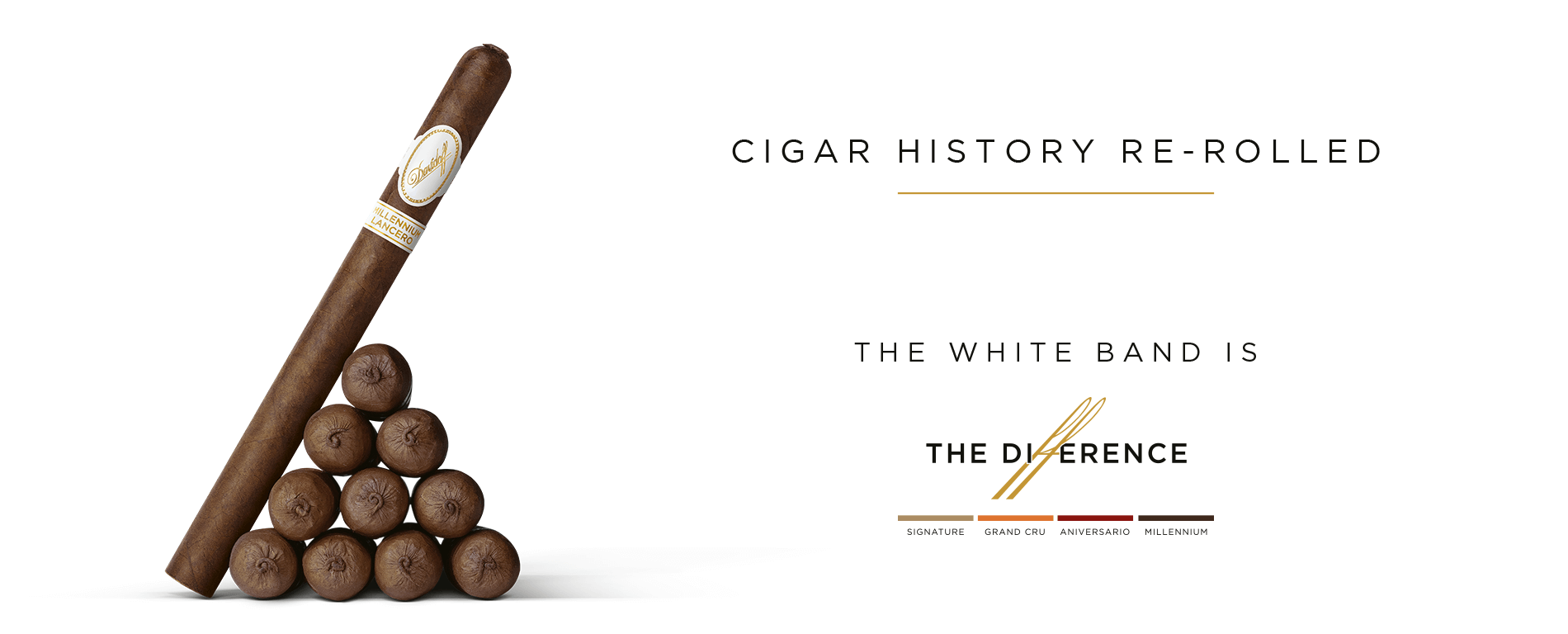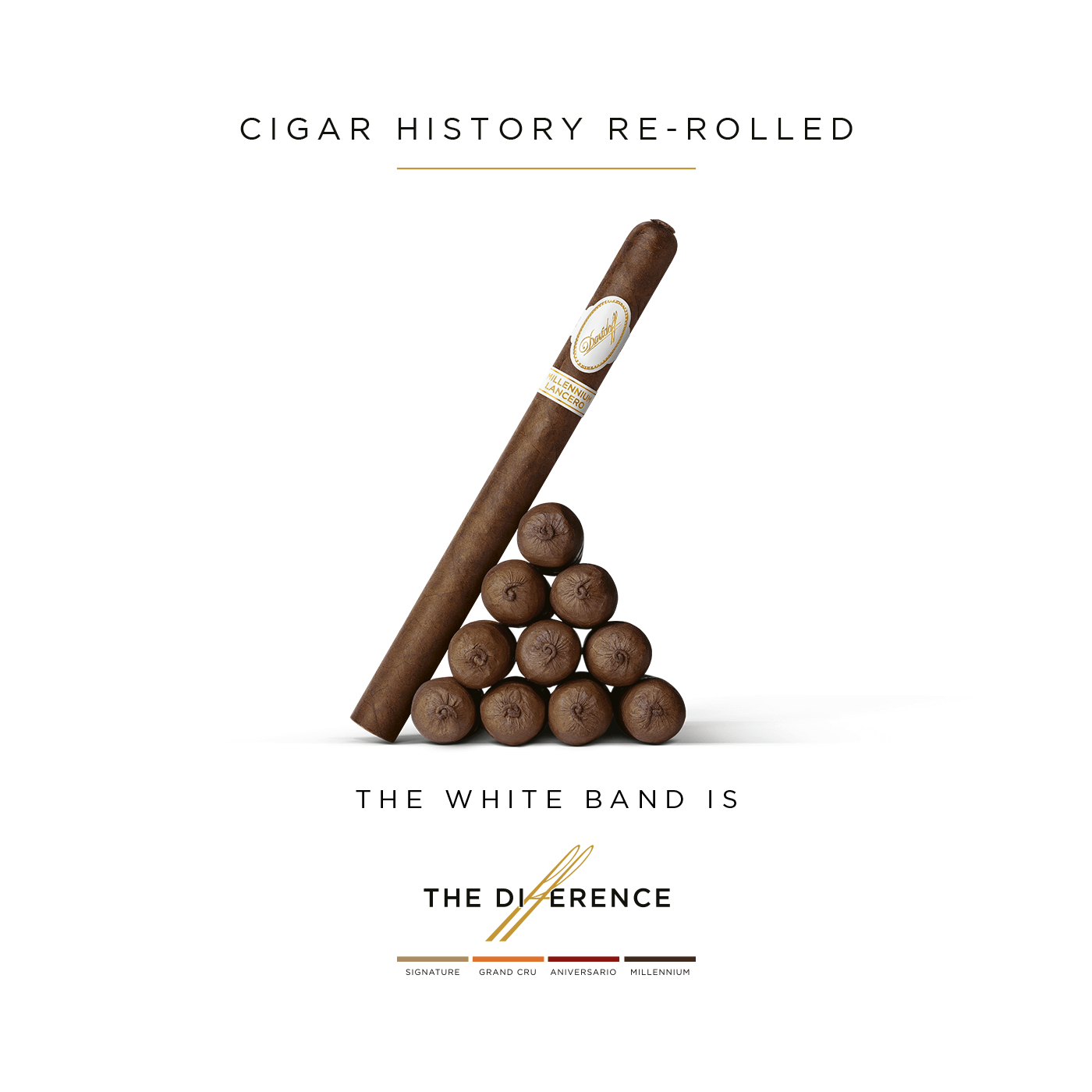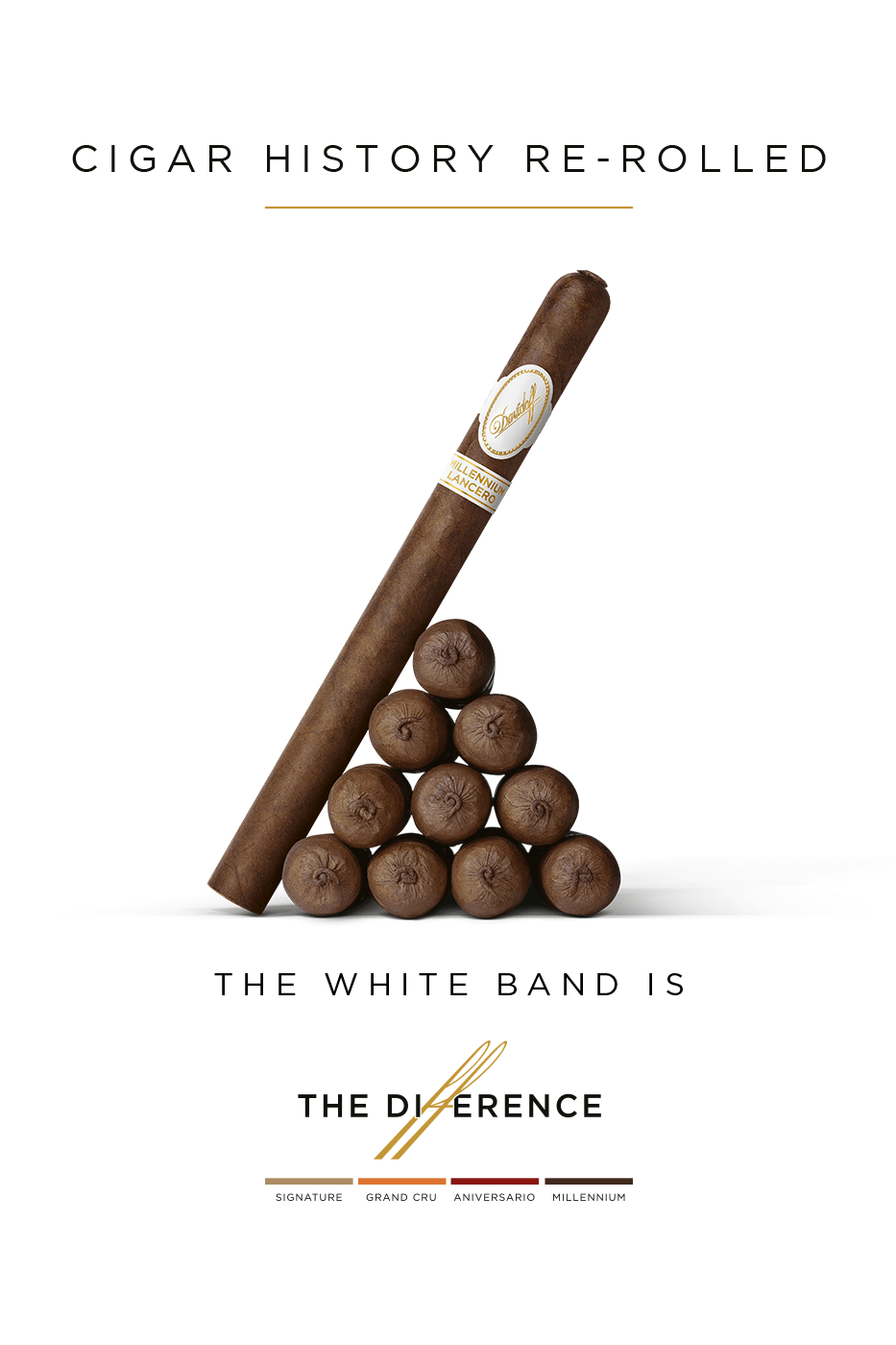 Davidoff Millennium Lancero

---
Back in its day, "Millennium Blend Lancero" was the most popular format to fully enjoy the legendary 151 wrapper. Today, we bring back this balanced taste experience in the Davidoff Millennium Lancero Limited Edition Collection.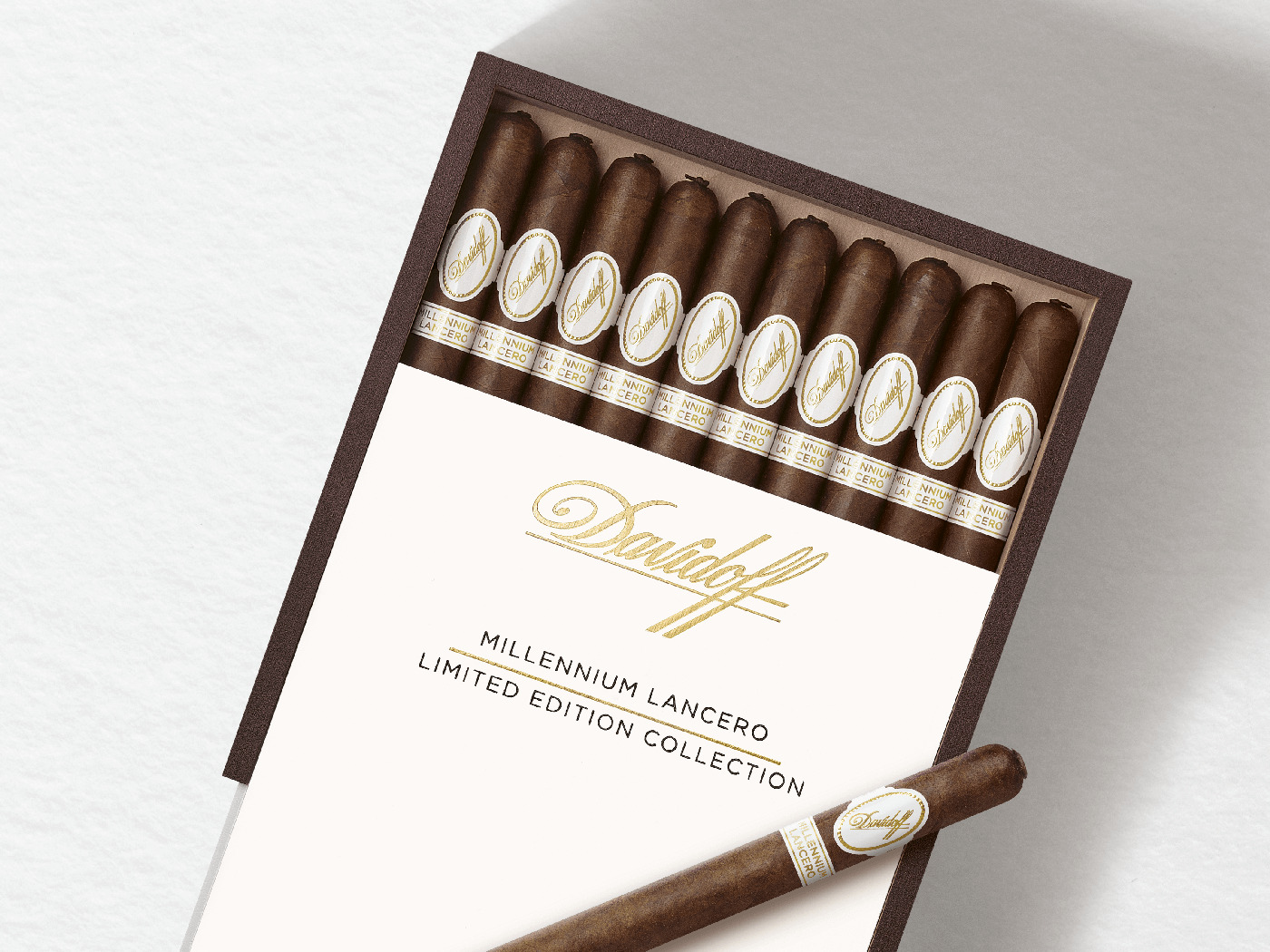 Taste experience of the Millennium Lancero cigar
---
The elegantly long Lancero presents an intense yet refined taste experience. At the start of the cigar, daring notes of oak wood and coffee accompany aromas of sweet prunes. In the second third, dark chocolate complements intense bouquets of almonds and white pepper. As the cigar approaches its grand finale, pronounced flavours of peat are finished with piquant white pepper and liquorice.
The limited-edition cigar is presented in a 40 RG x 7" lancero format with the blend's legendary Ecuadorian 151 wrapper leaf.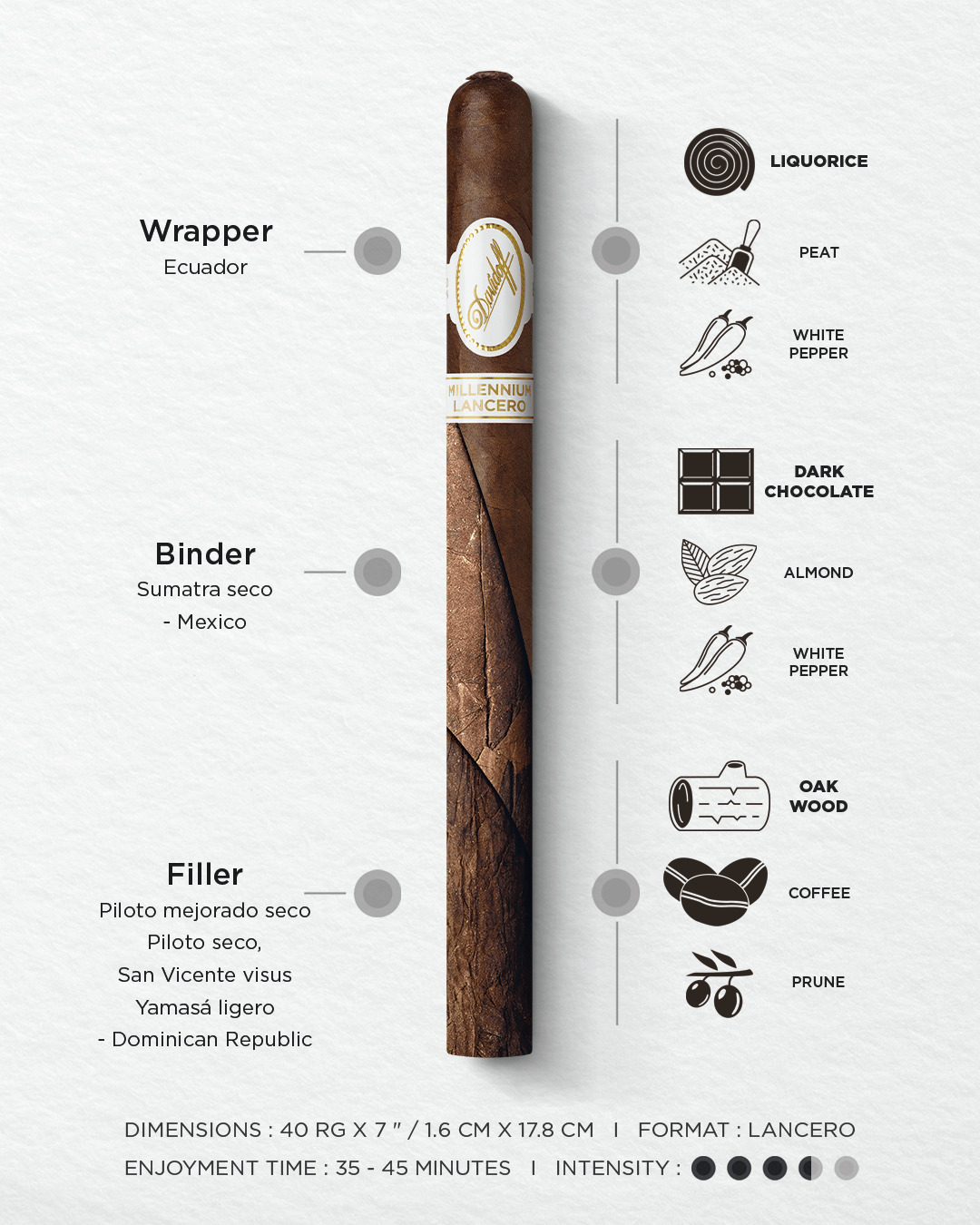 Millennium Lancero Cigar Pairing for whisky lovers

---
A classic marriage
The Millennium Lancero Limited Edition Collection cigar is best paired with a whisky-based cocktail. With daring notes of oak wood, dark chocolate and liquorice, the complex yet refined medium-intense blend goes perfectly with the drink – especially after hours.
Davidoff Millennium Lancero Limited Edition Collection

---
Cigar History re-rolled
The Millennium Lancero Limited Edition Collection is the second release out of a series of 4 exclusive limited editions of the Davidoff White Band Collection and is hence the perfect collector's item or gift for any aficionado.
Appreciators of the Millennium blend can look forward to enjoying the blend's legendary 151 wrapper, whose pronounced notes of chocolate and roasted coffee are brought out especially well in the lancero format. The cigar's small ring gauge and its generous length, all topped off with an iconic pigtail, stand for truly impeccable craftsmanship and rolling skills and intensify the typical Millennium notes slightly.
Limited to 14,600 boxes worldwide.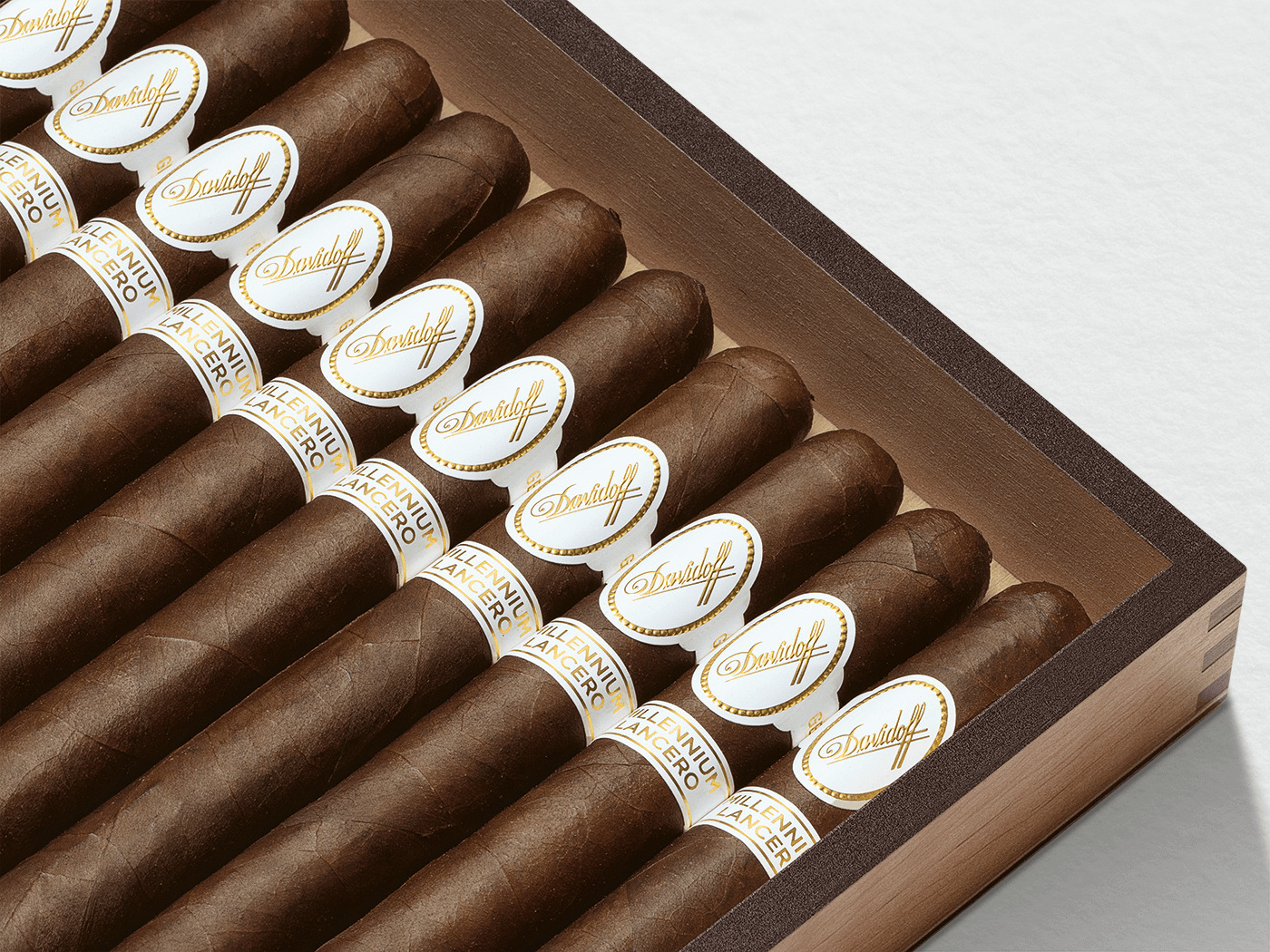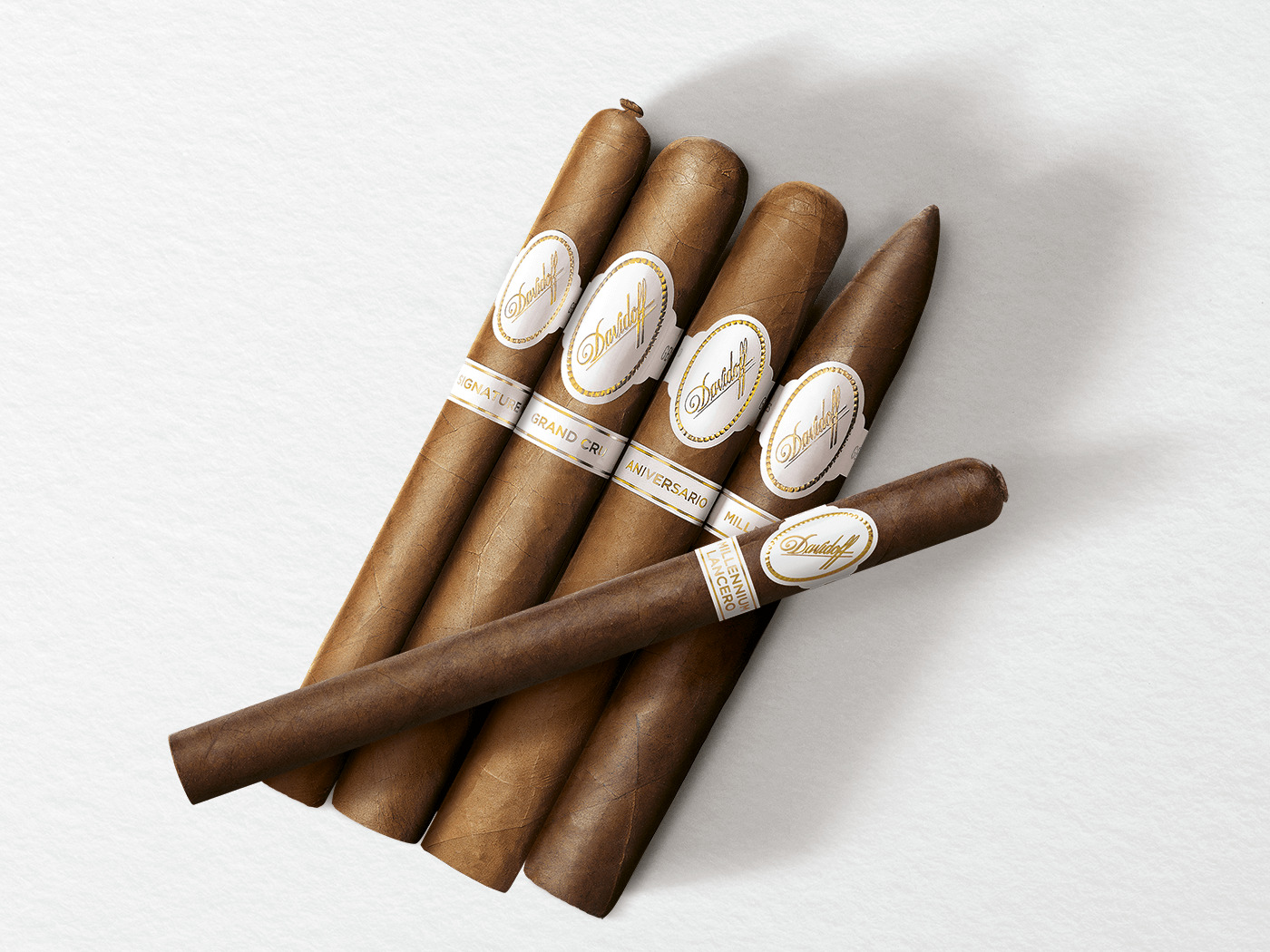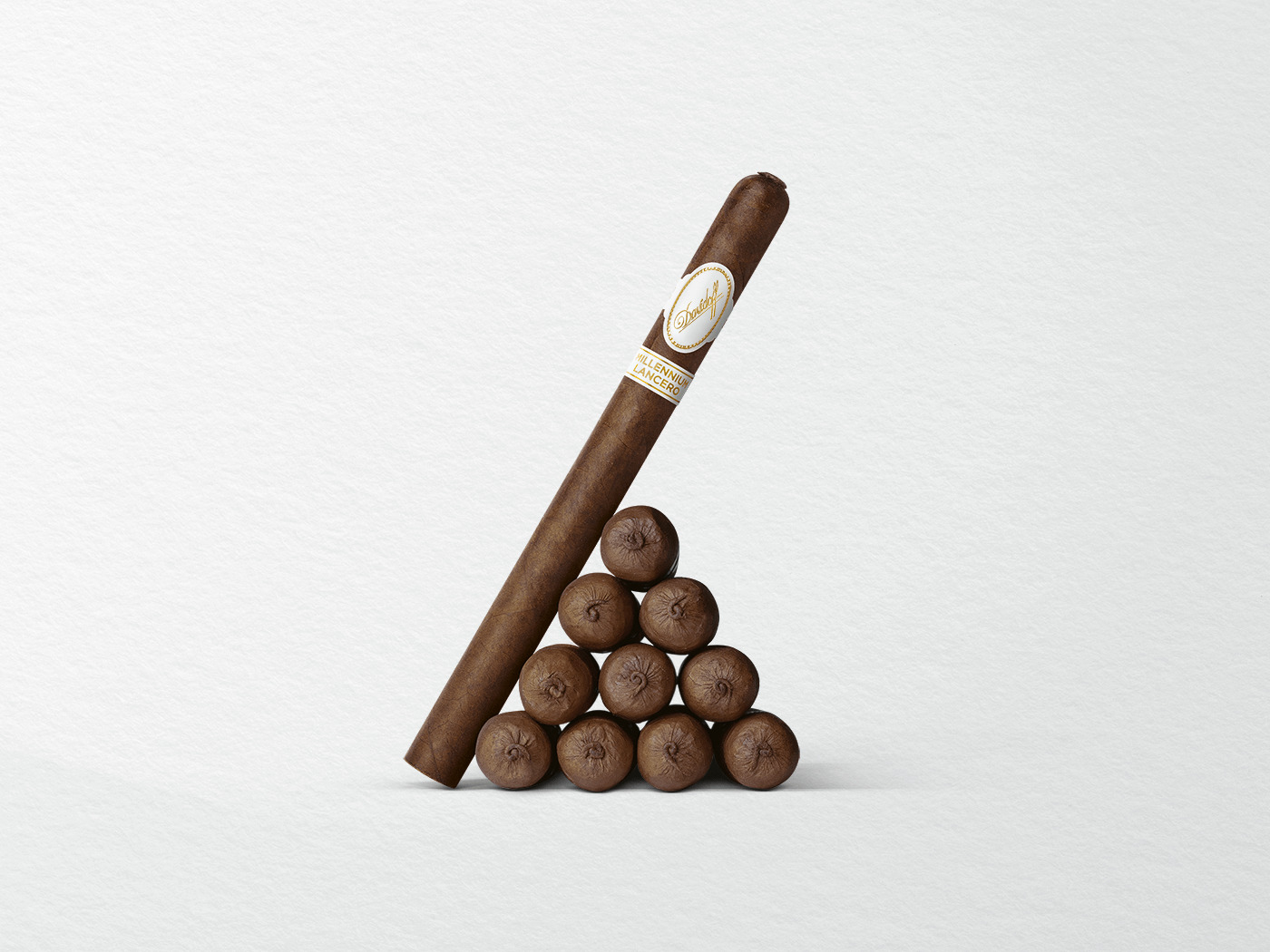 Discover the renowned Davidoff White Band Collection cigars

---
What makes the Signature, Grand Cru, Aniversario and Millennium lines so different is the fact that they are all blended out of the same three main tobaccos (Olor Dominicano, Dominican San Vicente and Dominican Piloto) that were picked at different grades and also appear in different ratios in the blends.
This means each line delivers its own unique intense combination of aromas. A commonality is that they all stimulate all areas of the palate evenly.