Available January 26, 2023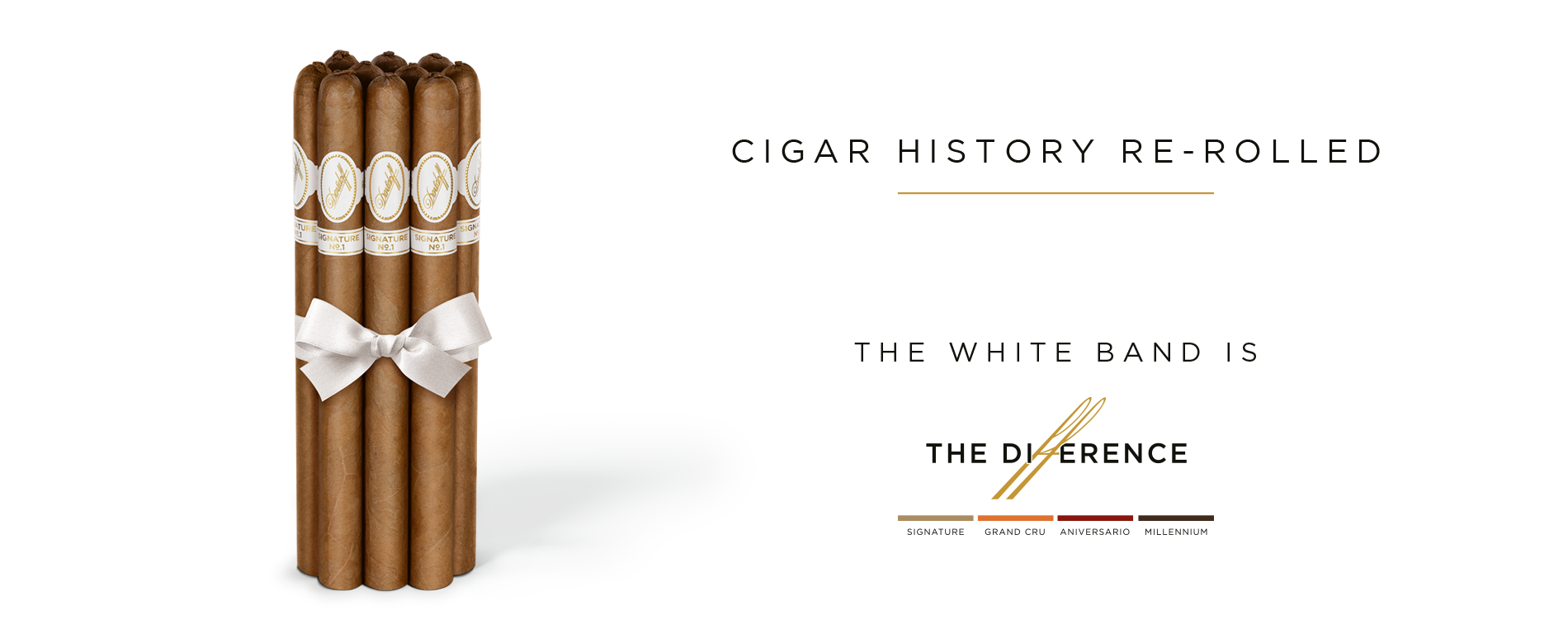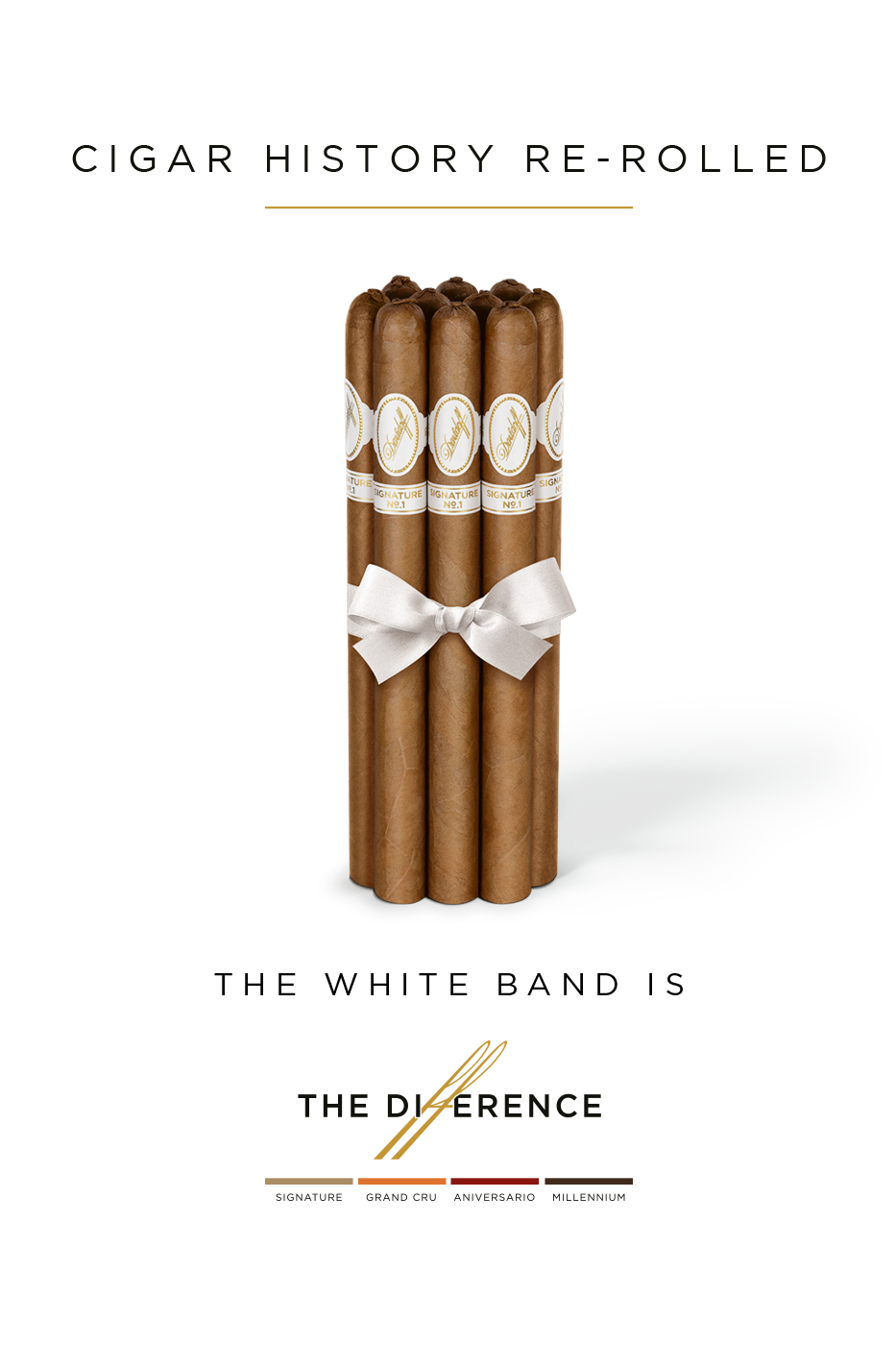 In 1969, as Apollo 11 blasted off for the moon, we launched our «Classic No. 1» Today, it shall be reborn for you as the Davidoff Signature No. 1 Limited Edition Collection.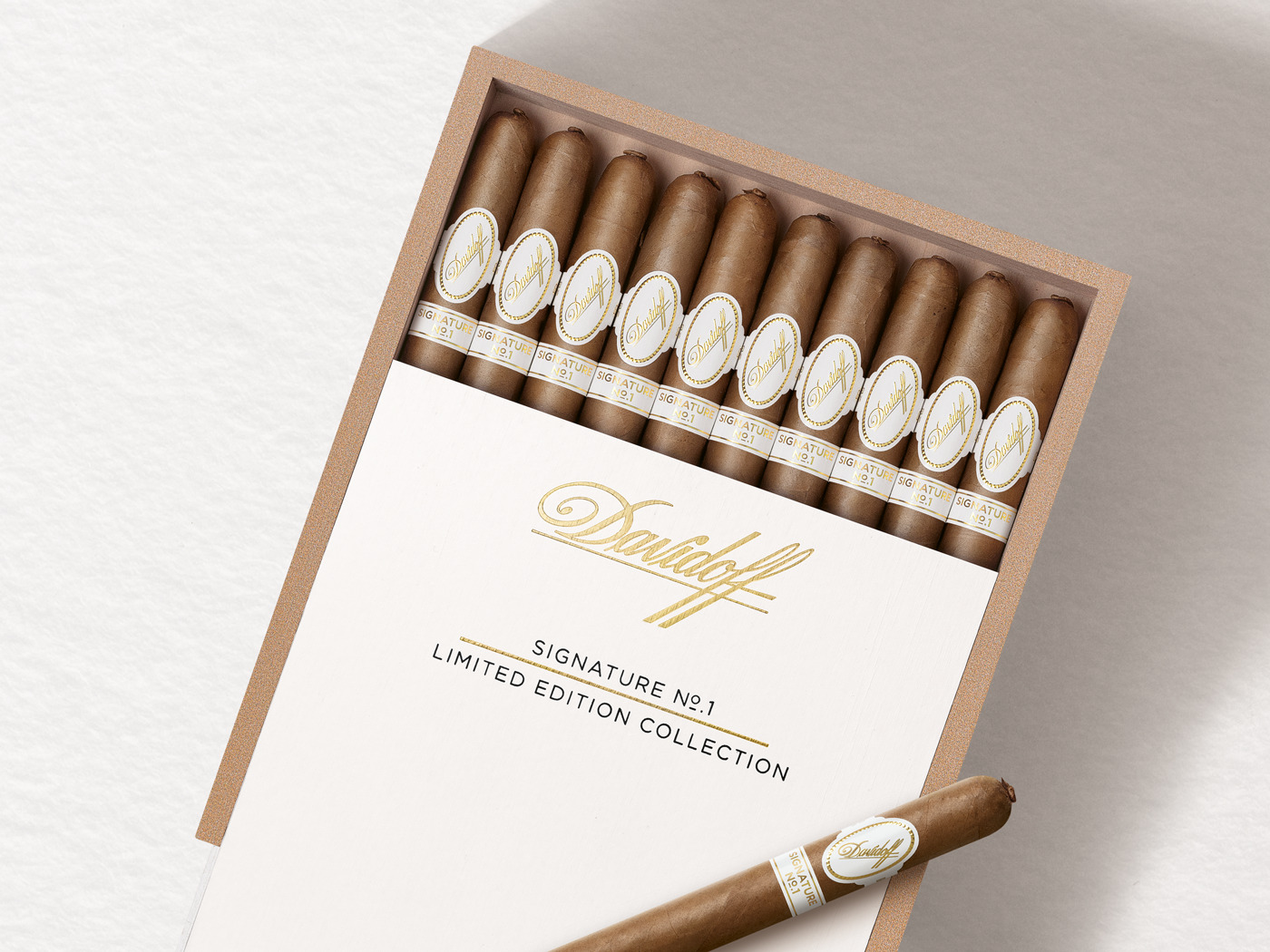 Taste experience of the Signature No. 1 cigar
---
At the start of the panatela larga, the palate is introduced to a complex mix of flavours, where an elegant note of barley dominates and is soon joined by toasted wheat and oak wood. Additional subtle aromas of white pepper round off the first third.
The sophisticated taste journey continues with a pleasant creaminess accompanied by notes of brown sugar and floral spice.
A complex elegance refines the layers of this masterpiece. The final third presents notes of cedar wood, dried fruit and black pepper, manifesting an exquisite and cultivated taste journey.
The limited-edition cigar is presented in a 39 x 7 1/2" panetela larga format with an Ecuadorian wrapper leaf.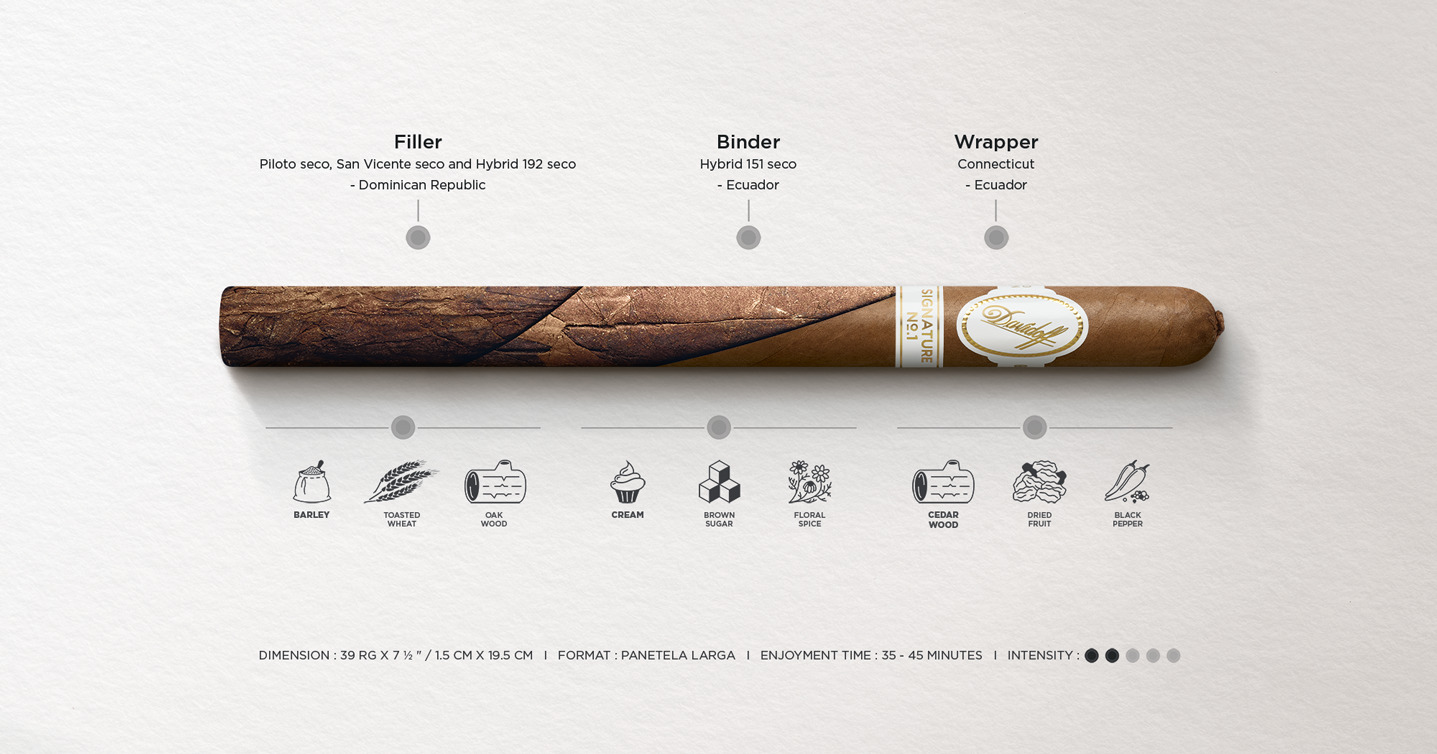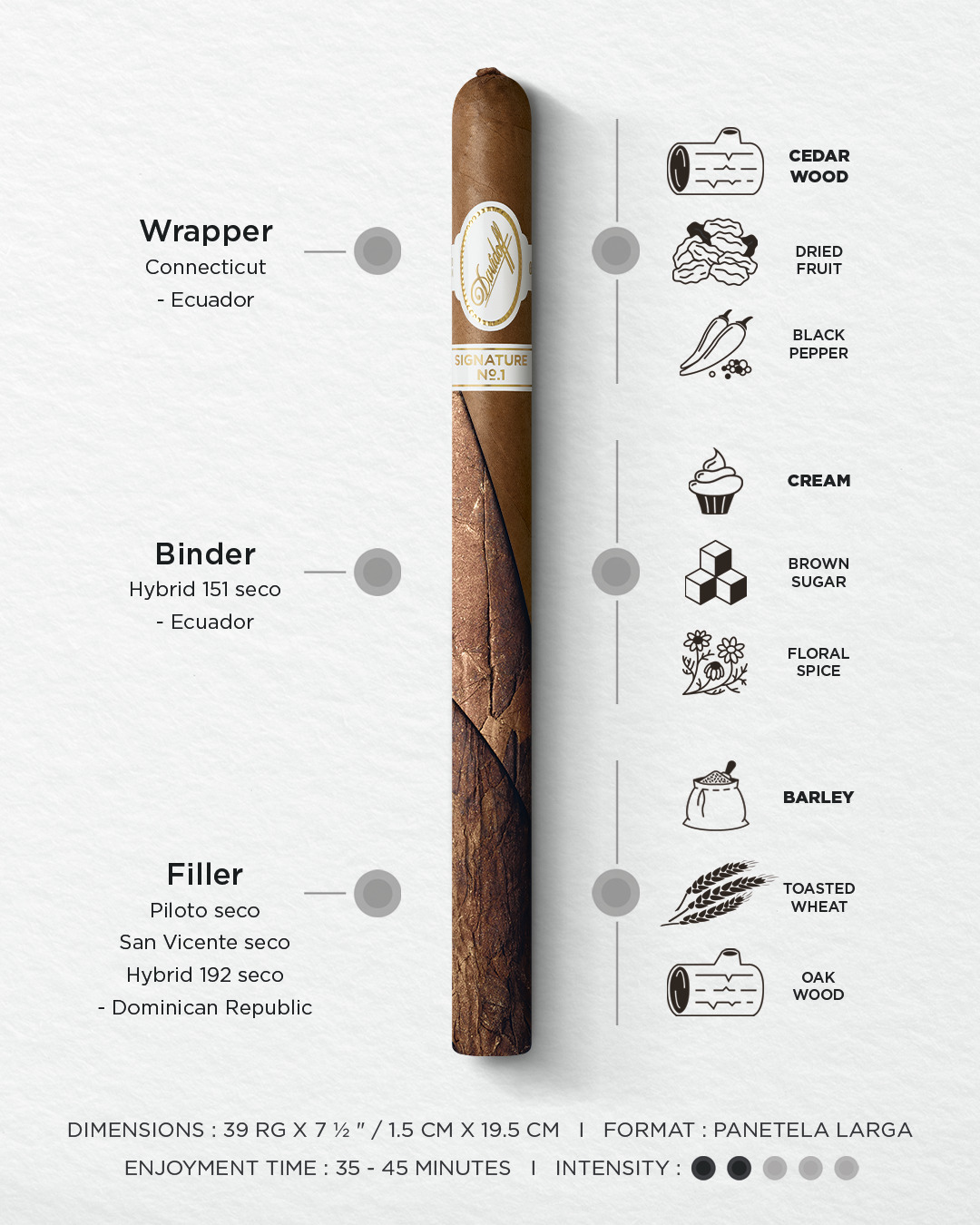 Signature No. 1 cigar pairing for connoisseurs

---
A CREAMY MARRIAGE
The Signature No. 1 is best enjoyed with an aromatic milk coffee.
The cigar's smooth, creamy aromas of barley, cream and cedar wood make it ideal to fill every occasion, and every moment, beautifully.
The Davidoff Signature No. 1 Limited Edition Collection

---
Cigar History re-rolled
The Signature No. 1 Limited Edition Collection is the first release out of a series of 4 exclusive limited editions of the Davidoff White Band Collection and is hence the perfect collector's item or gift for any aficionado.
Appreciators of the Signature blend will enjoy the elegance and sophistication packed in the iconic format with its pigtail – a symbol for truly impeccable craftsmanship and rolling skills. Through its length and relatively narrow ring gauge, the typical Signature flavours of barley, cream and cedar wood are elegantly intensified in this masterpiece.
The panetela larga format itself thus stands for the ultimate sophistication of the White Band Collection.
Limited to 15,000 boxes worldwide.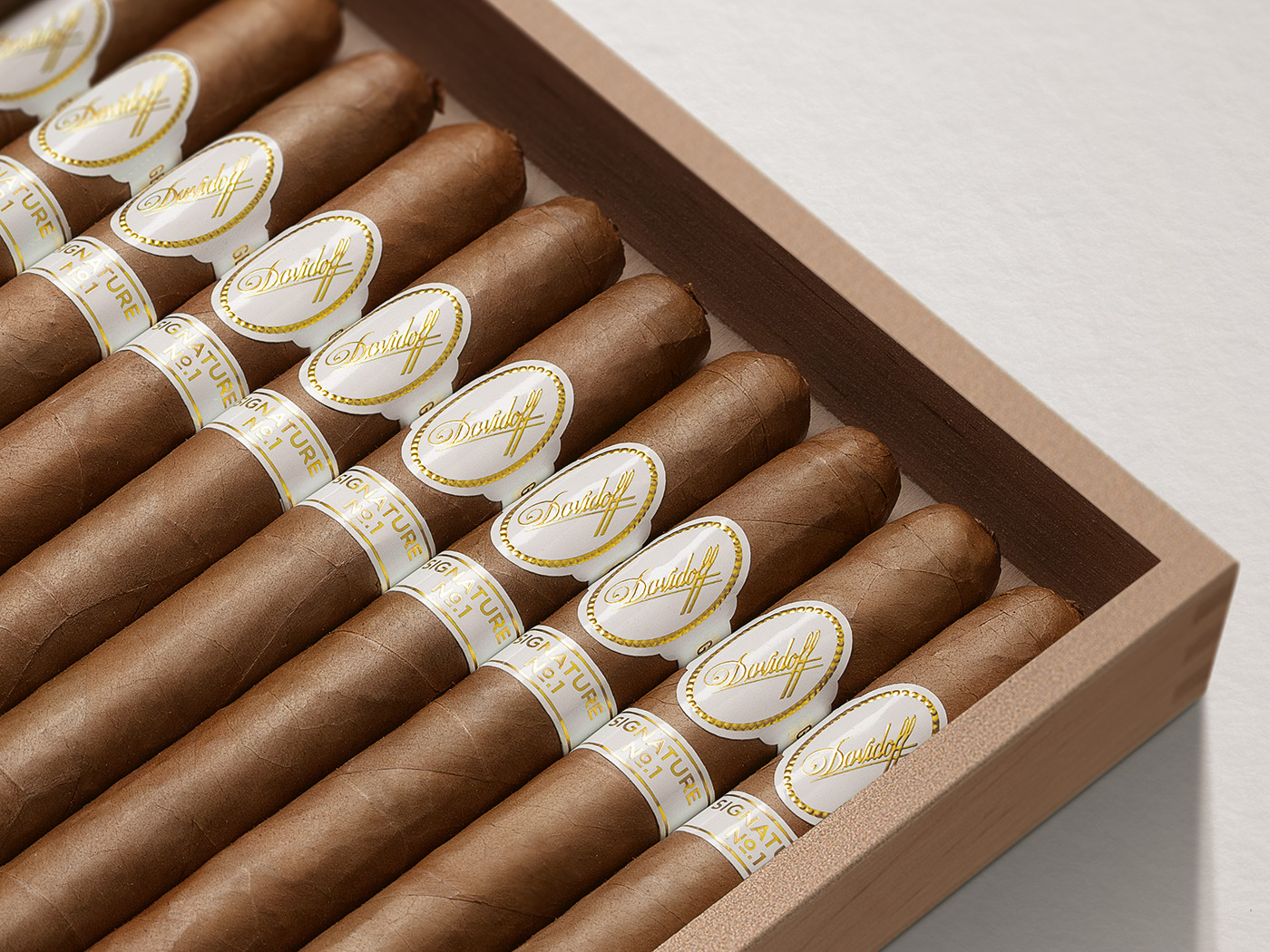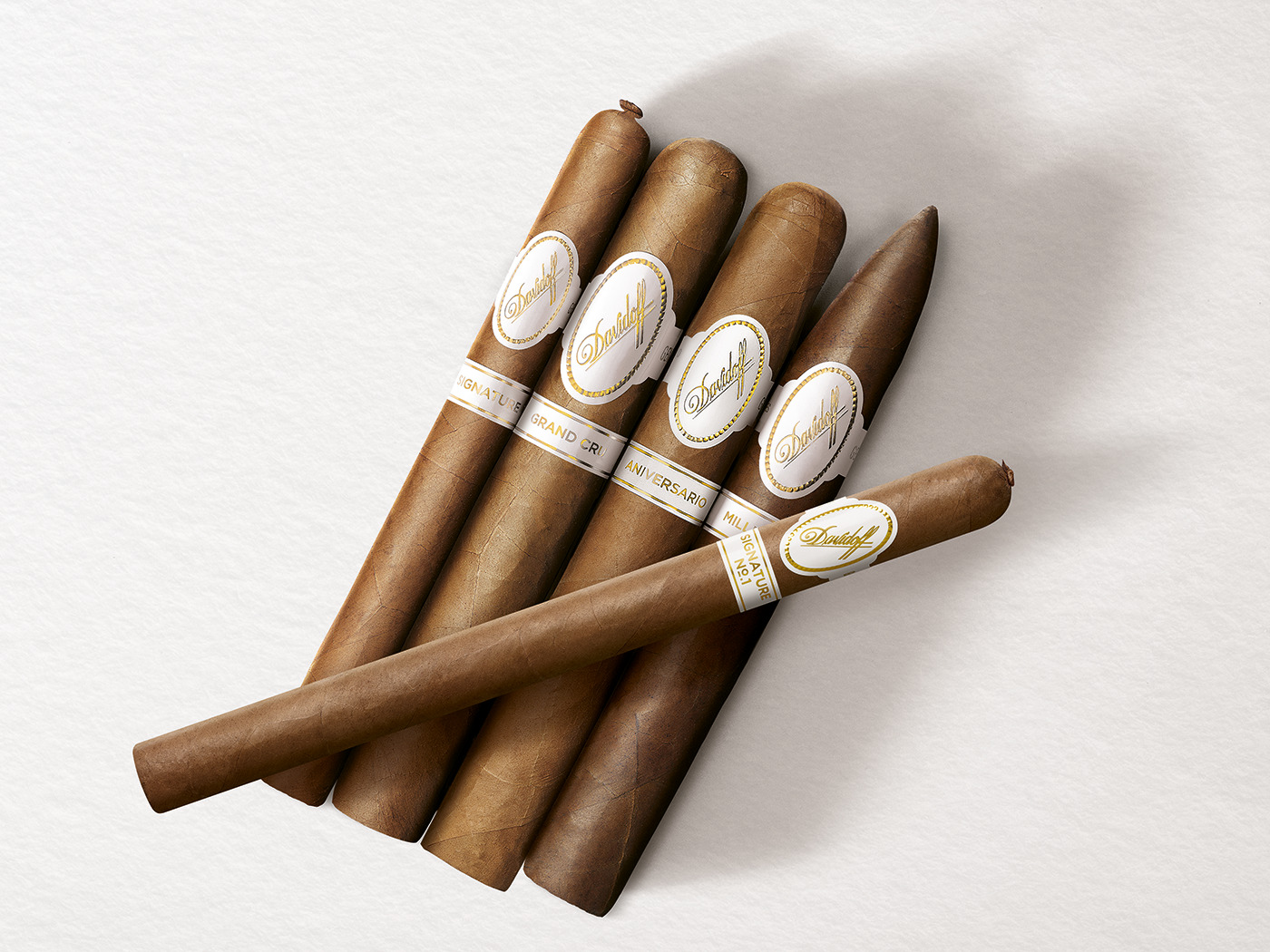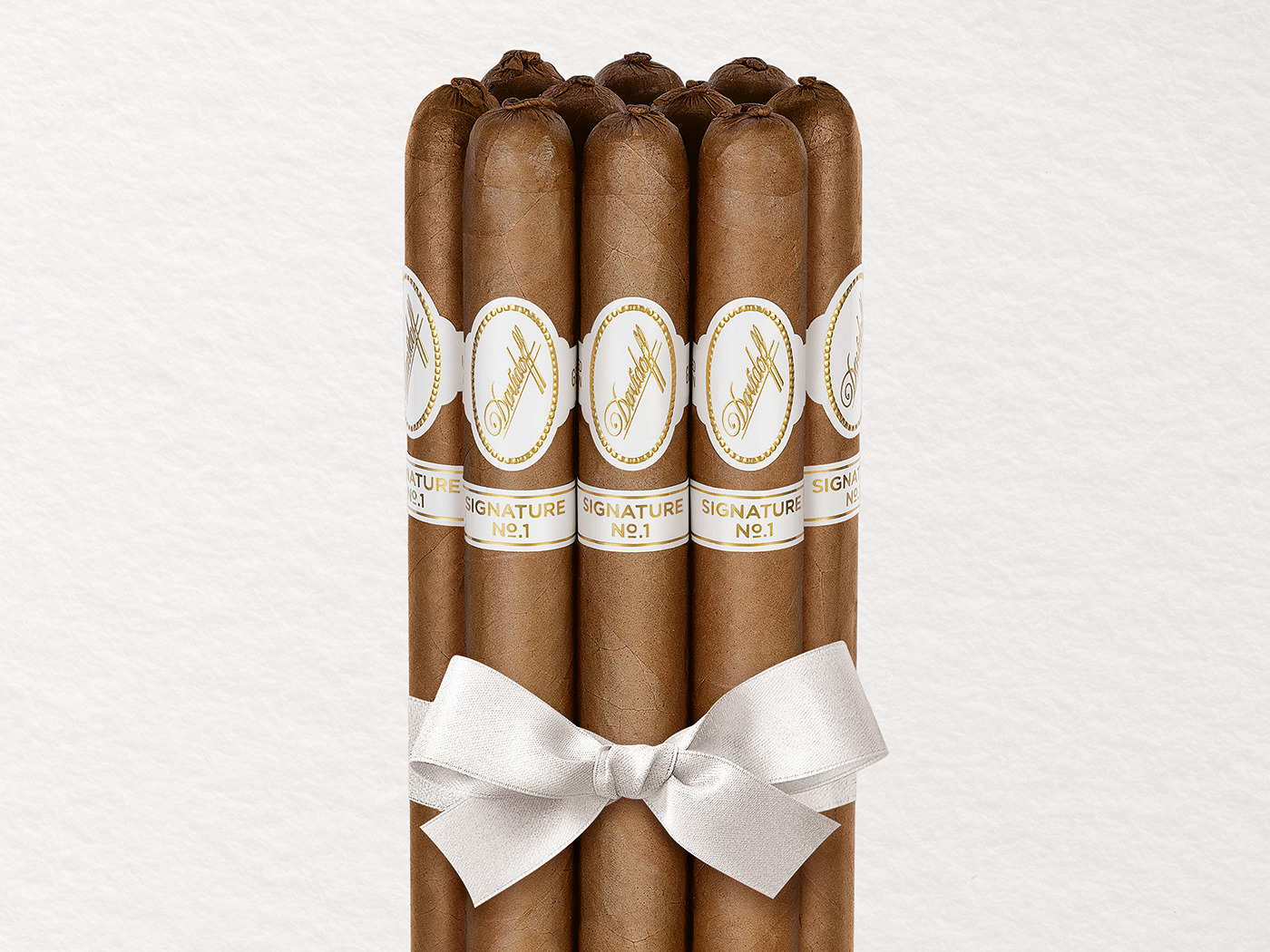 Discover the renowned Davidoff White Band Collection cigars

---
What makes the Signature, Grand Cru, Aniversario and Millennium lines so different is the fact that they are all blended out of the same three main tobaccos (Olor Dominicano, Dominican San Vicente and Dominican Piloto) that were picked at different grades and also appear in different ratios in the blends.
This means each line delivers its own unique intense combination of aromas. A commonality is that they all stimulate all areas of the palate evenly.