S.T. Dupont
Pirates of the Caribbean

A tale of high seas adventure, supernatural thrills, and jaw-dropping action, with the greatest pirate who ever lived – Captain Jack Sparrow – at the helm.

A new collaboration between S.T. Dupont and The Walt Disney Company celebrates the global phenomenon of Pirates of the Caribbean in a collection embracing the iconic characters and symbols of this incredible saga.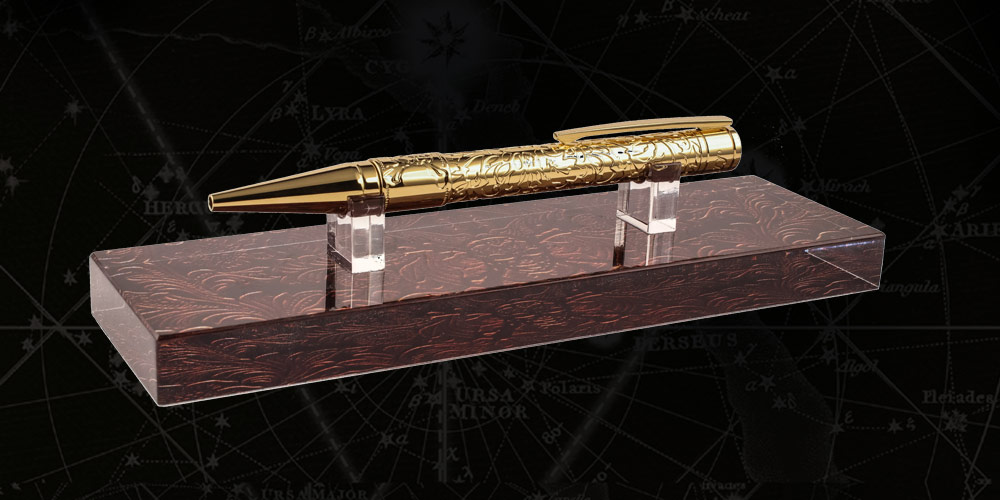 Pen
At the core of this new Collection is an exquisite pen. Executed in brass and finished in gold, its baroque detailing includes a hidden treasure: the iconic Pirates of the Caribbean skull. Capping the design, of course, is the fabled S.T. Dupont autograph. Drawing a treasure map where X marks the spot? Signing a privateer's contract? The choice is yours.
Shop Now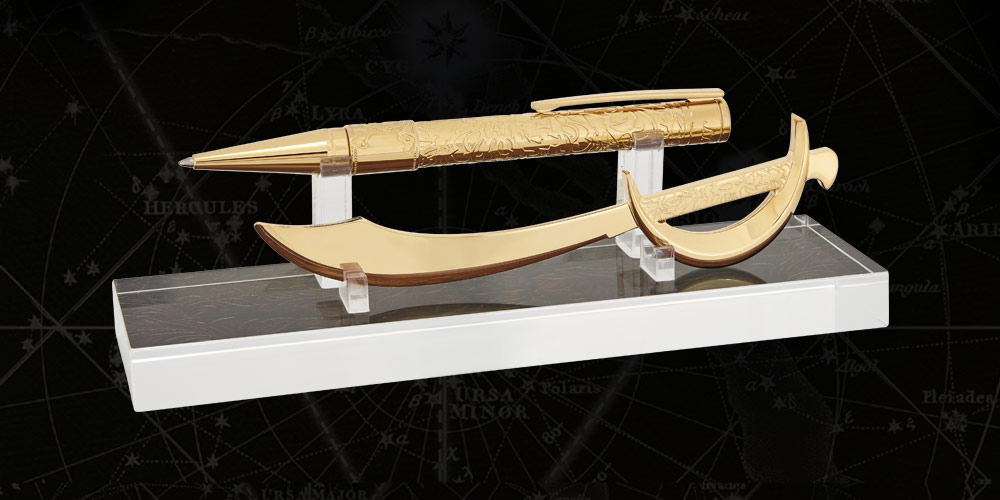 Pen & Paper Cutter
Playing first mate to the pen is a new paper cutter. Shaped like the 16th-century cutlass Sparrow wields with such skill, it makes any envelope an enemy to be dispatched. Finished in a matching pattern to our pen, the two go side-by-side on a presentation stand.
Shop Now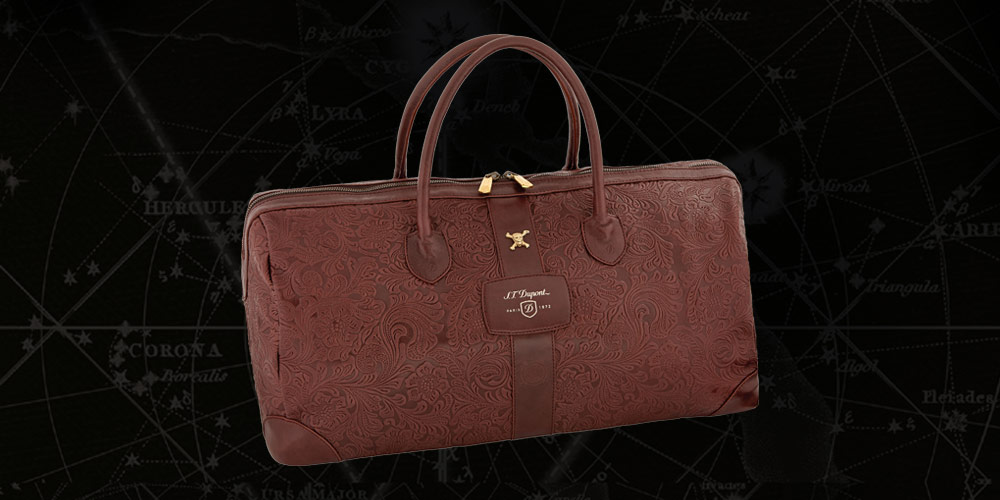 Cosy Bag
Providing a home for plundered treasure is our cosy bag. Matching the bracelet's weathered look, the full-grain Line D Diamond leather is detailed all-over with the movie series' famous pattern. Adding an unmistakeably jaunty touch is another gold-finished skull on the strengthening panel. It's a bag to sail with you on the seven seas.
Shop Now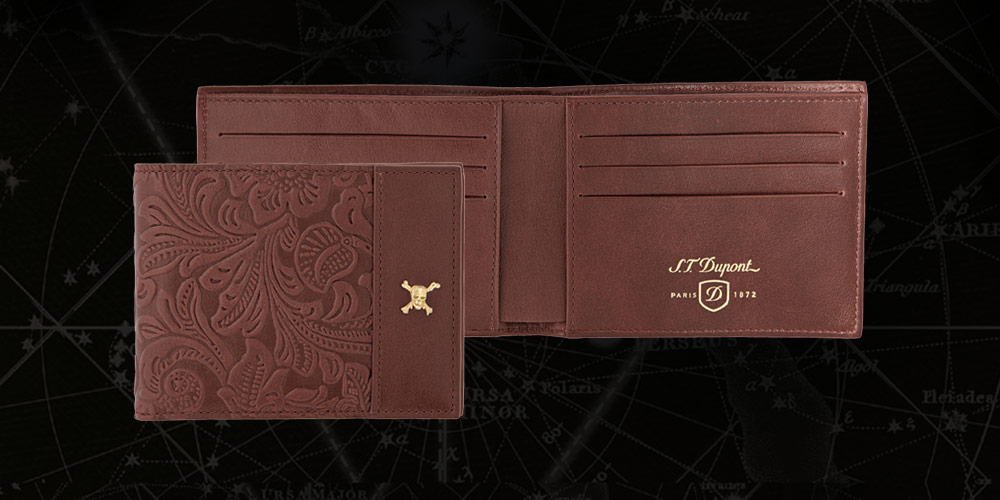 Wallet
Of course any pirate needs to keep those dubloons somewhere, and fitting the job is a new wallet in the same rich Diamond leather. In matching vintage brown, holding up to six cards with a generous bill pocket, the Pirates of the Caribbean skull again appears discreetly on its exterior, while the S.T. Dupont logo is embossed inside in gold.
Shop Now
Keyring

Our keyring brings fun and adventure, featuring a gold skull mounted on a signature patterned Line D Diamond leather tag. The ring is detailed in matching gold, repeating the pirate's love of shiny things.

Shop Now

Cuff Links

Also among the treasure chest of accessories is a pair of cufflinks, each featuring a skull and crossed bones in weighty brass. S.T. Dupont's signature takes a supporting role on the base: a simple engraved D.

Shop Now