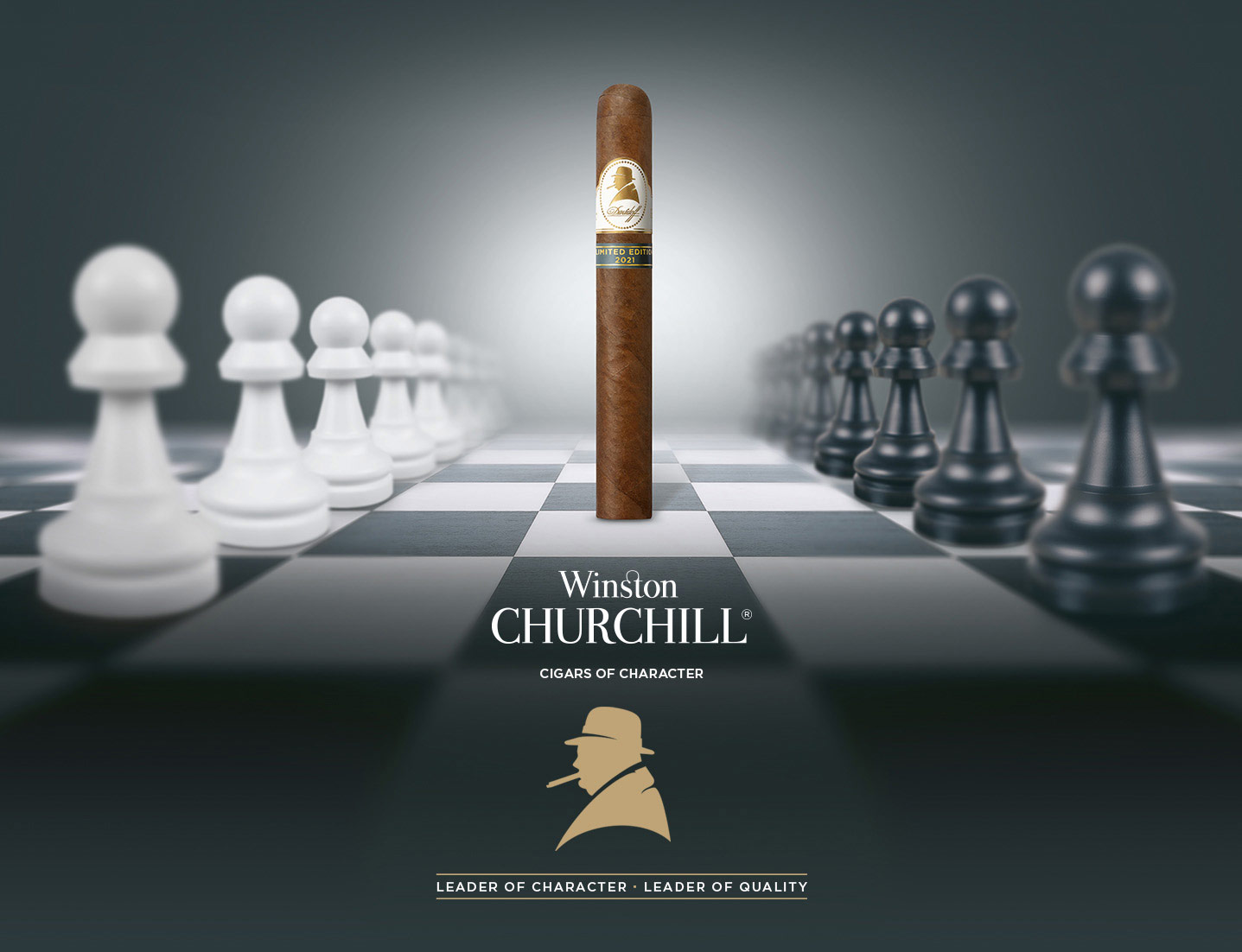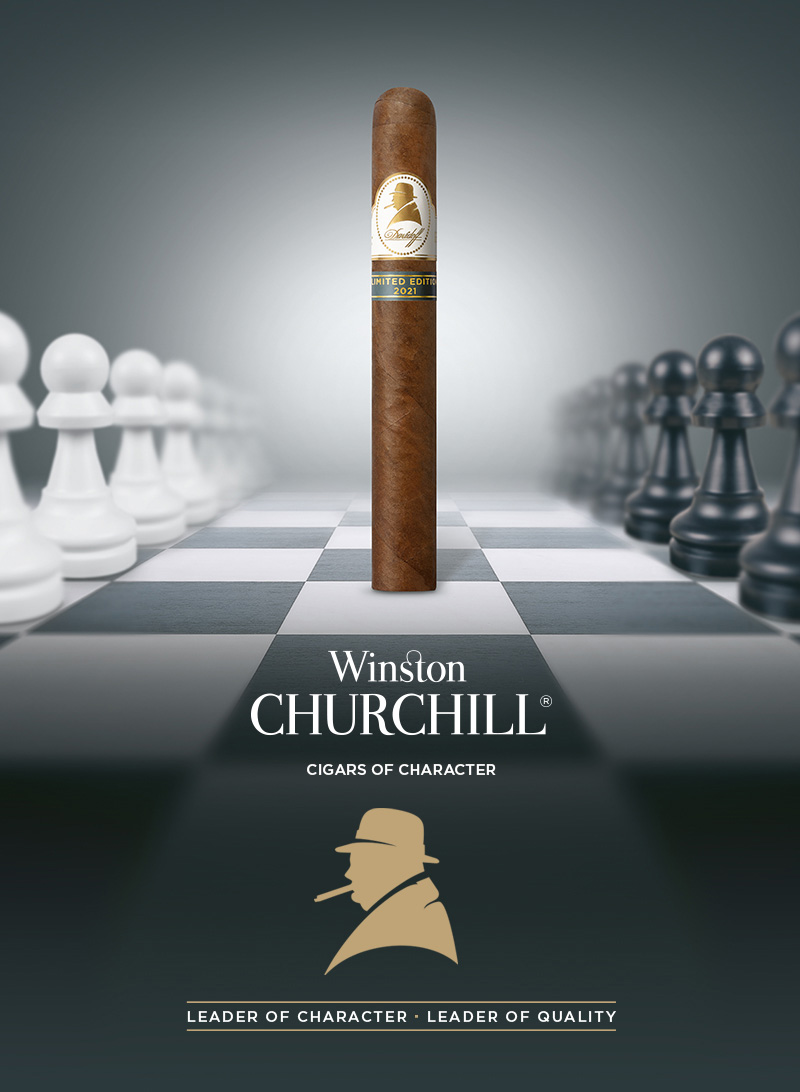 THE WINSTON CHURCHILL
LIMITED EDITION COLLECTION
INSPIRED BY «THE COMMANDER»
Sir Winston Churchill was a man of many facets. The 2021 Davidoff Winston Churchill Limited Edition honors his character of the fearless commander, navigating his people and soldiers through troubled waters always with a cigar at hand.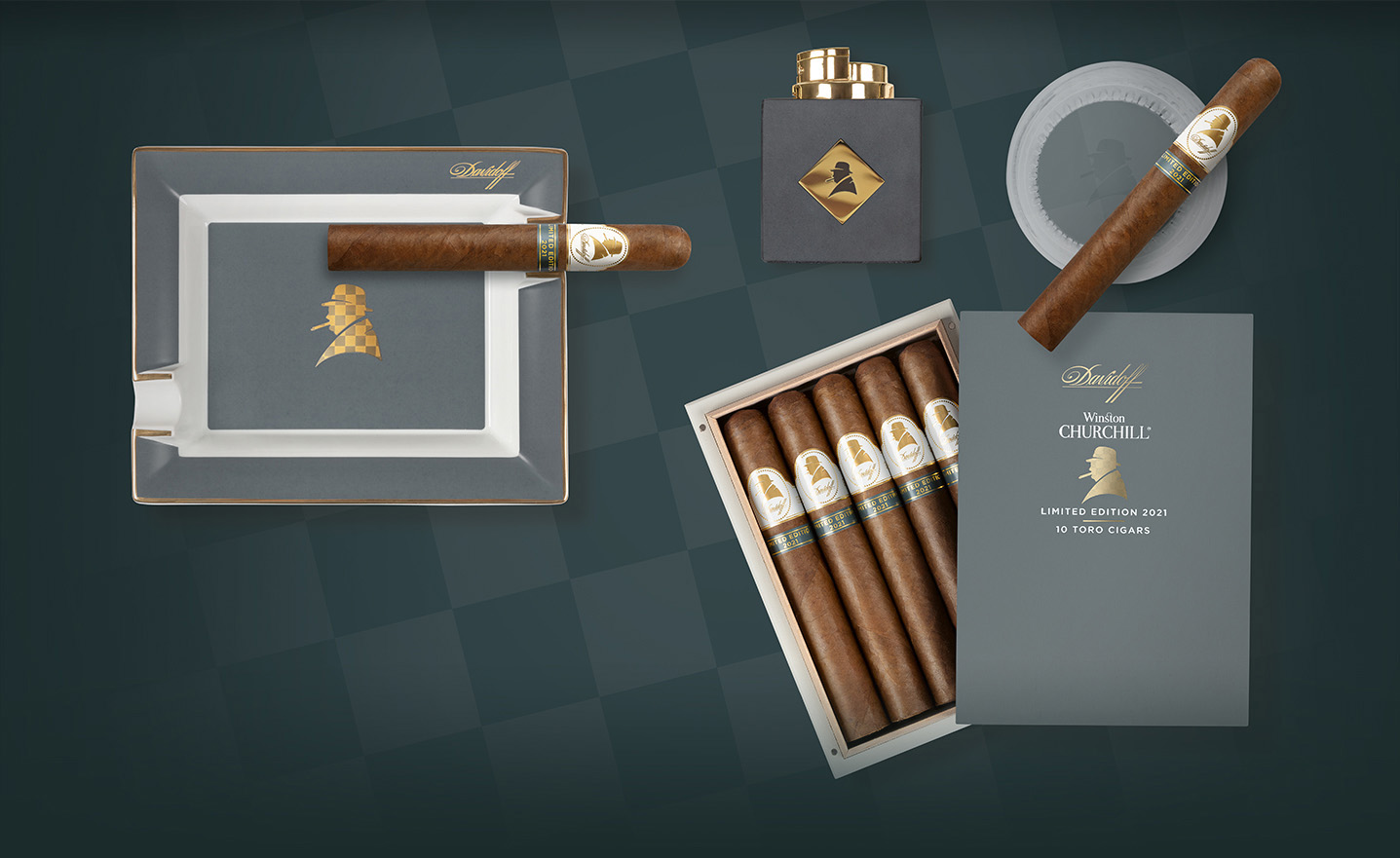 A COLLECTION INSPIRED BY
SIR WINSTON CHURCHILL
A TRUE COMMANDER
The luxurious Limited Edition collection includes a Toro cigar expertly blended by the Davidoff Master Blenders. The first Davidoff table lighter and a matching ashtray for two cigars complete the collection and represent Sir Winston Churchill's facet as a true commander.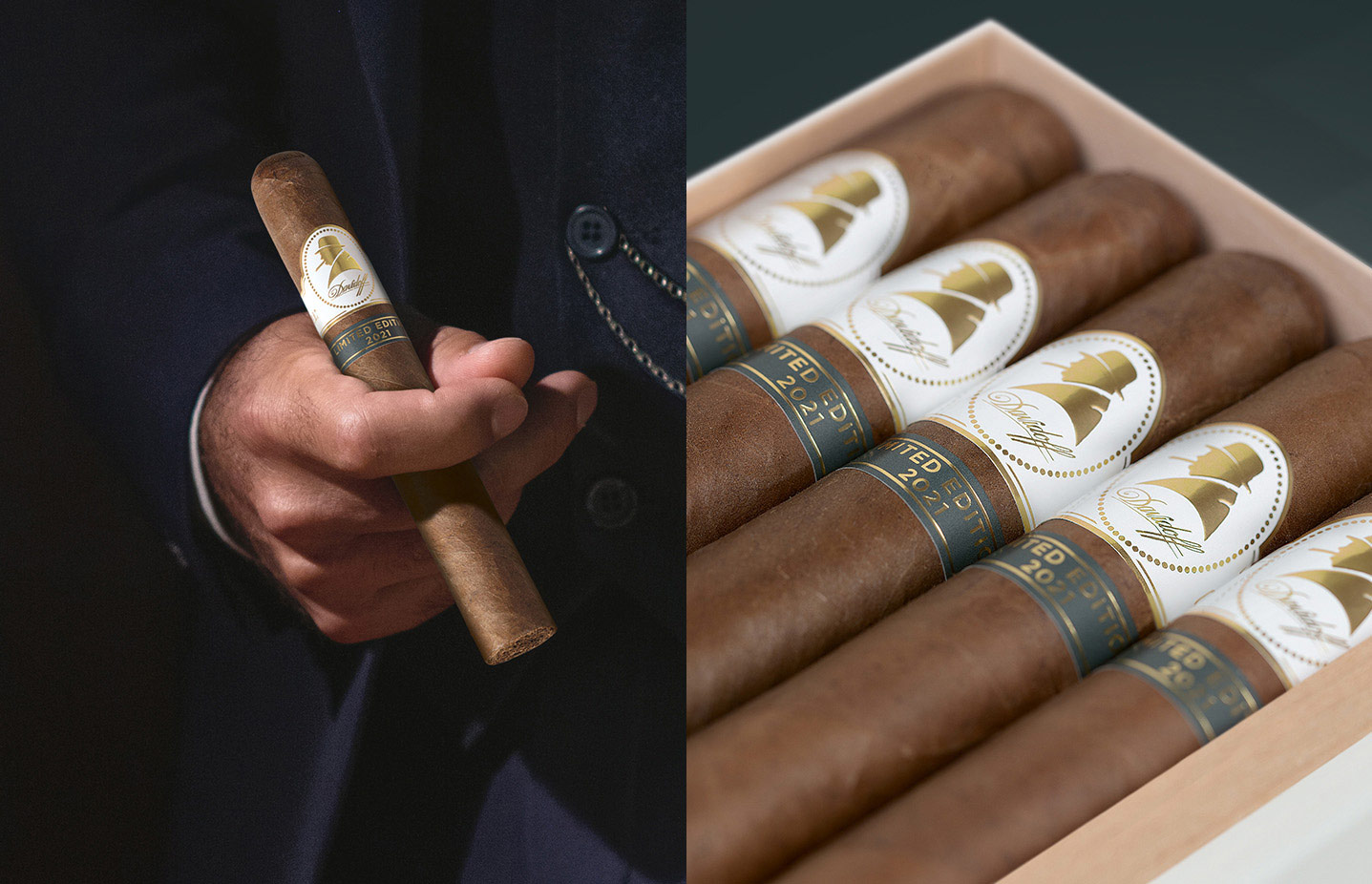 THE DAVIDOFF WINSTON CHURCHILL LIMITED EDITION TORO CIGAR
The limited edition cigar comes in a Toro format and represents the perfect combination between the Winston Churchill "The Original Collection" and "The Late hour".
The cigar is a multi-origin blend with tobaccos from Ecuador, Nicaragua and the Dominican Republic offering a medium to full-bodied taste experience. The complex flavours of earth, cream and nuts will enchant every aficionado.
The Davidoff Winston Churchill Limited Edition cigar is limited to 11'1100 boxes worldwide.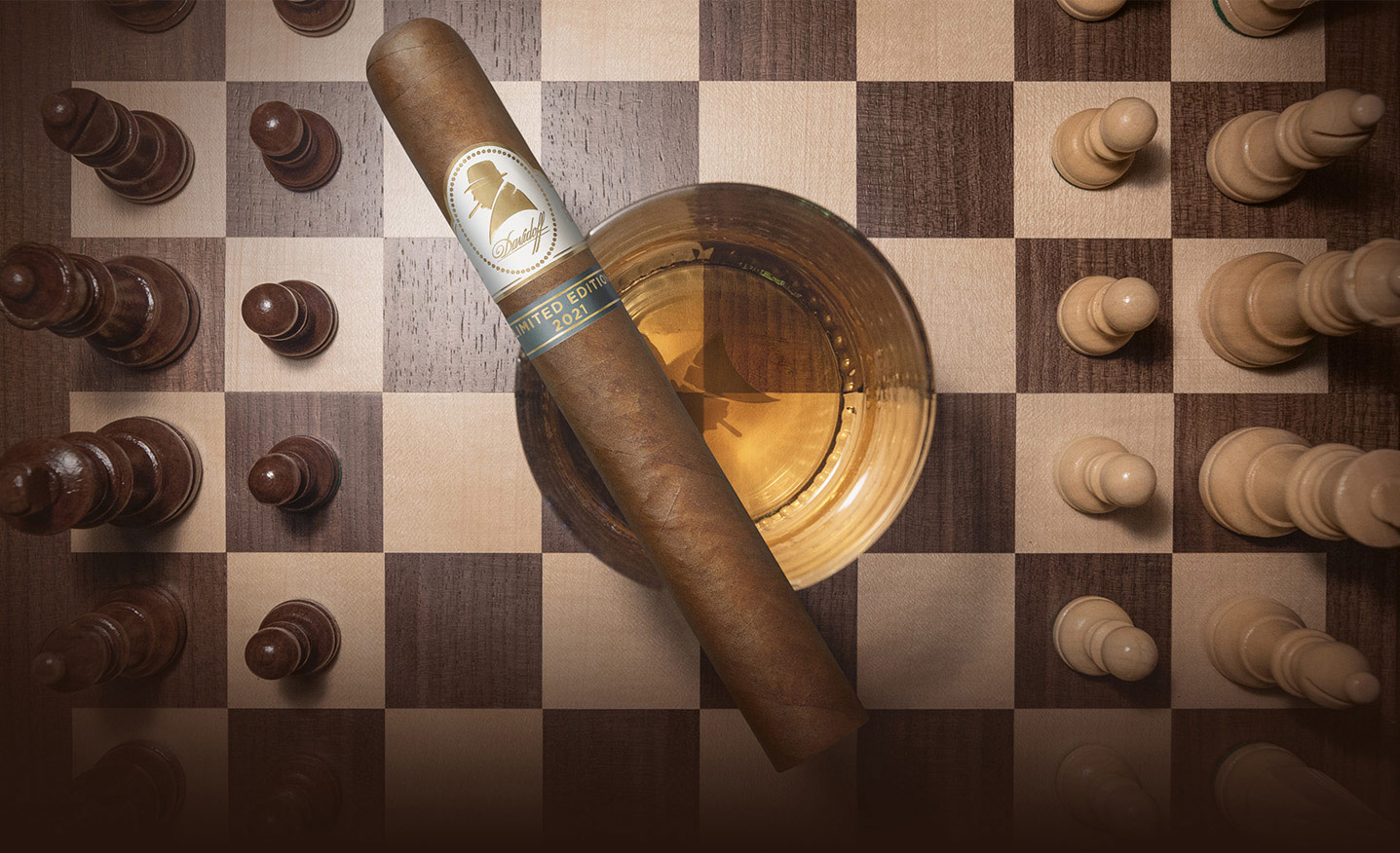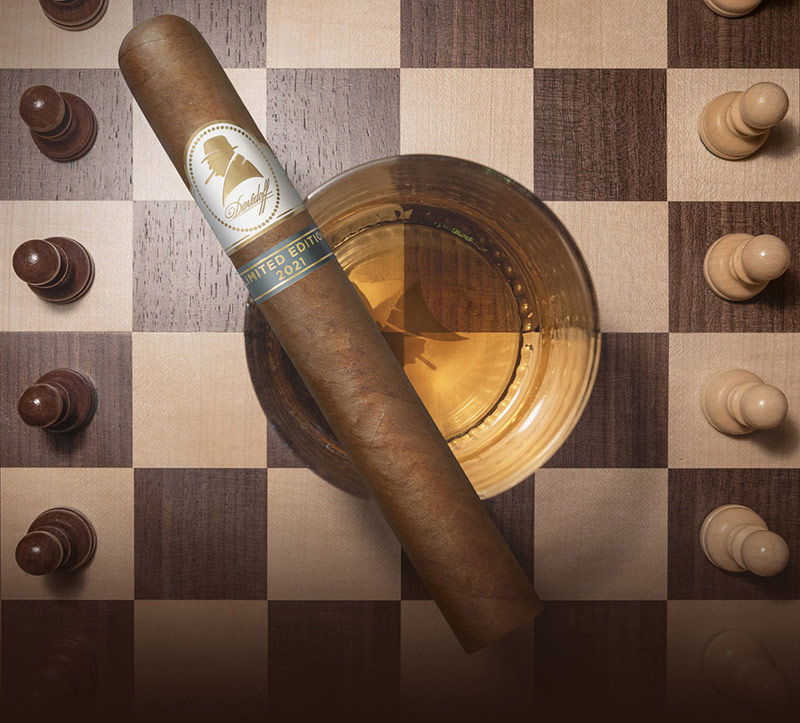 AN ELEGANT, SWEET AND COMPLEX PAIRING
The Davidoff Winston Churchill Limited Edition cigar's intense flavours of earth, cream and nuts ideally are paired with a companion that will delight with the same characteristics. The roundness and elegance of a whisky with sweet notes in the finish harmonises perfectly with the refined character and complex personality of the excellent Toro cigar.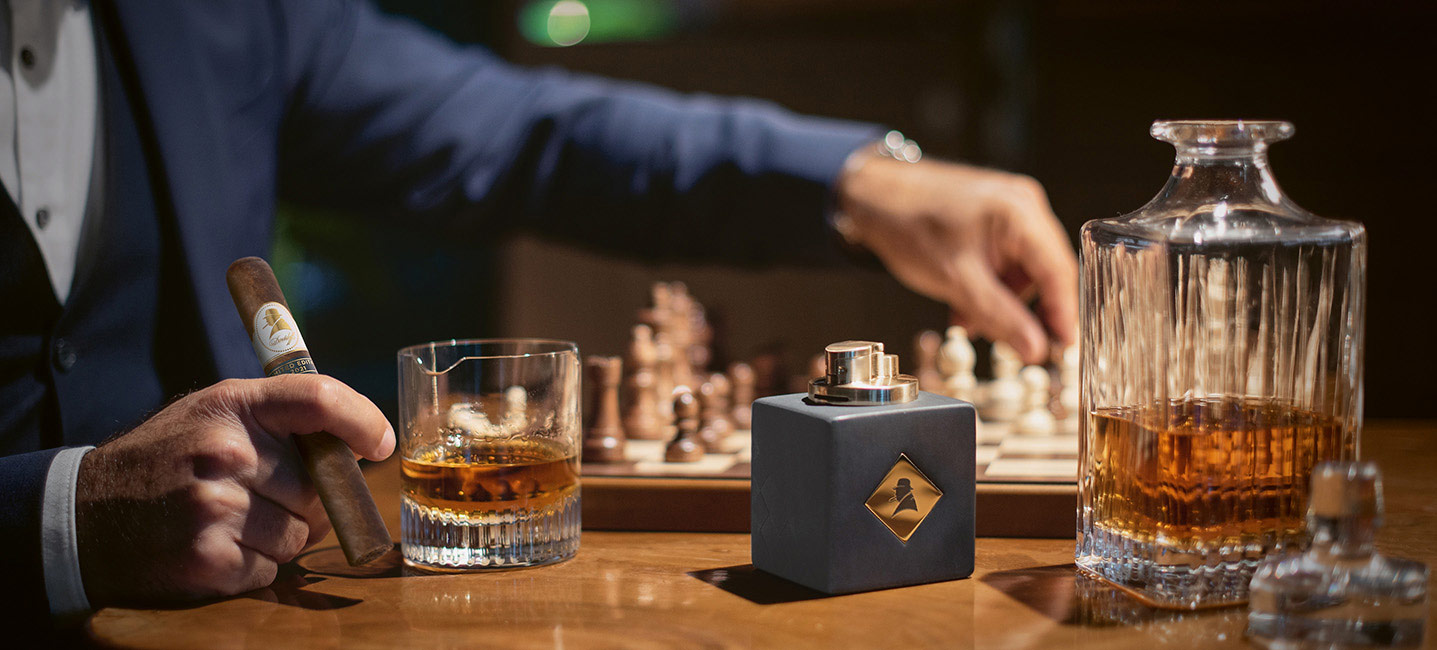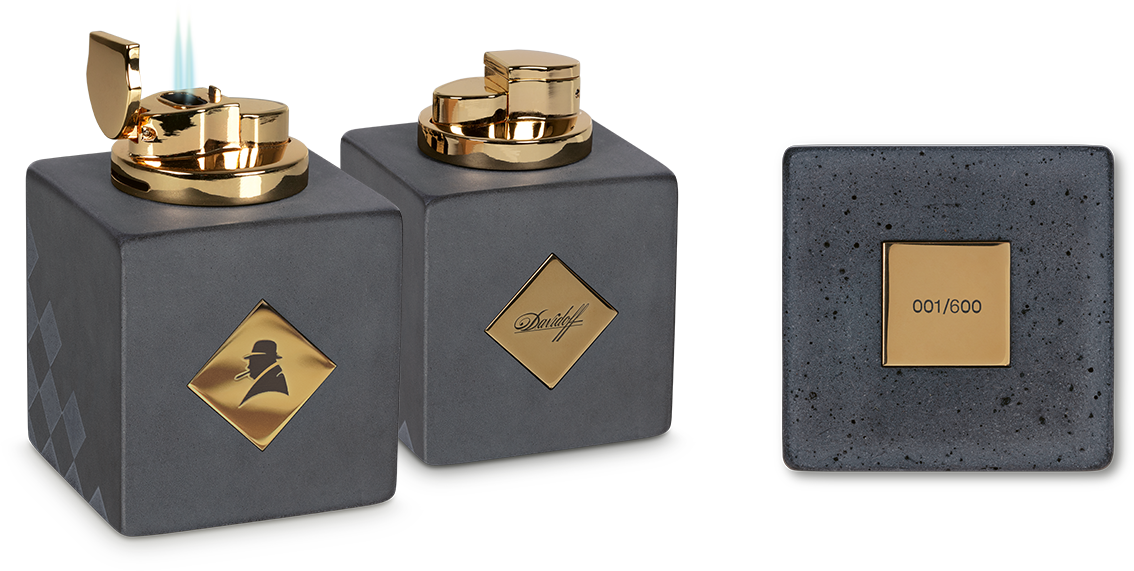 THE LIMITED EDITION TABLE LIGHTER
Inspired by Sir Winston Churchill's passion for enjoying cigars from morning to night, the Table Lighter Limited Edition is a reminiscence to the traditional way of lighting cigars - the perfect accompaniment to the Davidoff Winston Churchill's Limited Edition Cigar.
The table lighters are individually numbered and limited to 600 pieces worldwide.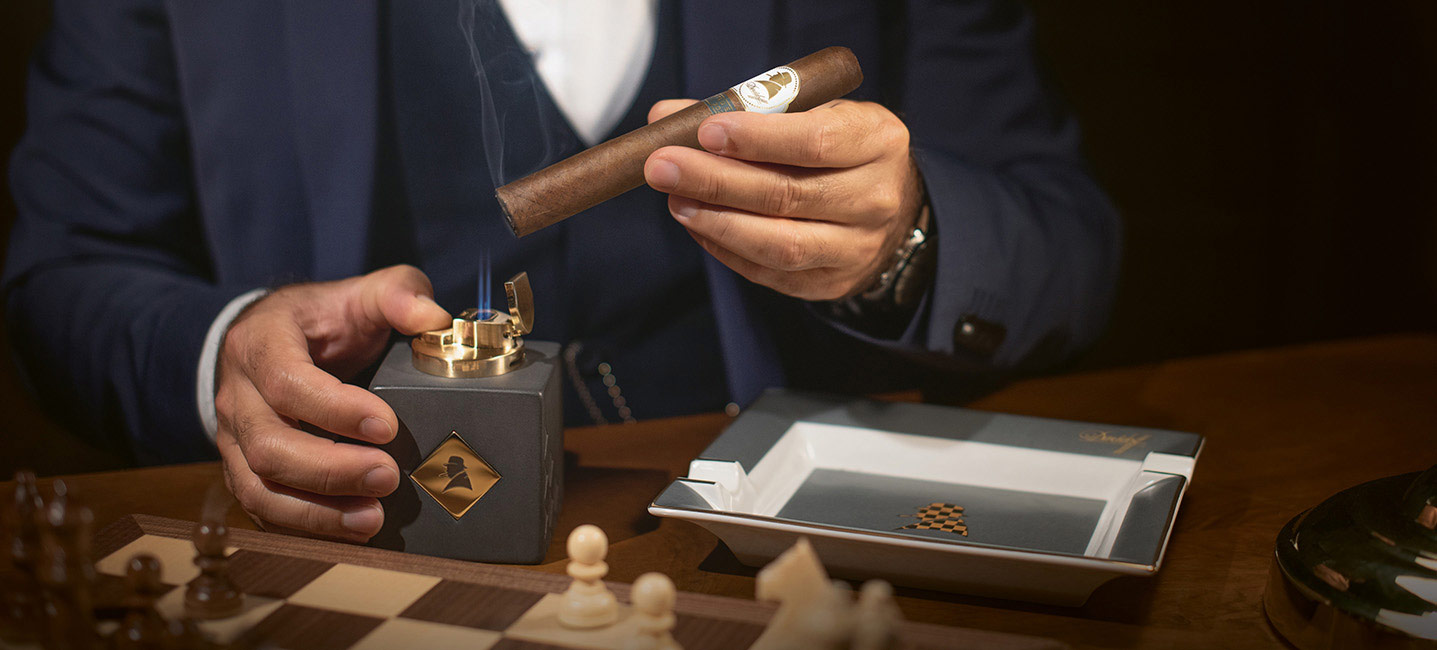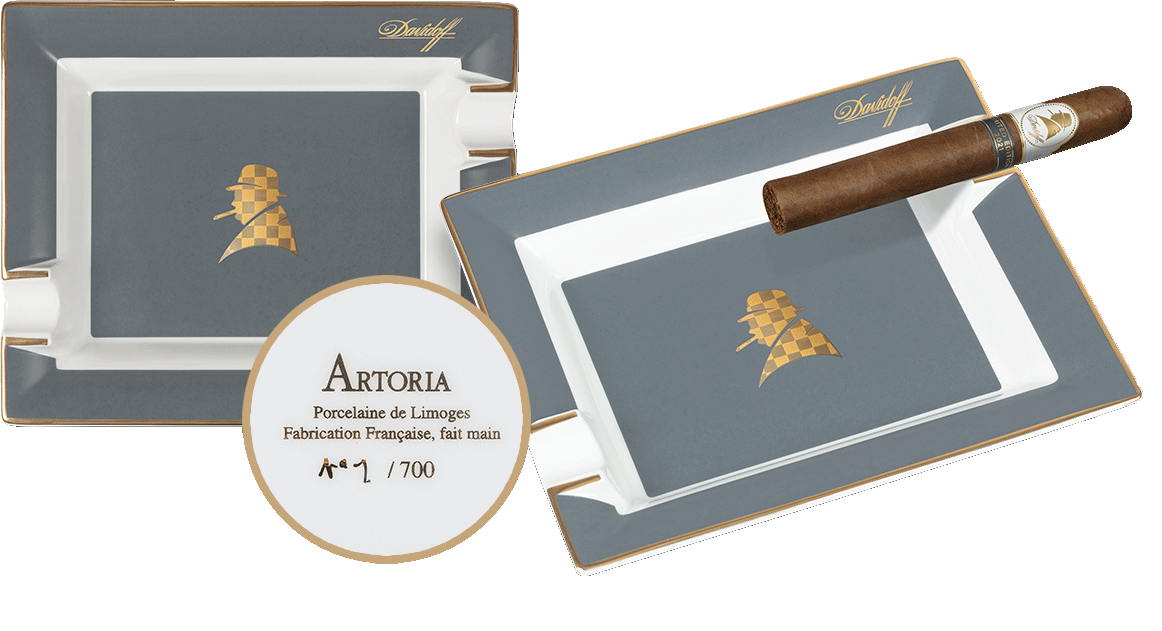 THE LIMITED EDITION ASHTRAY
The Davidoff Winston Churchill limited edition ashtray is made of French porcelain
and comes in a classic shape allowing to rest two cigars.
The ashtrays are individually numbered by hand and limited to 700 pieces worldwide.