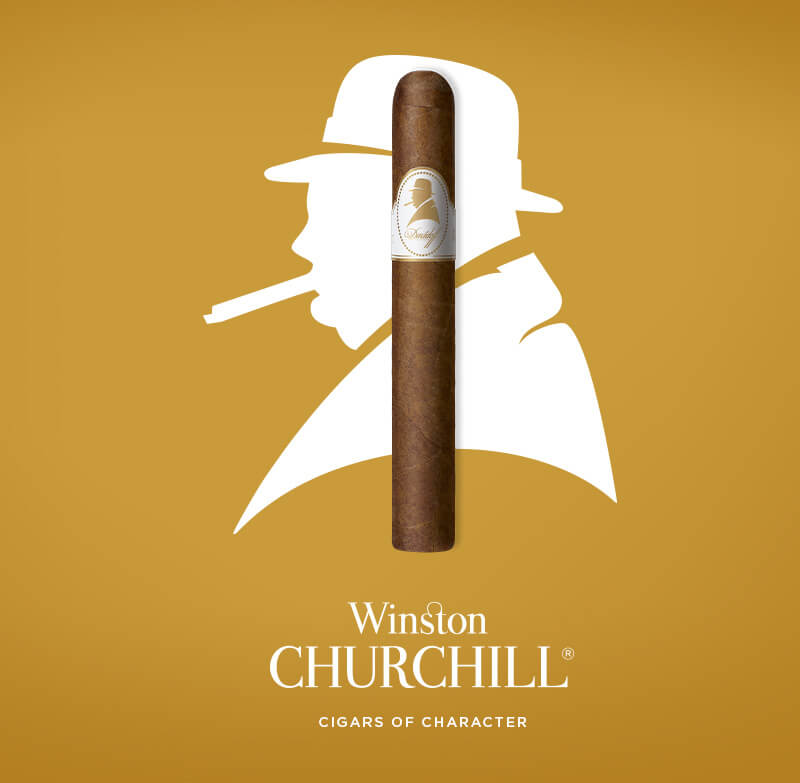 THE ORIGINAL SERIES
Through The Day Into The Night
Whatever the task, whatever the hour, Winston Churchill knew the right cigar can be a trusted companion.
So the cigars which carry his name echo his character. From «The Original Series» through to «The Late Hour Series» cigars, their quality never sleeps.
A man and a cigar for all times.
CLICK ON THE CIGARS TO LEARN MORE.

«The Original Series» Taste Experience
Winston Churchill was a man of many facets and interests. Leading an empire by day, writing books and speeches by night, all the while inspiring the people around him with his incredible depth of character – and always with a cigar in hand. The refined and complex «The Original Series» translates this man's diverse character into a multi-origin blend that creates a taste experience as rich in variety as Churchill's daily routine.