Umfassender Kundenservice
Davidoff WINSTON CHURCHILL CIGARS
Discover the unique lines of cigars inspired by the iconic aficionado.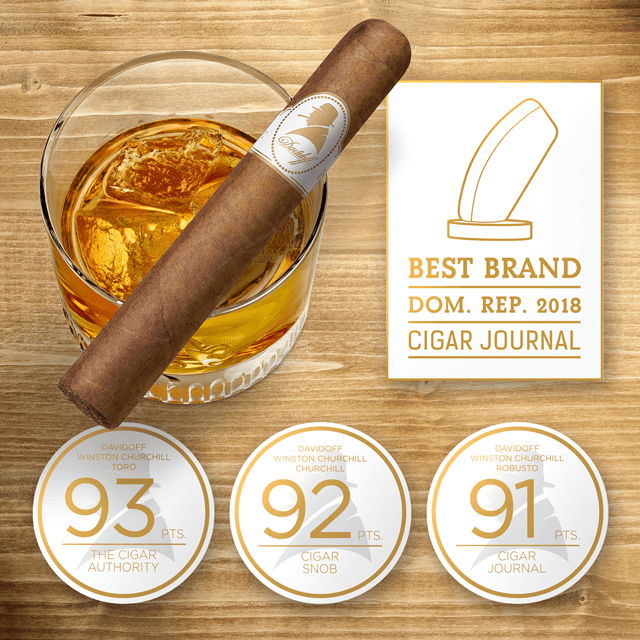 There is only one Winston Churchill and only one cigar that can do justice to the man. Davidoff Winston Churchill cigars present a blend as complex as the man himself.
Winston Churchill
«The Original Series»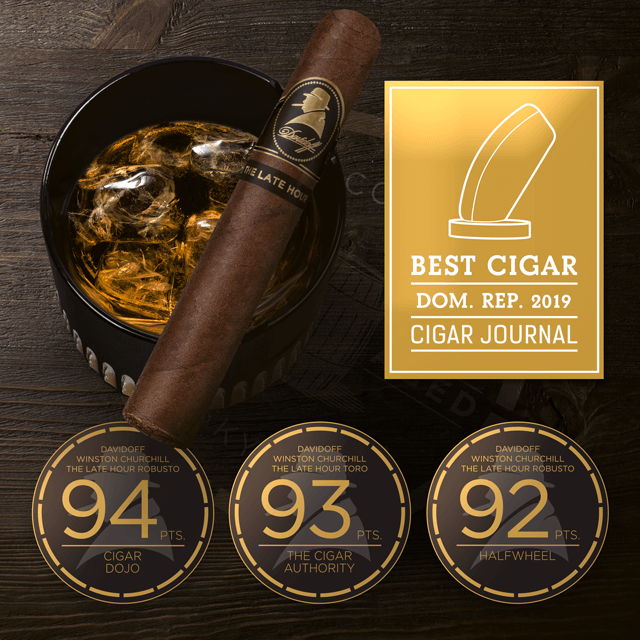 Sir Winston Churchill was not a man to follow convention. When most people were thinking of their beds, Sir Winston found inspiration and creativity in the long dark hours of the night. The dark was where he found his spark.
Winston Churchill
«The Late hour Series»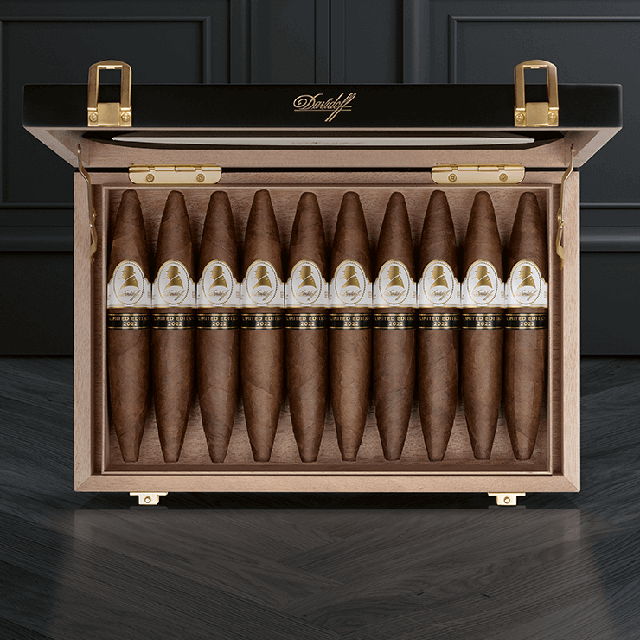 The medium to full-bodied cigar is the only perfecto format in the whole Davidoff Winston Churchill range. The exclusive limited edition draws inspiration from Churchill's character facet as the Statesman. Distinctive notes of leather, walnuts and fresh spices create a taste experience as complex and effortlessly convincing as the man himself.
Winston Churchill
Limited Edition 2022
DAVIDOFF WHITE BAND COLLECTION
Timeless icons of refinement and elegance.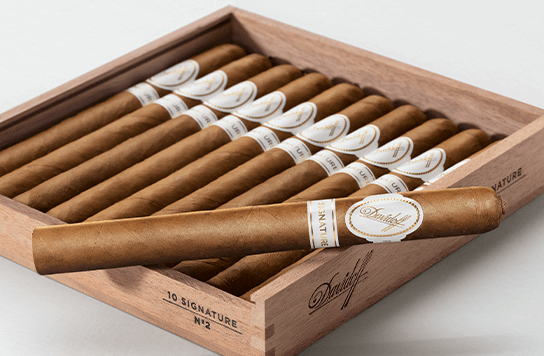 CREAMY AND SOPHISTICATED
A popular classic: Every 30 seconds, an aficionado somewhere in the world enjoys a Signature 2000.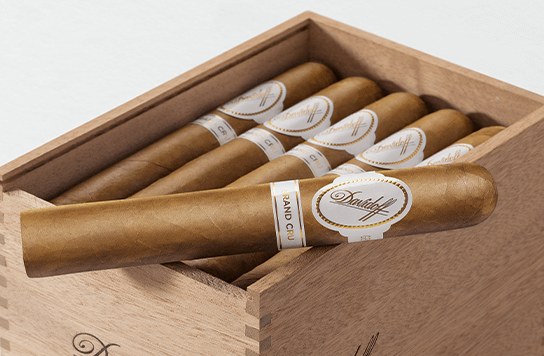 CULTIVATED AND AROMATIC
Aromatic like a fine Bordeaux: The Grand Cru line was inspired by Zino Davidoff's wine-cigar analogy in 1946.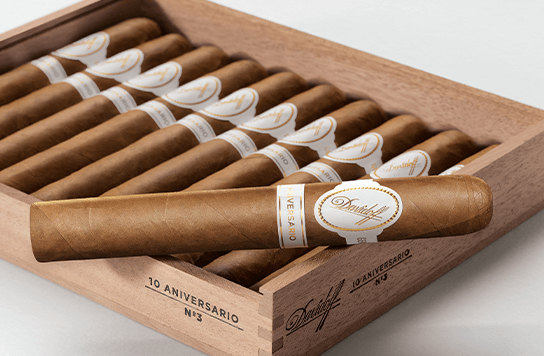 DIVERSE AND COMPLEX
Perfect to fill special times beautifully: Aniversario was launched on Zino Davidoff's 80th birthday in 1986.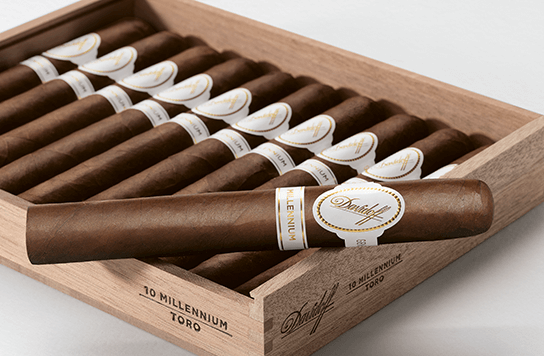 INTENSE AND REFINED
The complex Millennium blend is made with a unique wrapper from Ecuador, called '151'.
Davidoff Black Band CIGARS
Davidoff Master Blenders have harnessed the power of nature and crafted it into a series of exceptional cigars. Each element makes each cigar unique.
Water. Fire. Earth.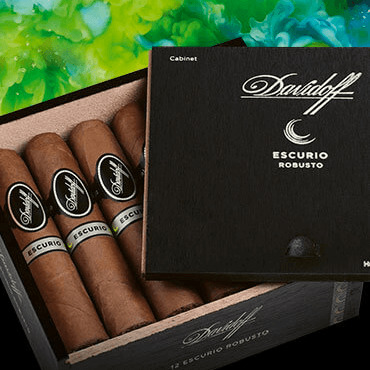 The climate gives Escurio its distinctive sweet original taste and rich aroma. Notes of salt and spice to give you flavours that exhilarate.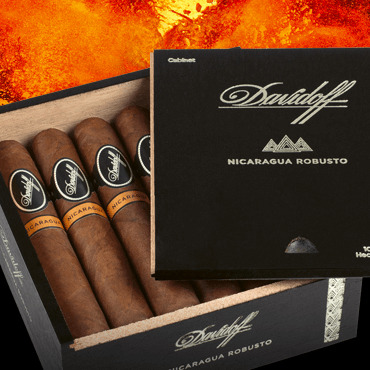 You can taste the heat and intensity of the rich, volcanic soil of Nicaragua that the Davidoff Master Blenders softened to bittersweet perfection.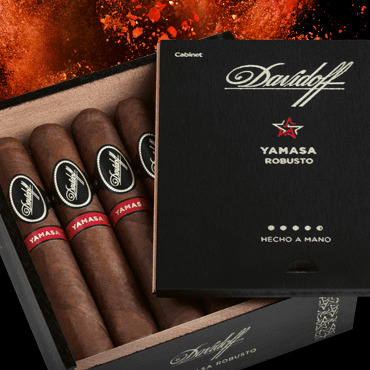 The Yamasá valley was a challenge for the Davidoff Master Blenders. Yet 20 years of dedication moulded its tobacco's earthy and spicy flavours into a complex masterpiece.
CARIBBEAN PASSION.
SWISS PRECISION.

The White Band is the Difference

When the white band closes around a cigar it is the last act of a ritual of Caribbean passion and Swiss precision. The full stop at the end of the most beautifully constructed sentence. For Davidoff White Band cigars are not as others.
The way they are imagined, the way they are created, the way they are crafted, the way they are checked and checked and checked, the way they are … made.
They are simply different in so many ways.
HAND ROLLED QUALITY CIGARS SINCE 1991